On February 25, the Centers for Disease Control and Prevention (CDC) issued guidelines for businesses to prepare for the coronavirus outbreak in the United States. The situation has escalated with the CDC recommending social distancing and many organizations moving their workforce to telework. WMATA is also further reducing Metro trips to only serve essential trips only beginning March 18, 2020.
These emergency preparedness strategies can be used to prevent cold and flu-related absences year-round. See how your organization can manage employees switching to new working conditions.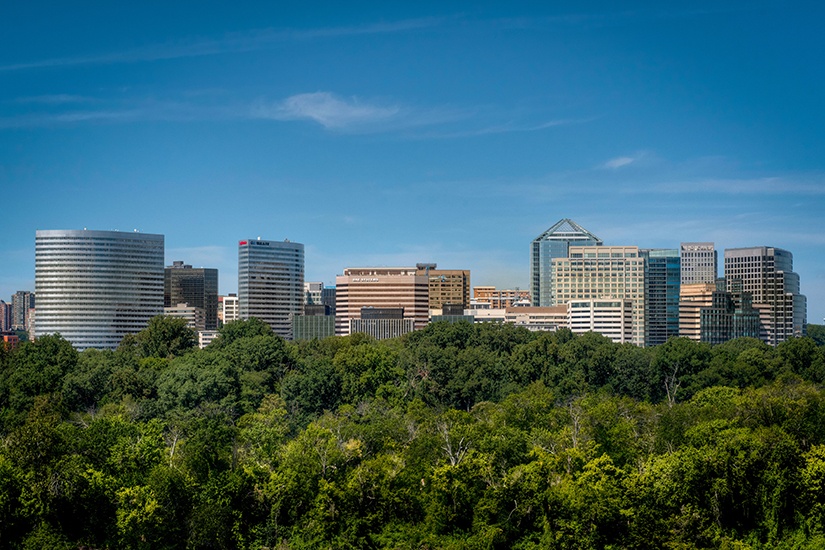 Actively Encourage Telework
Employers that actively promote telework are better prepared to maintain business operations and minimize illness-related absenteeism during a pandemic. If you aren't already allowing employees to work remotely, start planning now. This can help identify your team's communication challenges and technology needs before business operations are disrupted. Telework Week (March 2-6) is the perfect time to prepare your business for any kind of emergency by encouraging eligible employees to work from home at least one day that week.
Office Hygiene for Commuters
If you've used public transportation recently, you may have seen people wearing face masks to reduce germ exposure. According to the CDC, this is an unnecessary measure. The best way to reduce the spread of germs is frequent handwashing, cough and sneeze etiquette, and routine office sanitation. Make sure to remind all employees to wash their hands as soon as they arrive at their destination.
Travel Considerations
Businesses should prepare for potential travel restrictions that may affect upcoming business trips and conferences. Advise employees to check the CDC's Traveler's Health Notices before departing on a trip and be aware of any new travel restrictions that may prevent employees' ability to travel home. If a widespread coronavirus outbreak were to occur, businesses may need to consider cancelling non-essential business travel and large meetings or events.
As of March 18, 2020, Metro service will be further reduced to serve essential trips only. It's highly encouraged that everyone stays home so that service can prioritize essential trips by nurses, doctors, essential government functions, etc.
Stay Up-to-Date
This is a fast-developing situation. Please visit www.cdc.gov/coronavirus or Arlington County Public Health Division (ACPHD) for the latest health and safety recommendations for employers.
Telework Support & Training
If you are just getting started with your telework program or emergency preparedness plan, Arlington Transportation Partners offers complimentary telework resources and training to help your business successfully implement a formal telework policy. Businesses along the I-66 corridor may be eligible to receive up to $10,000 in financial incentives for telework-related expenses, such as laptops, for remote employees. Contact us for more telework strategies to support business continuity.
Photo Credit: Sam Kittner/Kittner.com for Arlington Transportation Partners
Editor's Note: This blog was first published on February 28, 2020 and has been republished with new information written by Christy Lee.