2018 marks the fifth year of our sustainable transportation recognition program, Champions. In that time, the program has grown from 31 participating companies during the pilot year to 243 businesses, hotels, residential communities, and commercial properties. Each year the program is refined to help guide businesses and properties to implement more meaningful and impactful transportation programs.
2018 has been our most successful yet as we reached a record number of Platinum and Gold Level Champions. Additionally, of the companies participating in Champions 2018, 35 Platinum and Gold Level Champions have been in the program all five years, contributing to the transportation demand management success in Arlington County, Virginia.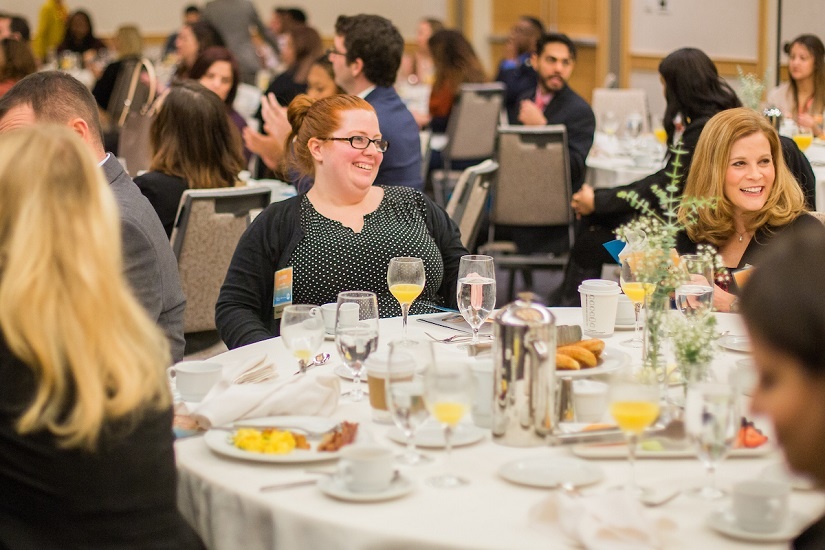 Implementing Unique Programs
Transit benefits are definitely popular, but they aren't the only successful program implemented in Arlington. See how four of our 5-year Champions impacted their employees and tenants.
Smithsonian Institution, Office of Contracting and Personal Property Management
The Smithsonian Institution, Office of Contracting and Personal Property Management worked with Arlington Transportation Partners (ATP) to provide a comprehensive and customized training for managers to effectively supervise teleworking employees. The training resulted in the creation of a telework working group to find more ways to promote and support telework in the office.
Oakland Apartments
Oakland Apartments, managed by E.G. Reinsch, connected with ATP to host a staff training to better familiarize employees with all transportation options available to residents. ATP and BikeArlington also provided the property a hands-on training for Capital Bikeshare, leading a short ride to educate staff and provide them with information and experiential knowledge to share with potential residents about the bikeshare service.
View all Multi-Family Residential Champions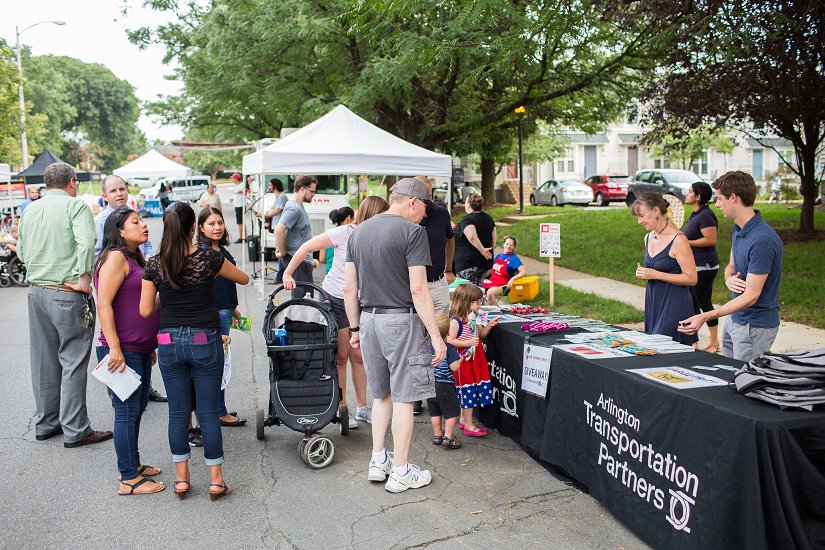 Residence Inn Arlington Ballston
The Residence Inn Arlington Ballston partnered with ATP to implement two transportation room rates, that allowed guests to receive either 24-hour Capital Bikeshare passes or One Day SmarTrip cards at check-in. The room rate helps push sustainable transportation to the forefront for guests and supports visitor services in Arlington.
Waterview
Owned by Paramount Group and managed by JLL, Waterview is occupied by several major tenants with over 7,000 employees. This year, Waterview and ATP partnered to provide information to tenants regarding regional events and transportation services at the building's special summer social event. Because of the partnership, the property now provides tenants with annual Capital Bikeshare memberships, which helps Waterview maintain its status as a Bronze Level Bicycle Friendly Business.
Celebrating our Champions
At the end of January, we will be celebrating 243 businesses and properties at our annual Champions banquet. We are excited to commemorate 2018 as well as the past five years of achievements and progress in Arlington's transportation demand management endeavors.
Champions 2019
If your business or property wants to get a head start on 2019, schedule your annual kick-off meeting with your ATP representative now. If you're new to Champions, just let us know and we'll connect you with the right person to help your company participate in making Arlington County a great place to work and live.
Photo Credit: Reema Desai/ReemaDesai.com for Arlington Transportation Partners