Arlington Transportation Partners (ATP) highlights the Residence Inn by Marriott Arlington Ballston as October's Champion of the Month, as the hotel continues to deliver when it comes to outreach, commuter benefits and promoting alternative transportation. The hotel itself is conveniently located less than three blocks from the Ballston-MU Metro Station as well as several bus routes, carshare options and bikeshare stations. Whether associates are commuting to work or guests are taking a day trip to the monuments, museums or meetings in Tysons Corner, the hotels staff is well educated in nearby transportation options.
The Residence Inn Arlington Ballston first joined Champions in 2014, where they immediately took advantage of ATP services like the customized Quick Glances that complimented our free transit brochure services. Being a Champion with ATP offered the Residence Inn an opportunity to implement and enhance existing commuter benefits and to be recognized for their efforts to improve Arlington County through sustainable transportation.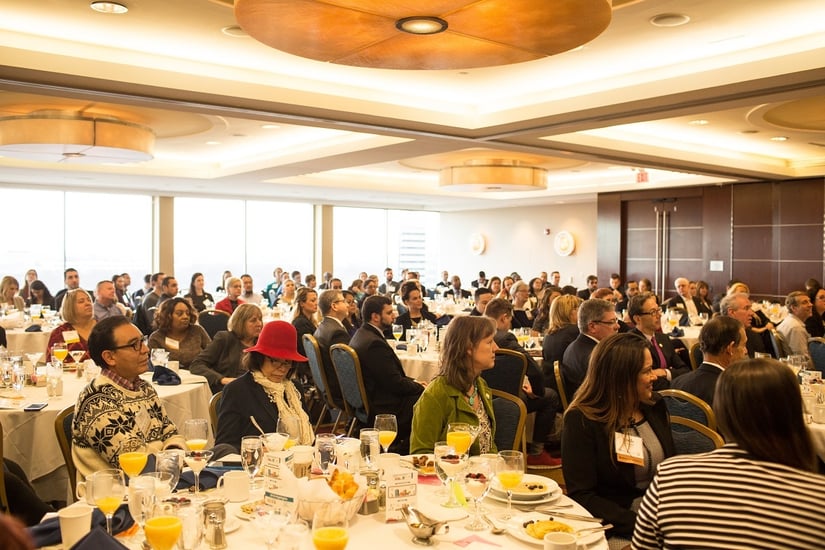 Gold Level Activities
During Champions 2017, General Manager Michael Golembe was one of the first to invite ATP to host a transportation event. This event plus numerous other activities (eg. SmarTrip cards for new employees, lockers/shower for active commuters) not only helped his hotel attain Gold Level status in 2017, but also helped uncover a transportation need they were not aware of – vanpooling.
ATP encourages all event attendees to complete a commute planner – a postcard sized questionnaire that asks for home and work address as well as work Schedule. The information collected uncovered that many housekeepers within the hotel lived near each other and worked similar hours.
Vanpools for Hotels
Through the Champions process, ATP helped the Residence Inn complete a density map and was able to recommend vanpooling as a more convenient, sustainable and affordable mode of commuting to work. Density maps help illustrate specific areas that are denser in population based on associates' zip codes.
This recommendation isn't new for employers, but it is a first for hotels. Previously believed to work varied and inconsistent schedules, vanpools weren't viewed as a viable option for hotels; however, the Residence Inn activities have helped prove otherwise in this particular instance. ATP is excited for next steps to help the Residence Inn in their vanpool formation journey.
Request a Density Map
Champions is free to join and provides your property with recognition and visibility throughout Arlington County as well as cost savings and benefits to your employees. Hotels that join the program can request their free density map as part of the program to see if a vanpool could help improve transportation amenities for employees.
Photo Credit: Reema Desai/ReemaDesai.com for Arlington Transportation Partners