Dorchester Apartments (E.G. Reinsch) has been a great partner and heavily involved in Arlington Transportation Partners (ATP) Champions program since its inception over five years ago. As one of our most dedicated residential Champions, the property has achieved Platinum Level for the past three years and continue to keep up the momentum by implementing new programs year over year. Through this partnership, they have improved their properties, the larger Columbia Pike community, and in turn the lives of their residents.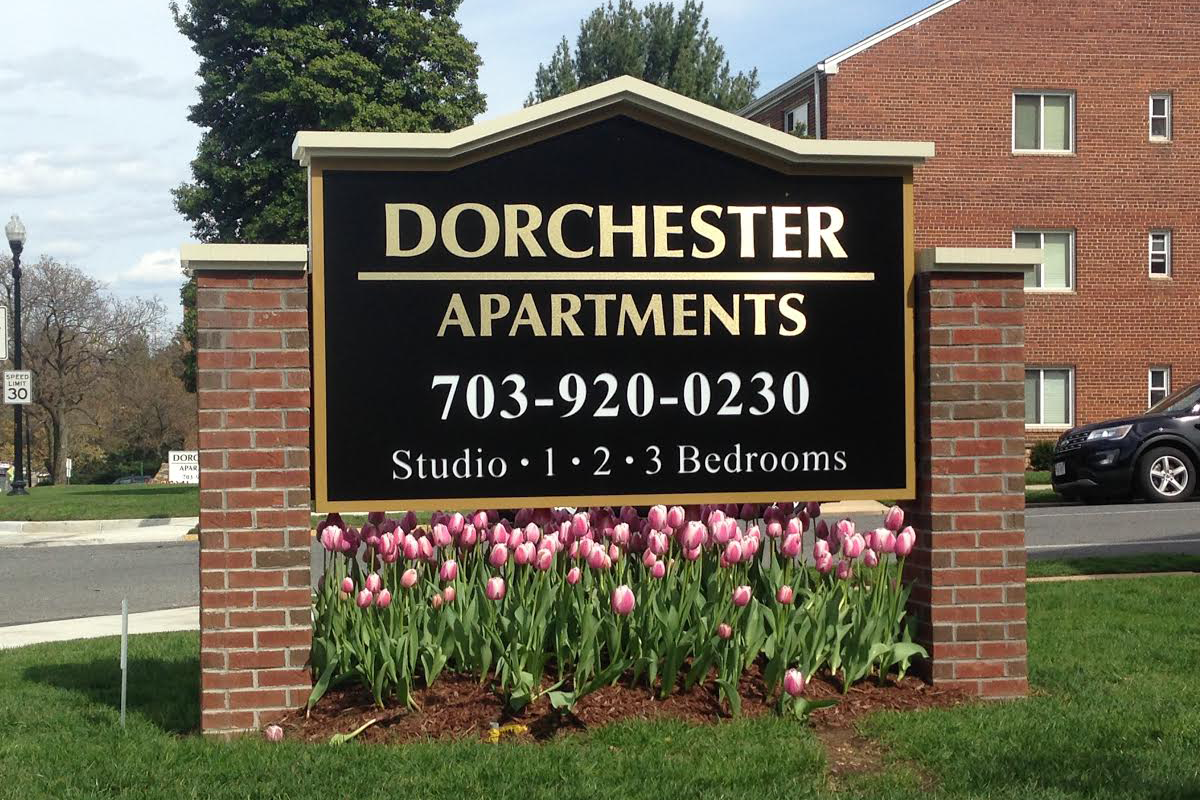 Highlights from the Last Five Years
Working with ATP, Dorchester Apartments has upgraded their property and improved the Columbia Pike neighborhood. The wonderful management team at Dorchester has worked with ATP to provide information about incentives for residents to take advantage of the abundant bus service along the Pike as well as the Capital Bikeshare station across the street. One of our favorite incentives they offer is that new residents who move in car-free are rewarded with a preloaded SmarTrip card so they can use transit immediately.
New on-site amenities
Dorchester Apartments upgraded their property and created an indoor bike storage room where residents can securely store their bikes out of the elements. In 2017, they installed a little free library and bike fix-it station that both residents and community members alike can enjoy. This year, they are installing additional visitor bike racks that give those visiting the property a secure place to lock their bike.
Bike on the Pike
On April 27, Dorchester Apartments hosted Bike on the Pike, a celebration of biking in the Columbia Pike neighborhood. The event featured food straight off the grill from their wonderful staff, free bike tune-ups from Papillon Cycles, a community ride, and more.
Becoming a Bicycle Friendly Business
On May 2, 2019, Dorchester Apartments was awarded a Silver level Bicycle Friendly Business designation. This national and prestigious designation stands as a testament to their commitment to providing great bike facilities at their property, encouraging their residents to get on bikes, and creating a more bicycle friendly community.
New programs in 2019
Dorchester Apartments is working with ATP on a residential move-in pilot starting in June. This program will target new residents moving in, a moment ripe for behavior change, to consider new transportation options. With their move-in packet, new residents will be able to select a welcome kit with information on biking, walking, and taking transit in their new community.
Partnerships That Create Change
All of these achievements are a testament to the longstanding partnership between Dorchester Apartments, Arlington Transportation Partners, and their commitment to the Columbia Pike community. Become a Champion like Dorchester and improve your property and impact the local community.