Hoffman-Boston Elementary School is a school which focuses on discovery through learning. It's only natural that Principal Kimberly Graves embraced Champions and the opportunity to discover more about green commute options. As one of Arlington Transportation Partners' most recently enrolled Schools Champion, Hoffman-Boston Elementary School hit the ground running.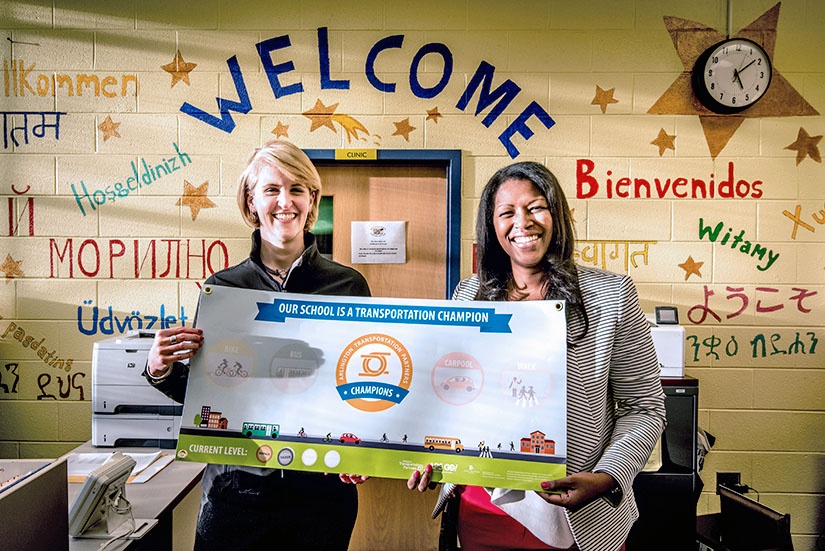 Principal Graves wanted to discover ways to help her staff have easier commutes, so we created a density map of zip codes to see where everyone is coming from. Density maps are always a good starting point because they help us see the potential for carpooling and vanpooling, as well as suggest transit routes or even bike routes. At a staff presentation, Arlington Transportation Partners shared the news about Hoffman-Boston's participation in Champions, reminded everyone about their existing transit benefits, shared some new resources and offered suggestions for more engagement to level up.
One of the activities with the highest impact that Principal Graves supported was the creation of priority carpool parking spaces for the staff. Priority carpool parking means that the staff who carpool have a dedicated parking spot right by the door, so they don't have to spend time looking for and worrying about parking. It's a good way to reward staff who are already carpooling and encourage others to create carpools, so they have a chance at the priority parking themselves.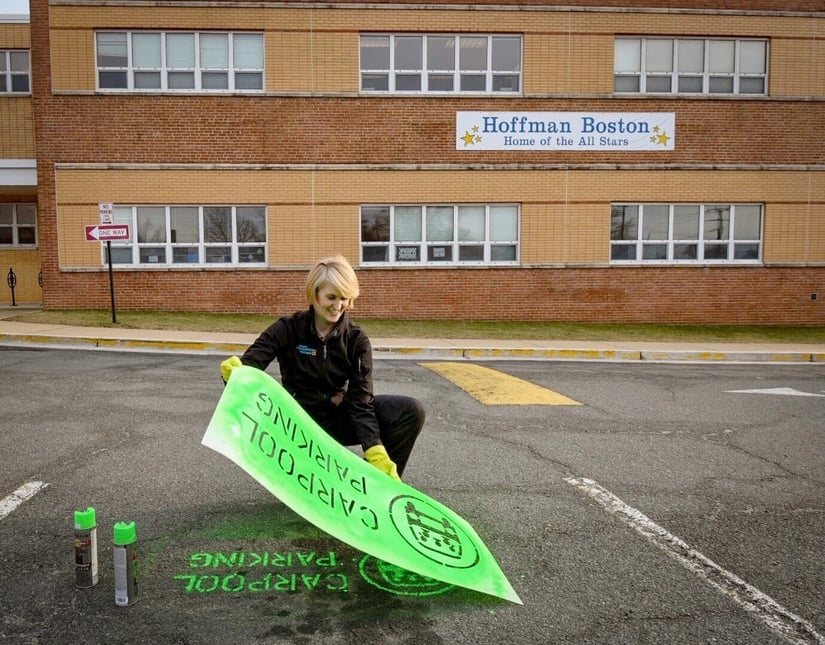 The school plans to enroll in SchoolPool, a ridematching service that helps parents find carpools, walking school buses, create bike trains and to build excitement around National Bike and Walk to School Day on May 10 for both staff and students. By working with the PTA, Hoffman-Boston will encourage more student biking, walking and carpooling. With only a few months to go before the end of the school year, Hoffman-Boston is on track to earning Gold Level recognition.
Photo Credit: Sam Kittner/Kittner.com for Arlington Transportation Partners