The 2020-2021 school year brought new challenges and opportunities to build upon the work that Arlington Public Schools (APS) accomplished through the Schools Champions program. When Dr. Francisco Durán, the APS superintendent announced that students and staff would return to the classroom in early March, APS administrators and staff worked incredibly hard to provide a safe learning environment and transportation support for students and staff alike.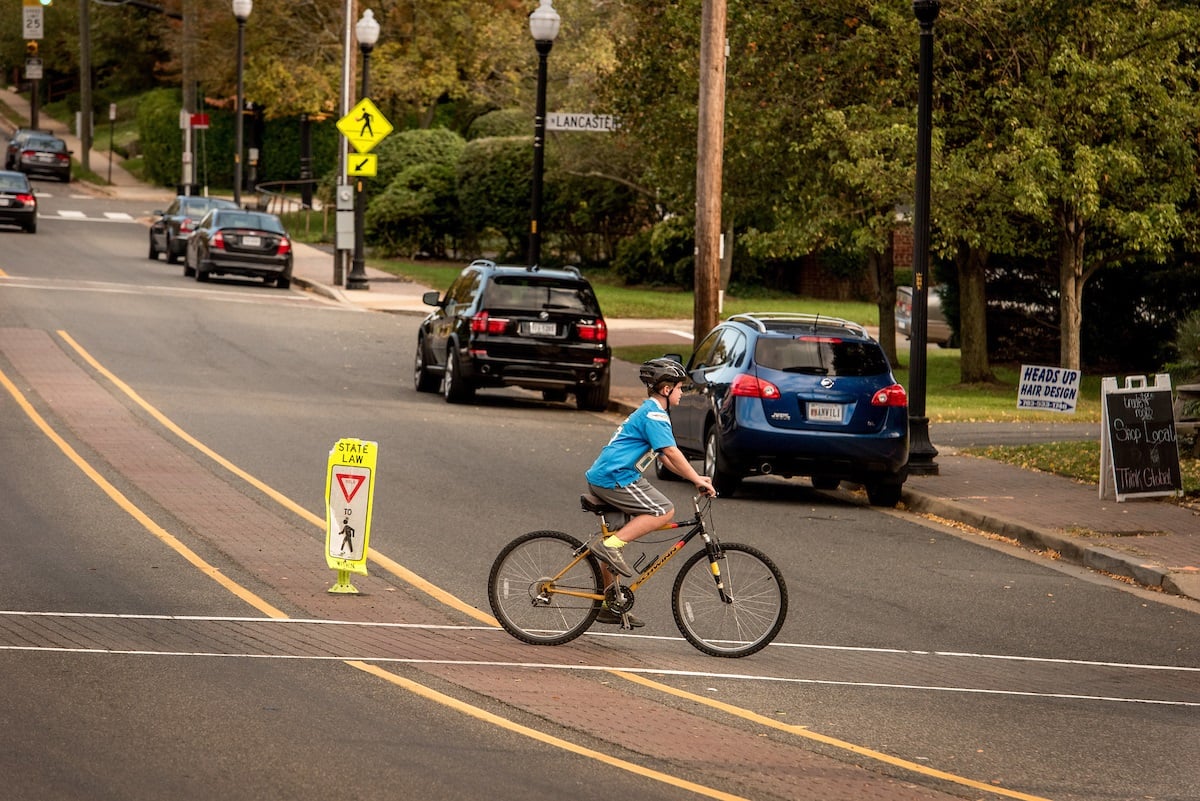 Supporting Safe Routes to Schools
Since schools closed last spring, our transportation system has undergone major changes to adapt to public health and safety concerns during the pandemic. ATP provided constant information on Metro and ART bus operations, COVID-19 safety guidelines, Capital Bikeshare memberships, and other resources to help teachers and staff navigate these changes and simplify their commutes.
Walking for better physical and mental health
K.W. Barrett Elementary participated and heavily promoted ATP's annual National Walking Day event. Teachers and staff were encouraged to explore Arlington's hidden gems whether they were on-site at school or leading remote classes from home.
Champions Go the Distance
In early April, Barrett teachers and staff completed a survey to gather more information about changing transportation patterns and commuter needs at their school.
One of the top concerns identified in the survey was the availability of parking and commuter benefits when APS plans to return for full-time instruction five days per week.
K.W. Barrett is one step ahead in planning for a successful 2021-2022 school year by promoting a variety of transportation modes and providing up-to-date commuter resources,. ATP looks forward to supporting APS schools through these challenges and building a more sustainable future in Arlington.
Congratulations to K.W. Barrett Elementary for all your hard work and achievements as Champions!
Rolling through May 2021
APS is encouraging the community to Bike, Walk, and Roll to School all month long in May. Every school day during Bike Month (May 3-28), APS Safe Routes to School will be offering ideas, activities, resources and safety tips to help you roll with it. Visit the APS Safe Routes to School webpage and follow @APSsaferoutes for your recommended daily dose of Bike, Walk and Roll to School Day.
Promoting these events at your school will earn you Champions credit. If you're not sure where to stat, contact ATP and we'll work with you to help you plan for a successful return to campus for your staff.
Photo Credit: Sam Kittner/Kittner.com for Arlington Transportation Partners