Our Champion of the Month series starts out strong this year with a Gold Level, family-owned business in Crystal City. January's Champion of the Month, Maria Teresa's Babies Early Enrichment Center, serves as an example that not all businesses need large numbers of employees to offer a transportation benefit. In fact, companies with less than 25 employees make up nearly 1/3 of our employer Champions.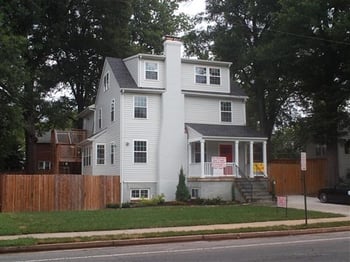 From pre-tax transit benefits to telework programs, there are many ways for companies to assist in their employees' commute.
Maria Teresa's Babies Early Enrichment Center is a daycare and educational environment for pre-school children up to age 5. When Business Development Manager, Elizabeth Denton, first met with CEO Tony Saba, he noted that many of his employees were already utilizing alternative transit options. Some of these included:
Carpooling
Metro
ART and Metrobus
After working with Arlington Transportation Partners (ATP), Saba now offers a pre-tax transit benefit that helps his employees save money on their commute. Saba said his employees appreciate that the money is loaded on their SmarTrip card each month, so a commute home doesn't turn into finding cash to pay the fare. The pre-tax transit benefit is just one of many options a smaller company can use to make a difference in their employees' commutes; plus both employer and employee can take advantage of the tax benefits at the end of the year.
>> More information about SmarTrip cards can be found in this blog post.
>> More information about SmartBenefits, the pre-tax transit program, can be found here.
Saba goes as far as promoting alternate transit within the office himself. Recently, he walked an employee to the Crystal City Metro to explain available bus routes and how to load money on a SmarTrip card. He is also looking to officially adopt the MetroBus stop in front of the daycare since they already clean and tend to it daily.
Despite having fewer than 20 employees, Maria Teresa's Babies Early Enrichment center is a prime example that Champions come in all shapes and sizes.
Champions 2015
Even though Champions 2014 has come to a close, ATP is already looking to honor even more Champions in 2015! Champions is a 1-year program with an informal re-enrollment process. Simply put, your rep will contact you to confirm you'd like to participate again. Companies like Gold Level Maria Teresa's Babies Early Enrichment Center, will simply continue to receive their earned recognition and invitations to special Champion events as we move into 2015.
For new businesses, residential communities and commercial properties interested in joining Champions, just email solutions@transpartners.com.
For more information about Champions, read our FAQ.