Champions 2015 is well underway and we're already celebrating 47 Champions to date! With so many Champions already, it only seemed natural that we highlight and honor a company that has gone above and beyond. With that, we are pleased to announce that One & Two Liberty Center (Kodiak Realty Services) is April's Champion of the Month!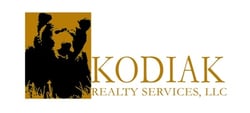 Located two blocks from the Ballston Metro Station, new Gold Level Champions One and Two Liberty Center are part of the larger Liberty Center development comprised of over 2.25 million square feet of mixed use space, including office, hotel and residential buildings. Developed by The Shooshan Company and completed in 2005 and 2007, respectively, the two commercial office properties feature 492,000 square feet of Class A office space and both are currently fully leased.
Kodiak Realty Services, an affiliate of The Shooshan Company, manages the two properties as well as the DARPA headquarters at 675 N Randolph Street. The management company has taken a proactive and balanced approach to meeting unique tenant demands as well as working with Arlington County to help reduce single occupancy vehicle trips and encourage sustainable modes of transportation. As part of the approved County site plan for Liberty Center, the two properties offer numerous amenities required by the transportation management plan, but have also gone above and beyond by offering tenant transportation programs outside of the required conditions.
"We want to do more than just the minimum that is required by the County. These amenities and transportation initiatives continue to be an important part of our strategy to attract and retain tenants."
– Mike Mesmer, Director of Property Management, Kodiak Realty Services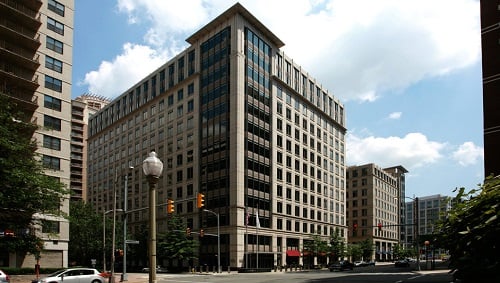 Both Energy Star-certified properties offer similar amenities, and management has found that many employees working in the buildings are able to walk or bike to work thanks to the infrastructure and information provided. Listed below are some of the programs available to office tenants.
Provide preferential and discounted parking for carpools and vanpools
Convenient bike storage
On-site fitness facilities with showers and lockers
Lobby transportation map kiosk with free maps and brochures
Free SmarTrip cards and transportation welcome packets to employees of new tenants
Promote and participate in National Walk@Lunch Day, Bike to Work Day
Frequently communicate transportation updates and events via email and lobby/elevator notices
In addition, management actively promotes ATP and our flagship program, Champions, and has connected ATP's Employer Services program with tenants seeking more customized transportation assistance for their employees. In fact, a transportation study of the two buildings was completed in 2013, which found that over 40% of building users commute to work by modes other than driving, such as Metrorail, bus, bike, walk and telework.
Other plans for the properties include LEED certification for Two Liberty Center, installation of electric car charging stations in the garage and applying for the Bicycle Friendly Business designation.
If your commercial property is interested in joining Champions, email kmehlert@transpartners.com.