Champions 2015 continues to grow in numbers. We have already surpassed last year's number by enrolling returning Champions as well as brand new clients. This post highlights one of our oldest partners and Champions, SRA International. SRA has been along for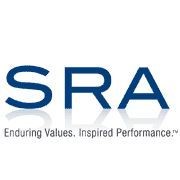 the ride and first became a Champion when Champions first started as a pilot program called Workplace Commute Champions in 2013. SRA International as not only reached Platinum Level status, but has continued to maintain this level year after year, offering a variety of benefits to its employees.
Located a few blocks off Virginia Square Metro Station, SRA International offers various benefits such as a direct transit benefit, formal telework program, Capital Bikeshare corporate membership, flexible schedule and more. Employees who bike to work have access to a shower facility in the building and secure bike parking in the garage.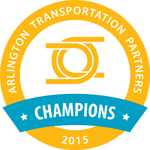 Congratulations to SRA International for maintaining their Platinum Level status, three years in a row! However, their consecutive Champion status isn't the only reason we've named SRA our Champion of the Month. This Summer, SRA International launched their Recess Program to further promote work-life balance, encouraging their employees to take recess during a regular work day. Walk to the coffee shop or just around the block, go for a bike ride, or just sit outside to recharge are some of the more popular recess options.
What an amazing way to promote a healthy lifestyle amongst employees.
Congratulations SRA International for being ATP's June Champion of the Month!
If you're interested in becoming a Champion, contact us at solutions@transpartners.com. ATP can give your company, residential or commercial property the recognition it deserves.