As the year comes to a close, we are really excited to share that our Champions program has grown to over 100 participants. The official count as of November 25, 2014 is 106!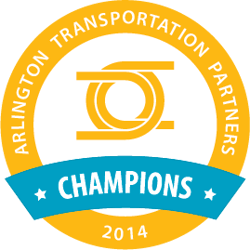 Our Champions range from large residential buildings to small employers to developers of commercial properties who have all dedicated time and resources to transportation infrastructure and programs. Depending on programs implemented, Champions receive a Bronze, Silver, Gold or Platinum Level distinction. There is still time to become a Champion this year when you commit to enhancing your organization and work in Arlington County.
Champions receive great benefits including networking opportunities and recognition in top, local publications like the Washington Business Journal, The Citizen and Arlington Chamber of Commerce newsletter. Champions are also honored at a year-end ceremony; this year's Champions will be honored on January 28, 2015.
However, the best part of being a Champion is that each of these companies have contributed to removing 41,000 cars from the road in Arlington County. Don't miss out – email Arlington Transportation Partners and become a Champion today.
You know what else Champions receive? Additional promotion and shout-outs, just like this Champions Highlight where we'd like to point you towards 4 awesome hotels here in Arlington who are not only Champions, but are great destinations for visitors or locals alike. You never know when you'll need to grab a room! A lot of people choose a hotel for various reasons, but hotels that are Champions gives you even more assurance as you'll already know that they're dedicated to making transportation/moving around easier during your stay. Now that's something we can support!
Check out our Champion Hotels in Arlington – all located in a various urban villages, so no matter where your business takes you, you'll have a place to stay.
Hilton Garden Inn, Shirlington – Gold Level Champion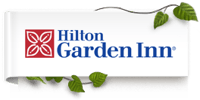 The Hilton Garden Inn Shirlington hotel is conveniently located off I-395 in Shirlington Village. This neighborhood features shops, 20 different restaurants highlighting world cuisines, and the Tony Award-winning Signature Theatre. Within a five-mile radius of the hotel are attractions such as the Pentagon, Arlington National Cemetery, Old Town Alexandria and numerous historic sites in the nation's capital, Washington DC. Almost all of the Hilton Garden Inn Shirlington's employees receive a transit subsidy, can use the hotel shuttle, showers and bike facilities, and some transportation information in Spanish and Amharic is available as well. In addition, the Hilton Garden Inn Shirlington was designated a Best Workplaces for Commuters in 2013.
Renaissance Arlington Capital View Hotel – Gold Level Champion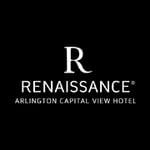 The connected Potomac Yard Renaissance Inn and Residence Inn Arlington Capital View Hotels are conveniently located a mile from DCA airport, the Crystal City Metro, and are LEED Gold certified. With luminous design and impressive architecture, the boutique Renaissance Inn is completely unique and utterly original, and shares facilities with the Residence Inn like the modern Italian restaurant, Socci, an expansive health club, a heated indoor pool, and a fleet of rental bikes. Employees of these enchanting hotels enjoy a transit subsidy, access to showers, employee bike racks, shuttles to the Metro, and easy access to transportation alternatives.
Hyatt Regency Crystal City – Silver Level Champion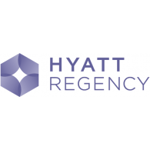 The Hyatt Regency Crystal City at Reagan National Airport not only offers luxury accommodations in the heart of the Washington DC metro region, but easy access via the public transportation system to the nation's best monuments, local fine dining and high-end shopping as well. Hyatt Regency Crystal City employees take advantage of a shuttle to the Crystal City Metro station, a pre-tax benefit, and participate in health and wellness programs including National Walk @ Lunch Day.
Residence Inn Arlington Ballston – Silver Level Champion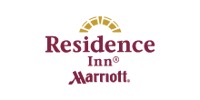 The Residence Inn, Ballston offers spacious accommodation and easy access via the public transportation system in Arlington. Employees and residents of the hotel take advantage of the various transit options such as Metrorail, Metrobus, ART and Capital Bikeshare all located within 0.02 miles (approx) from the hotel. Employees also take advantage of a pre-tax benefit and all new employees are provided with a preloaded SmarTrip® card.
Want even more fun information about Champions? Check out this great video and then email us today. We want to hear from you!
If you are a visitor to Arlington County and looking for additional information for activities in the area, visit our friends over at Stay Arlington. Your ultimate resource for everything from restaurants to events and more!