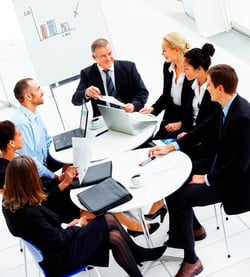 Arlington Transportation Partners is serious about finding solutions to your transportation and commuting issues. In order to better assist you, we need your help! That is the reason why one of the Bronze Level Champions activities is participating in ATP research – surveys, focus groups, and more. We want your feedback on what works, what doesn't work, and what you'd really like. And we listen – Champions is the result of that, in fact.
ATP held a series of focus groups last fall, and the feedback we received helped shape the Champions program as you know it today. We even redesigned the logo based on feedback! The yellow "rotary" is apparently more recognizable than we realized, so we made sure that stayed prominent. Other feedback included the importance of recognition, and not just for the company or property, but for the individual who has made the decision to "champion" the work we do. So we incorporated that element into our planning as well.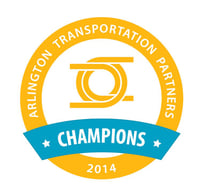 In addition to focus groups, ATP occasionally conducts outreach surveys to our partners and clients that we work with. These surveys have different functions. Sometimes the survey is only asking for information to update our records – who is the best current contact, if your address is correct, and what type of services and amenities are you currently offering. Sometimes, we will ask for more details, and focus on either residential properties, or employers, or developers and property managers. In fact, ATP is currently working with a third party research company and will soon be sending out an employer survey. This one is very important to us, and will impact our work in the coming years, so please watch for it and fill it out!
Whenever you see a request from ATP about participating in a focus group or fill out a short survey, help improve our services for you by giving us your honest feedback – and gain some extra credit for Champions at the same time!
If you haven't signed up to be an ATP Champion yet and want to, contact ATP at solutions@transpartners.com or call 703-247-2417. Check out the Employer, Residential, and Developer webpages to see the companies and properties that have already become Champions!