As our community continues its return towards normalcy, COVID-19 restrictions are lifted, and a more sustainable agenda permeates the economy, more employers are beefing up their transportation benefits to support commuting options for their employees. Now is the best time for your property to re-visit your transportation amenities to make sure you are not left behind as commuting habits change.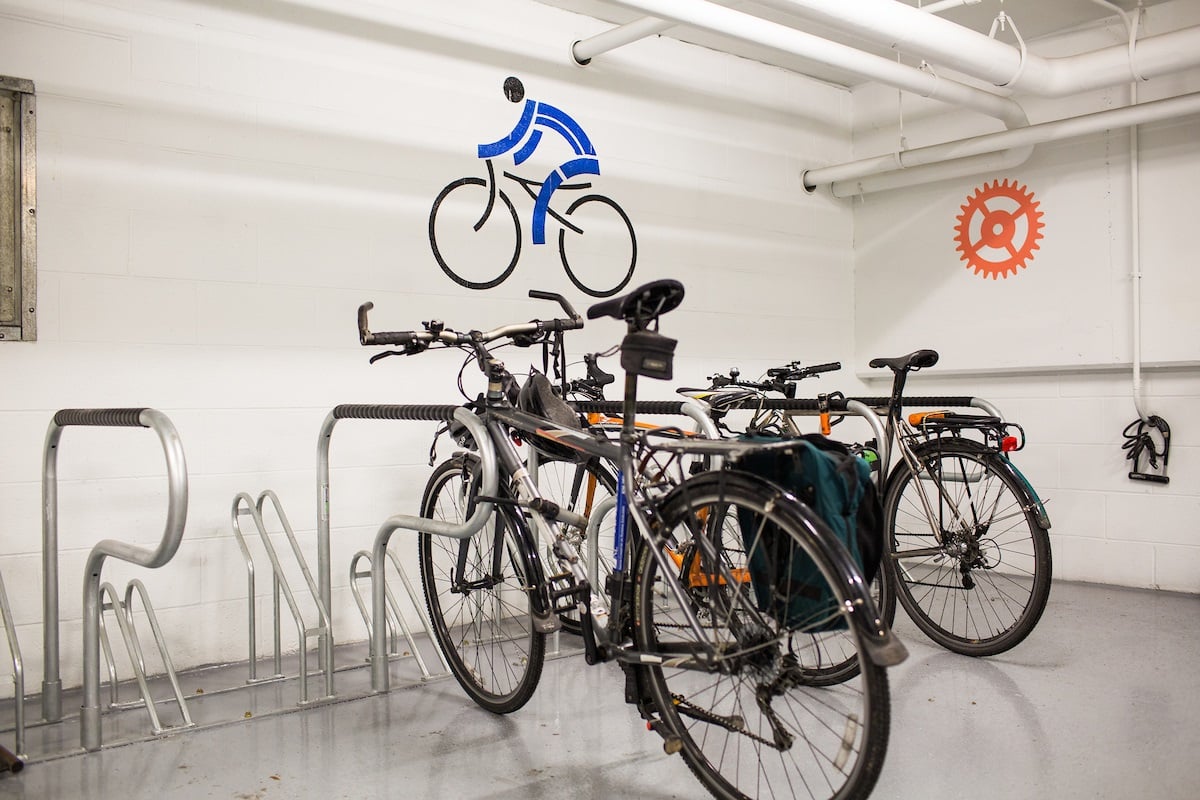 A New Standard
Companies are looking for the best ways to attract and retain top talent in today's dynamic work environment. Today's employees demands more sustainable and healthy alternatives to move around the city with less car dependency, others seek to reduce gas expenditures by sharing rides or breaking their commute with park and ride. Employers are more conscious of the benefits of walking and biking for their employee and are more interested in landlords that support their needs.
Bike Parking Facilities
Having first-class bike parking requires investing in solid, practical, and safe bike racks. To help people realize that biking is a convenient way of commuting, it is a good practice to provide with safe bike parking space, and not just a dusty, dark spare room. Having a repair toolkit and a bike pump is also an excellent inexpensive service properties can provide to their tenants to enhance bike amenities.
That's not all. Most commuters won't even thing of biking to work if they can't take a shower after parking their bike and leaving equipment in a safe locker. An optimal bike facility offers showers and lockers in an accessible location, preferably next to the bike parking.
Offer Alternatives to Parking
Sometimes parking seems an impossible problem to solve. But there's always a way out!
Apart from incentivizing the use of sustainable transportation modes, the best strategy is to unbundle parking from the lease contract. Properties can also offer free or discounted carpool and vanpool parking rates in dedicated spaces. While employees can form their own carpools , employers need to coordinate and help in forming vanpools. ATP can help you promote vanpool at your property and assist in vanpool formation as well.
Keep Your Tenants Informed
Properties can provide a great service if they are actively involved in distributing information on transportation options around the neighborhood and in promoting County events such as Bike to Work Day.
Below are some more actions your property can take to keep tenants up-to-date:
Install a Transportation Information Display screen in your lobby with a transportation map of the neighborhood. Some properties provide a digital screen and with on-demand information.
Install a kiosk with brochures on Metro, ART, and other features at your front desk.
Promote events such as National Walking Day or Bike to Work Day.
Subscribe to ATP's newsletter.
ATP can also provide you with a tailored welcome package so your tenants can start their new lease with all the transportation information they need.
Gain recognition
Already implemented some of the suggestions above? That means your property qualifies to earn Champions rewards. IIf not, it's never too late. Keep your property ahead of the competition and attract new tenants with ATP's Champions program. It's free and easy to enroll and you'll have access to all of ATP's services and rewards.
Photo Credit: Reema Desai/ReemaDesai.com for Arlington Transportation Partners