As we start off the new year, ATP is always looking for ways to make your commute easier and more enjoyable. When we're not biking or running to our offices in Rosslyn, we're commuting on Metro or bus. Here are our team's recommendations for some fun podcasts and books.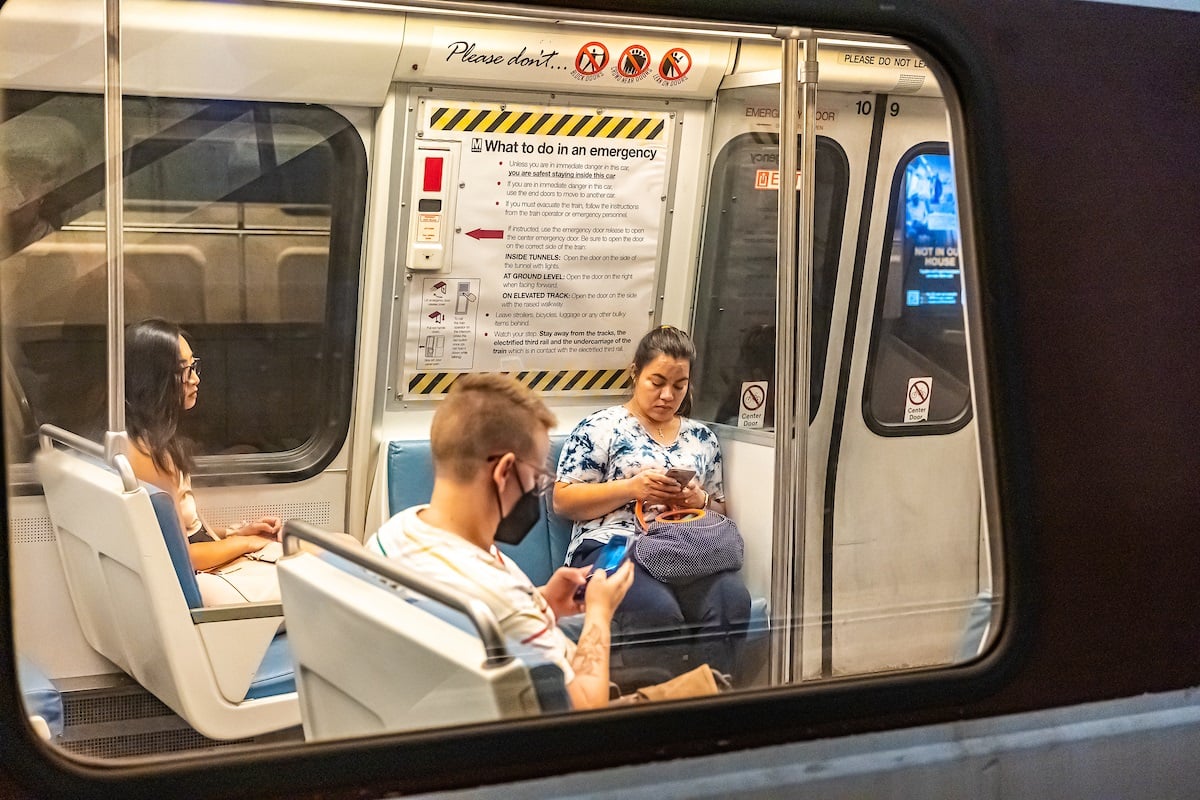 The Bike Karma Bicycles Stories Podcast
It combines two of my passions—stroytelling and bikes— while focusing on the positive effect bikes have on people. My favorite episode was about the man visiting a Scottish town that celebrates being the birthplace of the penny farthing, but it probably isn't. Listen to the podcast to find out — Henry
Henry also recommends:
The War on Cars Podcast: While the title sounds agressing, the podcasters take a very balanced approach in looking at transportation policuy issues.
Inclusive Transportation: A Manifesto for Repairing Divided Communities by Veronica Davis
Confessions of a Recovering Engineer by Charles Marohn
I listened to this book after reading Strong Town by the same author. I enjoyed the exmaples he shared about the challenges with current transportation design and how communities could improve lives of their residents by making some small changes — Wendy
Wendy also recommends:
The Year of Living Danishly by Helen Russell
The Daily Podcast
Seven Truths Podcast
Sidedoor: A Podcast from the Smithsonian
This podcast is interesting and varied with stories ranging from holiday traditions (mistletoes, figgy pudding) to giant pandas, to ghost sightings at the Smithsonian Castle — Lorene
Lorene also recommends:
Science in the Capitol Trilogy by Kim Stanley Robinson
Set in Arlington, DC, and Bethesda, this science/political thriller follows the intersecting stories of a team of climate scientists, a hotshot senator making a bid for the presidency, and ambassadors from a drowning pacific island nation.
Tackling the subjects of climate change, science policy, international relations, urbanism, and even reincarnation – this gripping trilogy will take you on a political and spiritual ride that challenges balance the balance between the personal and the existential — Nick
Nick also recommends:
Full Body Chills Podcast
This is an anthology series of spooky stories written by people from all over the world. It's packed with voice actors, music, and sound effects to completely immerse the listener. Sometimes it feels like you're watching a movie. They're short episodes as well, so perfect for that Metro or bus commute — Bianca
Bianca also recommends:
Crime Junkie Podcast by Audiochunk
The A24 Podcast
The Wine Down by Wine Dialogues
How About Commute Recommendations?
Arlington Transportation Partners also provides commute recommendations customized to your route. Sustainable commute options can help ease stress, save you money, and free up your time to reach your reading goals for 2023
Photo Credit: Albert Ting / theclickting.com for Arlington Transportation Partners