Telework is a great option for companies looking to enhance their benefits package, earn Champions credit, and maintain business continuity during regional shutdowns like inclement weather.
However, it can be difficult to work from home due to a variety of distractions such as child care, loud noises, or insufficient equipment. A coworking office space is a great option to avoid these challenges.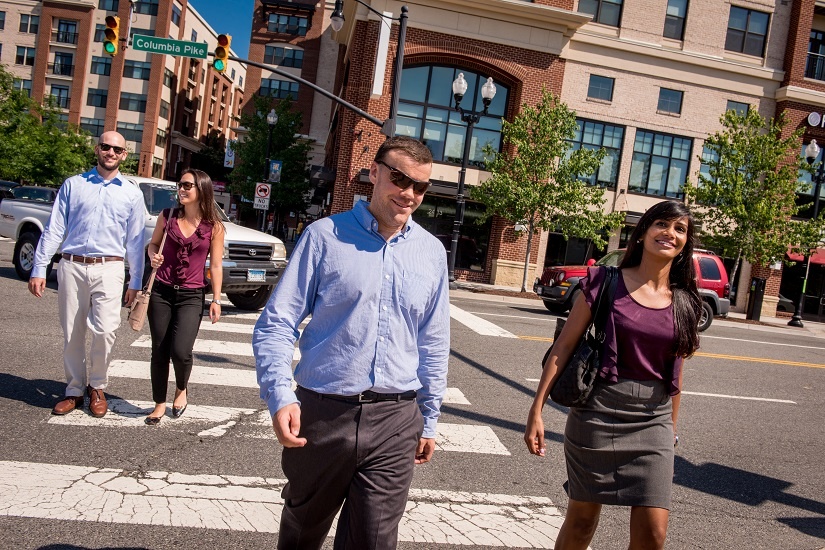 What's a Coworking Space?
Unlike a typical office environment, individuals in a cowork office space are not employed by the same organization. Independent workers and entrepreneurs share an open workspace instead of a makeshift set-up in a coffee shop. Teleworking from a coworking space offers a solution to the sense of isolation that many individuals experience while working from home and simultaneously allows them to escape distractions.
Individuals can rent a desk, office, or a meeting room for as short as a day or as long as a year. Most coworking spaces offer amenities like free WiFi, phone booths for private conversations, printers, and scanners. Some even offer virtual assistants and telephone answering services to make teleworking easy for their members.
Cowork in Arlington
There are several coworking spaces in Arlington, all current Champions, such as CoworkCafé in Clarendon, Intelligent Office in Ballston, and Carr Workplaces in Rosslyn and Clarendon.
ATP has partnered with CoworkCafé to make teleworking easy for individuals in Arlington. Save $50 per month on the first two months of a CoworkCafé membership and receive a $50 food credit. New members can also receive deals for 50% off a Capital Bikeshare annual membership.
CoworkCafé offers an alternative to the home office with office-style amenities in addition to the benefits of a café. Take advantage of this exclusive ATP offer.
Telework Success
Ready to try these shared services? Teleworking doesn't have to be limited to your house or a noisy coffee shop. It's time to change out of those yoga pants and try telework from a coworking office space.
Photo Credit: Sam Kittner/Kittner.com for Arlington Transportation Partners