We understand that sometimes it might feel easier to drive to work—whether it's too rainy to walk to Metro, or you need to drop your kids at school—especially if you're using the I-66 Express Lanes. However, using the lanes during peak hours will result in tolls for solo drivers. The Virginia Department of Transportation (VDOT) has the perfect tool to help you understand anticipated toll prices.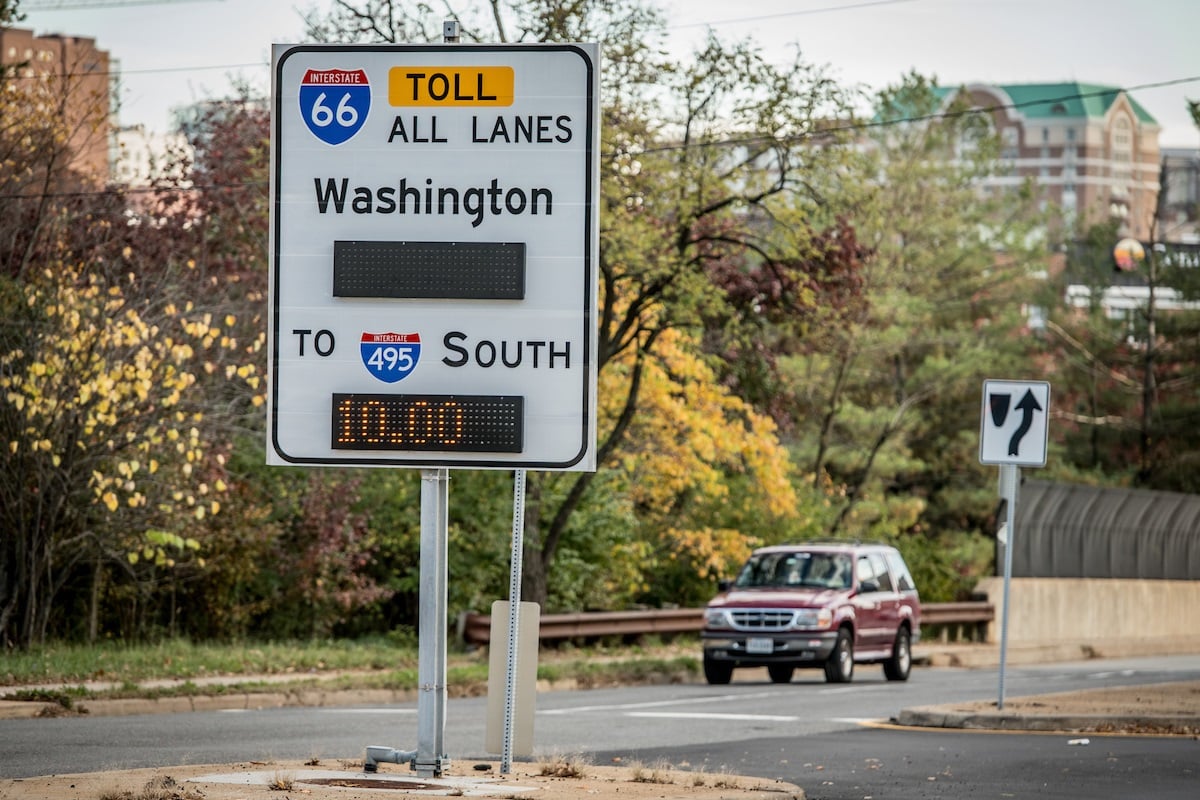 The Toll Calculator
With dynamic tolling in effect, the toll amount on I-66 varies based on the volume of cars using the toll road. According to the latest numbers VDOT has released, the average cost for a round trip was $10.90 ($6.41 average price for eastbound trips, and $4.49 average price for westbound trips). However, you can form a better idea of toll prices at specific times of the day with VDOT's I-66 Calculator.
The calculator provides you with a current toll estimate when you select your entry and exit points. The calculator does the math and shows you a price estimate for your trip. If you want to explore different departure times, select 'Show Price Trends' to view historical toll price data.
Remember, solo commuters must have an E-ZPass to use the I-66 Express Lanes; HOV-2+ commuters must have an E-ZPass Flex.
Explore Options
The conversation around I-66 has often centered on toll prices, but there are a variety of options for commuters who want to take advantage of the toll road, but avoid the tolls.
Metrorail and Metrobus, commuter buses, commuter trains, carpooling, vanpooling, and even slugging are great ways you can avoid the tolls on I-66 and enjoy a stress-free commute. A SmarTrip card or an E-ZPass Flex can help you go a long way on I-66 for much less.
Our resources can help you talk to your HR manager about implementing a formal telework policy, or take advantage of the transit benefits offered on I-66. Visit Commute66 to start the conversation with your employer, and learn how you can shift your commute and save money going forward.
Photo Credit: Sam Kittner/Kittner.com for Arlington Transportation Partners