We are excited to launch Champions 2019 and we invite your business or property to join and take advantage of all the recognition and rewards as you implement transportation initiatives.
If you have been a part of the Champions program in the past, you will need to reenroll with your Arlington Transportation Partners (ATP) representative. Each year, we add new options for leveling up to the highest levels of the program. As such, we are excited to meet with you and talk about what your business or property is doing now and how Champions can help improve amenities and benefits.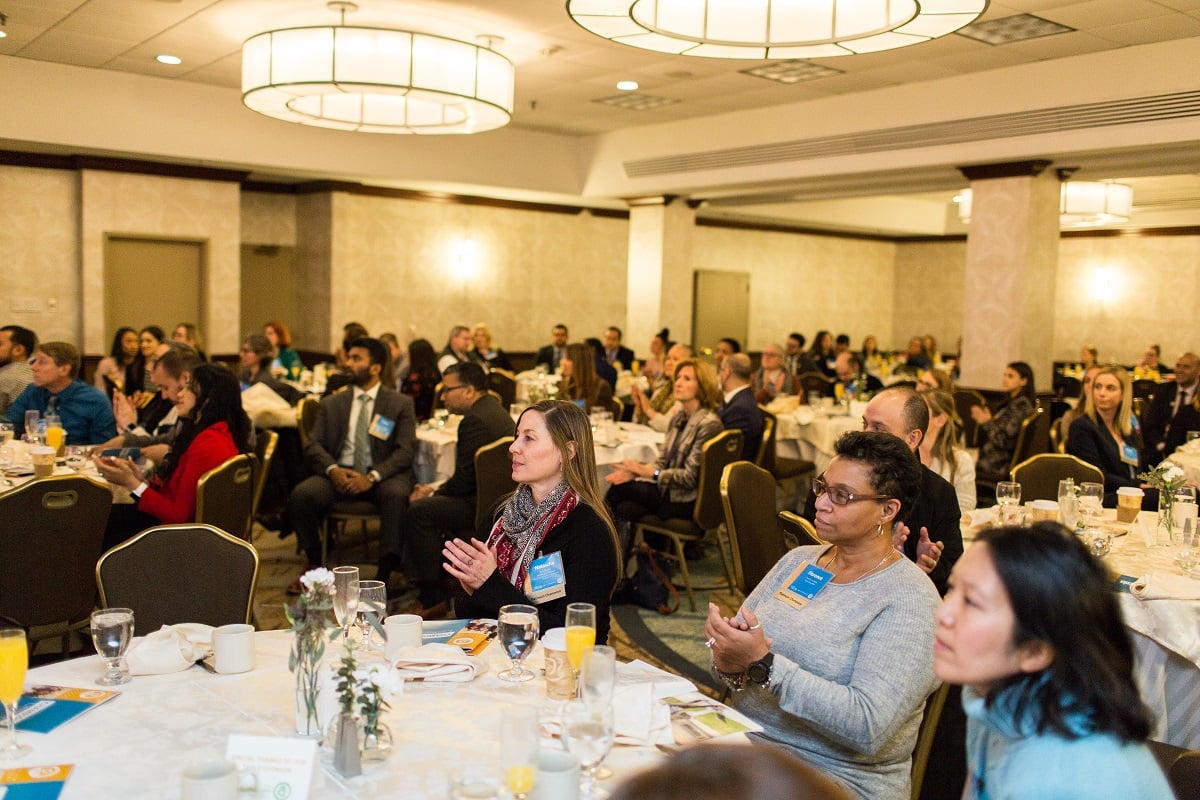 What is Champions?
Never joined Champions before? That's okay, we are always looking for new Champions.
Champions is ATP's award program that offers rewards to Arlington County's business community through recognition and services. We assist companies, hotels, multi-family residential communities, and commercial properties increase satisfaction for employees, tenants, and residents through the implementation of sustainable transportation programs and benefits.
There are four different levels you can achieve and participants can level up throughout the year by attending ATP events, implementing new benefits, and promoting sustainable transportation.
New Ways to Level Up
We are always improving our Champions program to ensure everyone has a positive experience while pushing to implement new initiatives. Every year, we critically look at all of our required actions and revamp where needed. This year, we added even more ways to reach the highest tier, Platinum Level.
Share the Champions logo and sustainable transportation initiatives on your business website
Have ATP host a training for managers at your worksite
Invite a colleague from another Arlington County business to an ATP educational event
Implement a new program or benefit, based on a transportation survey
Complete a comprehensive, research-based case study
Success in 2018
243 Champions took part in our 2018 program and we plan to grow that number in 2019. Our Champions in 2018 implemented over 400 programs, initiatives, and benefits with 53 companies participating in the program for the fifth consecutive year.
Enroll Now
You can enroll in the Champions program now using the form below. We are excited to to grow this outstanding program for both our Champion clients as well as Arlington County.
Photo Credit: Reema Desai/ReemaDesai.com for Arlington Transportation Partners