In compliance with Virginia's Executive Order 53, non-essential businesses are rapidly expanding their telework programs to help reduce the spread of the novel coronavirus. One of the challenges that employers may face is an urgent need for new technology to help employees stay connected with colleagues while working remotely. Fortunately, there are plenty of free resources, tools, and services available to help your teams collaborate, no matter where they are.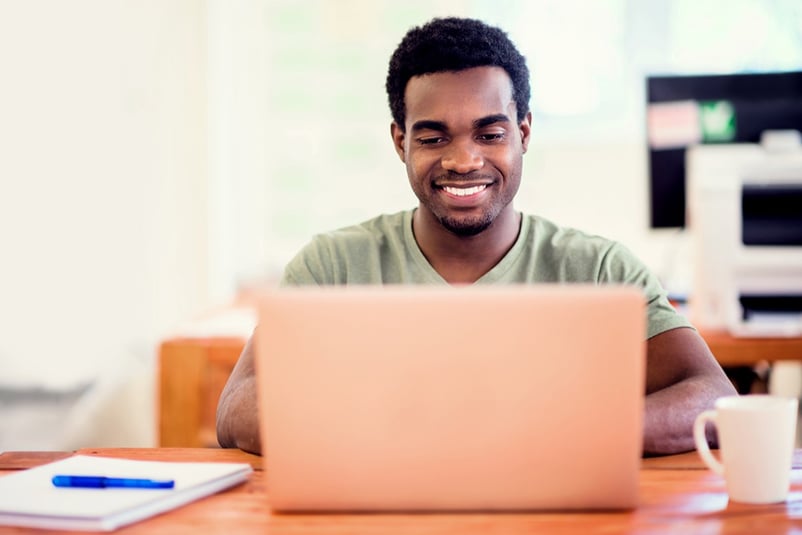 Communication is Key
These major tech companies are offering free virtual tools to help businesses collaborate more effectively while teleworking.
Microsoft is offering a free 6-month premium plan trial of their popular chat and videoconferencing software Teams, including 1TB of storage space and enhanced access to premium features.
LogMeIn announced that they will provide 3 free months access to their "Emergency Remote Work Kits" for healthcare providers, educational institutions, municipalities, and non-profit organizations. Their suite of services includes videoconferencing with GoToMeetings and webinar software GoToWebinar, as well as secure remote desktop access.
Protect from Cybersecurity Threats
During the transition to virtual teams, employees may be more vulnerable to hackers and other cybersecurity threats. Protect your organization's digital security and critical business operations by taking advantage of these free cybersecurity tools.
Cloudflare is a web security platform that allows teams to securely access internal apps and tools without using a VPN. Businesses of all sizes can get free access to Cloudflare for Teams through September 1, including a free 30-minute onboarding session to help you get started.
If your organization needs a solution for signing contracts or checks remotely, Pandadoc offers free unlimited e-signatures, document uploads, and secure payment processing.
1Password offers an easy way to securely share passwords and permissions between team members. They are offering a six month free trial for 1Password Business Services to small business owners affected by the coronavirus.
Save Money on Telework Equipment
If you are looking for low-cost IT equipment for employees' home offices, Techsoup offers affordable refurbished laptops and desktop computers for non-profit organizations. They are currently offering a 10% rebate on select products through March 31, as well as discounts on remote work tools like Office 365 Nonprofit.
Arlington Transportation Partners (ATP) can help connect you with available telework resources and incentive programs. Telework!VA provides complimentary telework training and assistance with expanding or enhancing telework programs. Businesses along the I-66 corridor may also be eligible to receive up to $10,000 in reimbursements for telework-related equipment.
Virtual Telework Consultation
ATP provides free virtual consultations to help provide managers and employees with the tools and training they need to work successfully from home. Contact us today for more information on successful telework policies and our other complimentary resources.