Trying to shake up your daily commute? With better weather coming our way, it's a great time to explore new options to get to work. On May 9, 2018, join Arlington Transportation Partners (ATP) and the active commuters of APS staff as we celebrate Bike & Walk to School Day. This year's event promises to be the best yet, as we're giving away some fun swag and a $100 Staples gift card.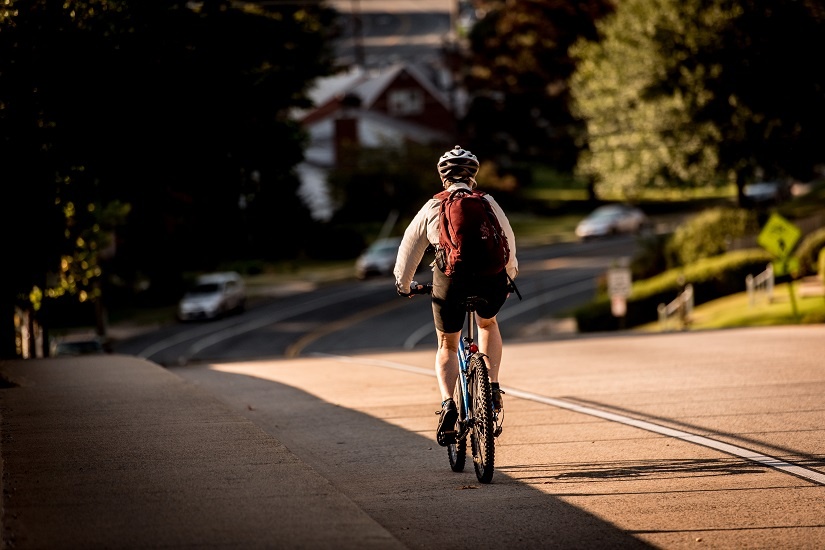 Bike & Walk to School Day (BWTSD) is the perfect opportunity to enjoy a fun and healthy commute to get to school. It's also a great way to promote active transportation to your APS employees and colleagues and to encourage them to take advantage of the many transportation options—and benefits—at their disposal throughout the school year.
Participation in the event will strengthen the bonds between colleagues, create new friendships, and reduce stress among staff. You can promote Bike & Walk to School Day to your colleagues with our downloadable flyer.
Bike to School Day Everyday
Even though BWTSD is a one-day event, it's a great way to highlight the benefits of active transportation to your staff. Not only does biking help them save on commuting costs, it also provides them with an opportunity to get their daily work out and a cheap way to improve their health.
Consider starting a biking or walking club for your staff to keep them engaged and interested in exploring alternative modes of transportation to work even after Bike & Walk to School Day ends.
Register. Ride. Rewards.
Register for BWTSD today to enter a giveaway for a $100 gift card to Staples and other fun swag items. This year, participants earn an extra giveaway entry for each referred colleague who registers for the event.
Photo Credit: Sam Kittner/Kittner.com for Arlington Transportation Partners