The Common Application is a stellar Arlington Transportation Partners (ATP) Champion that gives top priority to their employees' work-life balance. A combination of a pre-tax and direct benefits, teleworking, and flexible schedules are some eminent benefits that The Common Application offers its employees.
With the company located in 3003 Washington Boulevard, an ATP Champion at the property level, employees can also use the great amenities the building provides to its tenants such as secure bike parking, showers, and more. A combination of the well-rounded benefits offered by the company and the great building amenities makes commuting via transit and bike a desirable choice.
Tim Weber is a member of the Technology-Product Support Team at The Common Application. He rides his bike and Metrorail during his commute from Wiehle-Reston to Clarendon. Below he shares why he chooses transit over driving.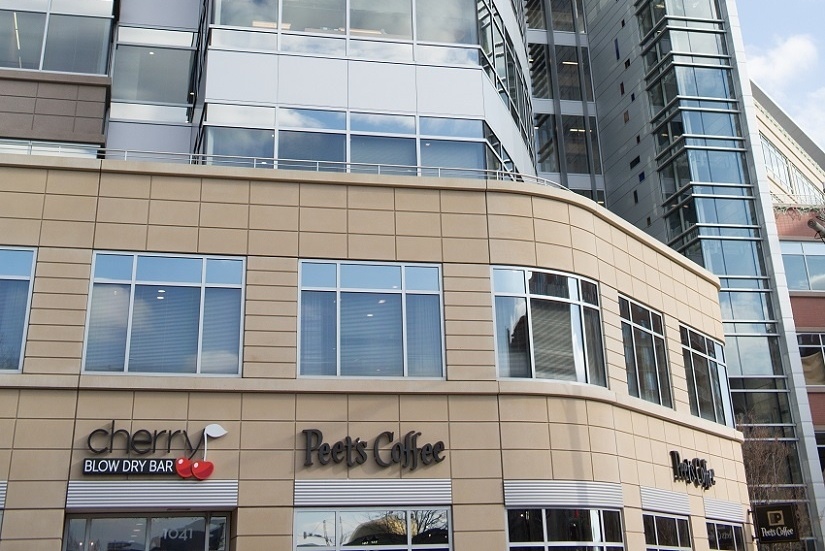 Tim's Multimodal Commute
Tim has been biking to Wiehle-Reston Metro Station since it opened in summer 2014. A short bike ride is perfect to overcome the first and last mile challenge that's often faced by commuters who are a bit removed from transit. Rain and cold weather do not hinder him from riding his bike to the station, while icy roads are the only reason Tim would not ride his bike.
Get your heart pumping and destress
Tim feels a short ride is just enough to add a little cardio to his morning and evening commutes. The combination of the bike and Metrorail ride helps him destress. He uses his time on Metro to catch up on email or Twitter, and even takes a few turns at Word with Friends, which results in a stress free and peaceful ride each way. By the time he gets to work, he's ready for the day ahead.
Save money on your commute
Going multimodal helps Tim stay active and save money. Tim uses his SmarTrip card and the $125 transit subsidy provided by The Common Application to help him cover his commuting costs. Not driving to work also helps him save money on gas and wear and tear on his car.
Help the environment
Choosing transit helps him in reducing his carbon footprint which benefits the environment and health for all. Less cars on the roads mean less pollution and congestion, resulting in cleaner air to breathe.
Enhance Your Commuter Benefits
Commuter benefits can help employees save money on their daily commute on public transit and vanpool. It also helps an employer save money on payroll taxes.
What type of benefits or providers should your organization choose? ATP can assist your organization by sharing information about the different benefits available and help you implement a program that works best for your company. Contact your ATP rep or email us for more information. You can also download the commuter benefits guide to get started.
Photo Credit: Reema Desai/ReemaDesai.com for Arlington Transportation Partners