As organizations in our region continue to envision what a phased return to the office will look like, how employees will commute plays an important role throughout the planning and execution process. Arlington's 2019 State of the Commute survey report shows that prior to COVID-19, 53% of employees' commutes to a business in Arlington County were made using a form of transportation other than driving alone. With so many employees who relied on transit, ridesharing, and other modes of transportation prior to the pandemic, how will commutes look when companies start to return to their worksites?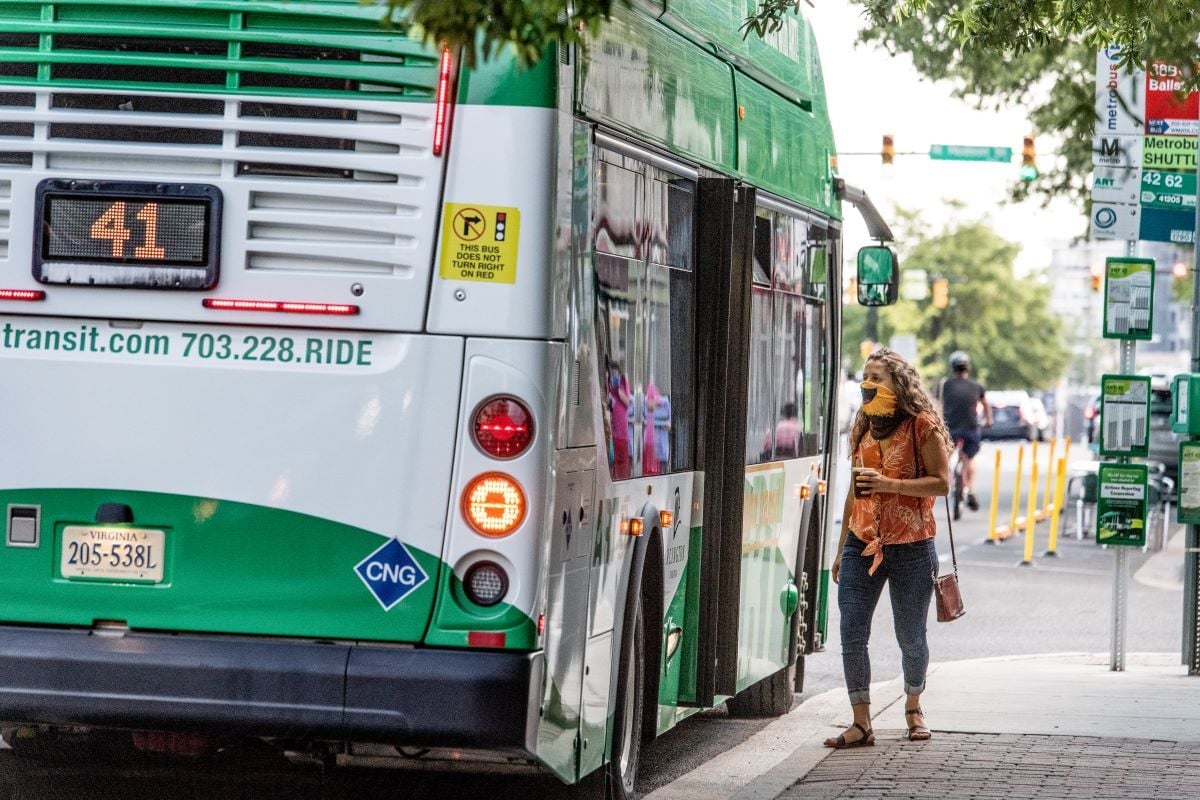 One recent IBM study indicates that nearly half of individuals who regularly used transit before the pandemic will decrease or stop transit usage. However, the same study also highlights that constraints on personal finances will greatly influence one in three individuals in their decision to purchase a vehicle. So while some employees may be less likely to utilize a bus or Metrorail, others experiencing financial hardship may need access to transit or other commuting options.
As such, understanding how employees will commute, evaluating your commuter programs and facilities, communicating opportunities with employees, and ensuring your company is prepared for a variety of scenarios should be incorporated in planning for the return to your office space.
Plan and Evaluate
As you begin to formulate plans for returning to the office, gathering feedback from employees is an essential step. If you're conducting surveys, incorporating a few questions regarding the commute will help you identify potential changes in ways that employees will travel to your office. In turn, this can help you evaluate your existing programs and amenities to ensure you're prepared.
Arlington Transportation Partners (ATP) can provide sample survey questions or create a survey that meets your needs and provide you with a full analysis and recommendations. These can be used to help you evaluate your parking facilities, bike amenities, and commuter programs to help you plan for likely scenarios as part of your return.
Communicate Policies and Resources
Ahead of transitioning to the office, companies should communicate with employees in multiple formats to share information and resources. As part of your organization's planning, policies may have been changed around schedules or telework, which managers will need to be trained on to best answer employee questions and execute consistently.
Employers should also consider sharing transportation information with employees ahead of returning to the office via email and/or through virtual events. This can help employees to decide on the best option for their needs and available resources or benefits that can support them. ATP can host customized trainings or events for managers or employees specific to your programs and policies. These custom events can also provide information on measures regional transportation providers are taking to help employees feel secure in traveling to the office.
Be Prepared
As the pandemic has taught many organizations, you can never be thoroughly prepared for every scenario. As the situation continues to change, it is important to have contingency plans should your organization need to return to remote work. Additionally, issues may arise related to an increased demand for parking or you may start to hear employee concerns regarding traffic and high toll rates. Developing a longstanding relationship with ATP can help you prepare for these scenarios and identify potential solutions before they create further challenges.
Is Your Organization Ready?
As you determine what returning to the office looks like for your company, ATP can work with you to identify areas where employee commutes should be considered within your plans. Whether you need to evaluate your existing benefits and amenities, want to share materials to communicate options with employees, or incorporate remote work into preparedness plans, our services can be customized to fit your organization's needs.
Our new checklist is a great place to start and identify areas where you may need support with your transition plans. Download the checklist and collaborate with us to resolve elements that need additional attention.
Photo Credit: Sam Kittner/Kittner.com for Arlington Transportation Partners