Despite the official start of summer still a little over a week away, the DC heat is back in full swing with 90 degree weather and that lovely humidity. Commuters who walk, bike or even take transit often get more exercise and physical activity than those who drive to work; however, the heat during the summer months can make it a little more challenging when choosing outfits to wear and dealing with the sweat factor. Most employees would rather not have to sit at work in sweaty clothes, much less work next to someone who could use a shower.
However, there are things that organizations and properties can do to make their employees feel more comfortable at work, while also encouraging active and healthy modes of transportation for their commute. This summer, consider implementing the amenities and programs listed below – your employees will be happier and more productive (and less smelly!) during the workday.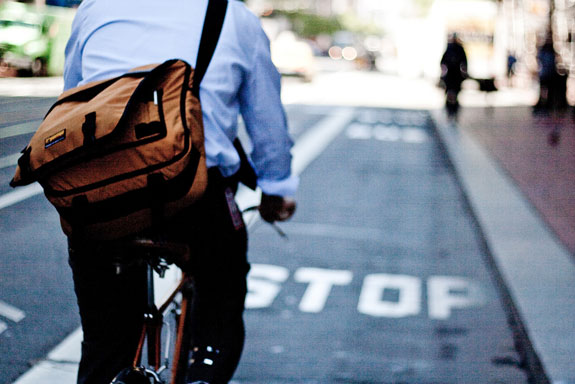 Flexible Work Schedules
Getting to work on time can be stressful, especially for those who want to bike or walk to work. By allowing employees to have flexible work hours, commuters can take their time on their way to work, and arrive at the office less sweaty and refreshed.
Provide Lockers or Storage Areas
During the hot summer months, many employees opt to bring a set of clothes to change into once they get to work. Office properties and their tenants can make things easier by setting aside a small area in the office to install lockers that employees can use to store clothes as well as towels and toiletries.
Install Shower Facilities for Active Commuters
For most employers, installing a shower in the office is contingent on the approval from the building's property management company. However, with many newer buildings already providing shower facilities, many building managers are eager to stay up to date with the competition and are willing to consider adding new amenities. If showers in the building are not feasible, employers can provide a discounted membership to a nearby gym so employees can access shower facilities before work.
Implement a Telework Policy
Employers can eliminate a work trip altogether by allowing employees to telework on certain days during the summer. This could be beneficial especially on Code Red days, when it may be unsafe to bike or walk outside and air quality can be affected. Employers can also stagger telework days for different departments, so everyone is not out of the office at the same time.
Keep your employees comfortable, active, and safe this summer! These are just some of the ways your property or company can improve the office environment as well as commuting for employees.
For questions or assistance on setting up any of the above programs or amenities, contact ATP today!
Photo Credit: Sam Kittner/Kittner.com for Arlington Transportation Partners