The idyllic scene of a young family living in a single-family home surrounded by a white picket fence has played out in the American subconscious for many decades. With the recent shift towards the re-urbanization of cities across the US, many are questioning whether having a family entails moving out of the city they love and call home.
For residents of major cities like San Francisco and Boston, many are asking where are all the children and is it possible to raise a family in a major city?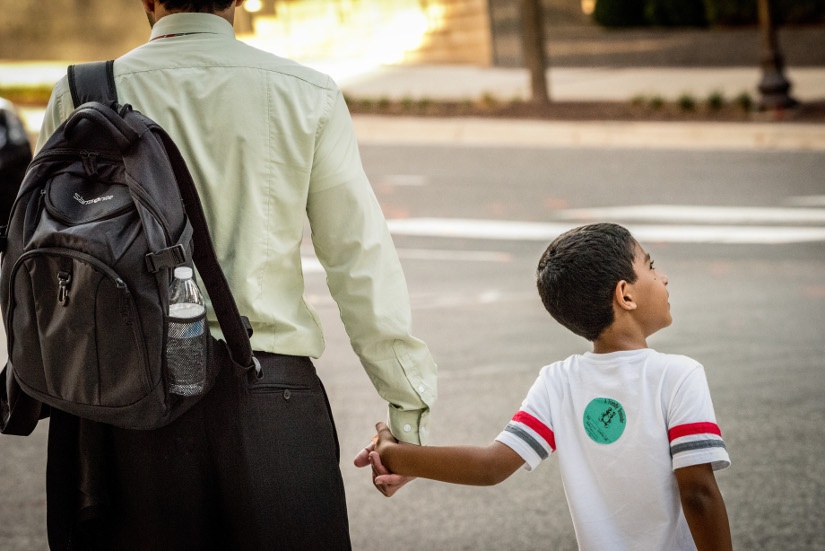 Think Small When Planning for Cities
Cities can indeed be livable places that foster active and lively communities of all ages, but there is a catch—we have to plan for them. Creating a city that is attractive for residents to stay throughout the various phases of their life hinges upon whether or not we create places that work for our most vulnerable residents, our children.
It is only with an understanding of what drives new families out of the city that we can tap into and create places that are indeed family-friendly. Families who flee the city often cite issues of safety, community, schools, and accessibility as main drivers for why they moved.
Think of the Children
Taking a note out of Jane Jacob's book, The Death and Life of Great American Cities, we must remember that "people make cities, and it is to them, not buildings that we must fit our plans."
Jacobs raised her children in New York City in the 1950s. She fought to protect the urban structure of the city in order to secure the livelihoods of her own kids. Along this journey, Jacobs' ideals clashed with urban planners like Robert Moses, particularly when she opposed the proposal to build a highway through Washington Square Park.
Moses is famously quoted as saying, "There is nobody against this plan—nobody but a bunch of mothers!" It is exactly this mentality that overtook many American cities that lacked visionaries like Jacobs. This resulted in the destruction of neighborhoods, as large swaths of cities were paved over with highways and families were replaced by cars.
Design Cities for the Young and Old
Today, new visionaries, organizations and cities have taken up the charge of creating cities for all people instead of solely mad men types and child-less millennials. In cities across the globe, movers and shakers are carrying out their visions.
The founder of the 8-80 cities movement, Gil Penalosa, believes that "we have to stop building cities as if everyone is 30 years old and athletic." Alternatively, this movement prescribes that if the public realm is great for an 8-year-old and an 80-year-old, then it will be great for all people.
Initiatives Around the World
In Vienna, they have taken the unique approach of taking gender into account in planning and public policy, or what they refer to as gender mainstreaming. This has had a huge effect across the city that empowers women and children by providing them with equal access in daily urban life. Families have different needs and requirements from city institutions and infrastructure. Vienna decided that if they wanted to truly create equal access to the city, they had to change their city planning and policy.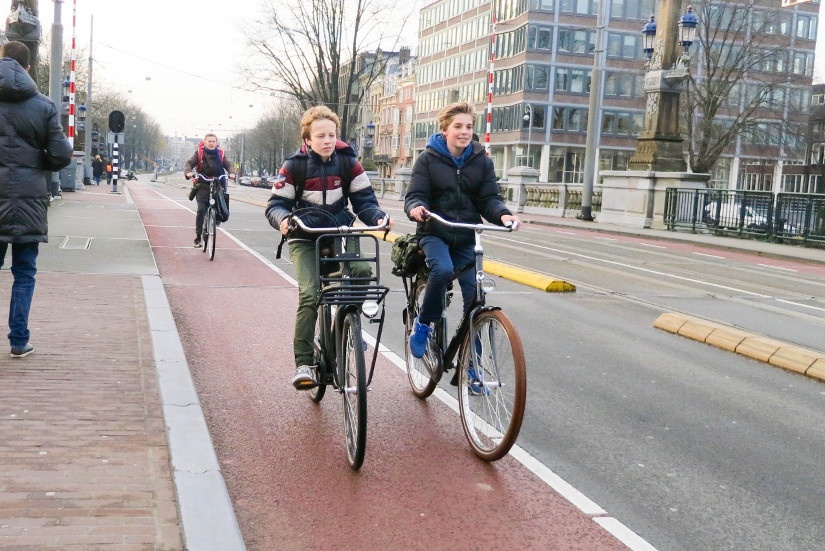 It is no coincidence that the Netherlands has the happiest children in the world according to UNICEF. For Dutch children, cities are places where they have access to nature and friends atop their bicycles. For them, cities offer a space where they experience freedom and independence, where roads and public spaces are designed and safe for them to use free of supervision.
Programs in Arlington
Circling back to our own home, Arlington, Virginia checks the boxes for safety, community, great schools, and ease to get around as an all-ages friendly city by being built upon the backbones of Smart Growth policy. Learn more about what makes Arlington a great place for families.
If you're interested in learning more about programs and initiatives that are great for families, sign up for updates from Arlington Transportation Partners.
Photo Credits: Sam Kittner/Kittner.com for Arlington Transportation Partners (ATP); Sheila McGraw for ATP