Champions 2016 is underway and we're excited that 77 Champions have already enrolled and are actively participating in the recognition program. Champions is officially in its fourth year, having started as a pilot program in 2013. Last year, we celebrated our most Champions to date with 241 active employers, multi-family residential communities, commercial properties and schools.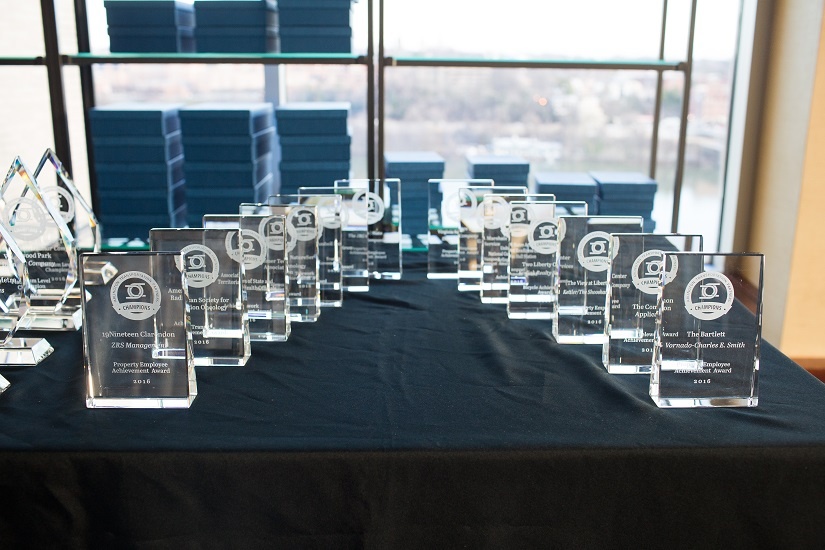 New Champions
For new participants, joining Champions is a chance to bring new benefits to your company and to be recognized for your company's effort to improve the County through sustainable transportation, better air quality and reduced traffic, and to also implement a balanced corporate culture. If you're skeptical about how transportation ties into an improved workforce or how transit benefits can save your company money, then you're definitely in the right place.
Stop reading and email or call us straight away. Seriously, 703.247.2417. Chat soon.
Returning Champions
For returning participants in the program, thank you! You make it easy for us to make transportation easy. In 2016, Champions was tweaked and improved; most notably, you may notice that we've upped the ante this year. Now that Champions is an established program, it's important to demonstrate the impact of the program year on year. While the number of participating companies has increased, it's equally important to ATP that we show a positive mode shift from single occupancy vehicles to alternative and more sustainable transportation. This mode shift is achievable through program implementation, including participation in Vanpool Connect or providing Capital Bikeshare corporate memberships for employees.
Across all programs, companies and properties will be tasked with setting mode shift goals and working to achieve established goals. ATP can easily help you set those goals based on information gathered from a recent transportation survey. Don't have access to a recent transportation survey? Fear not, ATP can help you there too. We are the experts in TDM after all and we're here to help you and your company.
In addition to setting and reaching mode shift objectives, properties and companies will be challenged to address parking concerns through various methods like parking cash out programs or reconsidering current parking subsidies.
With new challenges, there also comes an opportunity for a business or property to excel and earn an achievement award in a particular mode. Even if you already consider your company to be bike friendly or telework savvy, we'll help you take your program to the next level to further benefit employees and tenants. By implementing tangible programs that encourage employees, residents and tenants to try more sustainable transportation options, Champions will continue to directly benefit both the County and the County's businesses and properties.
For Champions who are eager to level up, I've worked with our Business Development Managers to identify three easy ways your company can level up this year in 2016.
Employer
Participate in/promote one upcoming ATP sponsored event like Bike to Work Day on May 20
Host a wellness, benefits or transportation event with ATP
Provide new SmarTrip cards for new employees
Multi-Family Residential
Distribute ATP Connect monthly newsletter
Provide free SmarTrip cards for residents ($10 card minimum)
Install real-time transportation display screens
Property & Development
Invite ATP to tenant roundtable meetings
Conduct a tenant transportation survey
Earn BFB designation
If you're ready to get started on your Champions journey in 2016, email or call (703.247.2417). We'd love to help you make a difference in Arlington County.
Photo Credit: Sam Kittner/Kittner.com for Arlington Transportation Partners