Traditionally this family friendly event has been a block party with transit information, music, and games but due to the pandemic we are hosting this year's event virtually. Arlington County residents can join us from the comfort of their homes, participate in our virtual family-friendly workshops, enjoy interactive activities, and receive giveaways from local businesses.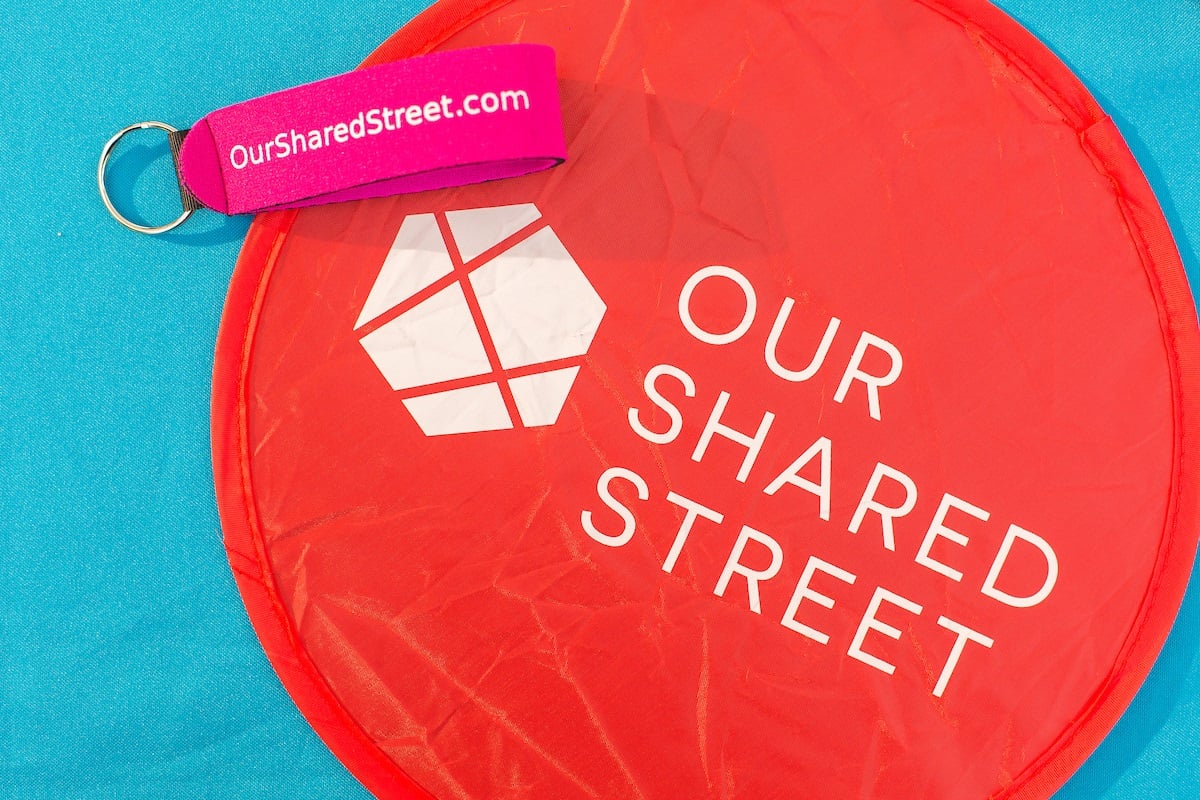 Whether you're commuting to work, running errands, or enjoying family time outdoors, remember to be safe and respectful to fellow commuters and share the streets with all modes.
Where? When? Why?
Since this event is virtual, you can attend from the comfort of your home.
Event date: October 13–15, 2020
During Our Shared Street, participants will learn about new transportation modes, where to purchase a SmartTrip or iRide card, receive giveaways, and more.
Our Shared Street 2020 Schedule:
October 13 Workshop: #ShareYourStreet, 5:00-6:00 P.M. Create your very own Arlington Street out of household materials while learning about modes of transportation available to you in Arlington County.
October 14 Workshop: Family Fun, 5:00 – 6:00 P.M. Bring your kids (ages 5+) to this free online workshop to learn how you can create your own street, and discover all the transportation options Arlington County has to offer its residents.
October 15: Our Shared Street Mobile Tour. All day event: Join ATP as we travel around the County and identify transportation options and learn how we can all share the streets regardless of our preferred mode of travel.
Sign up for Our Shared Street
Registration is open for OSS 2020. We look forward to seeing you there. If you are a local business and would like to partner with us or sponsor Our Shared Street please email us at solutions@transpartners.com.
Photo Credit: Reema Desai/ReemaDesai.com for Arlington Transportation Partners
Editor's Note: This blog was updated on September 17, 2020 with new information written by Fadi Seikaly.