We hope you have marked your calendars for Our Shared Street on October 13 – 15. This year our family-friendly workshop will be held virtually with a social challenge, online workshops, and a mobile tour. Learn about transit options available to you in Arlington County and how to use the modes safely and efficiently, in a fun and creative way with your family and friends.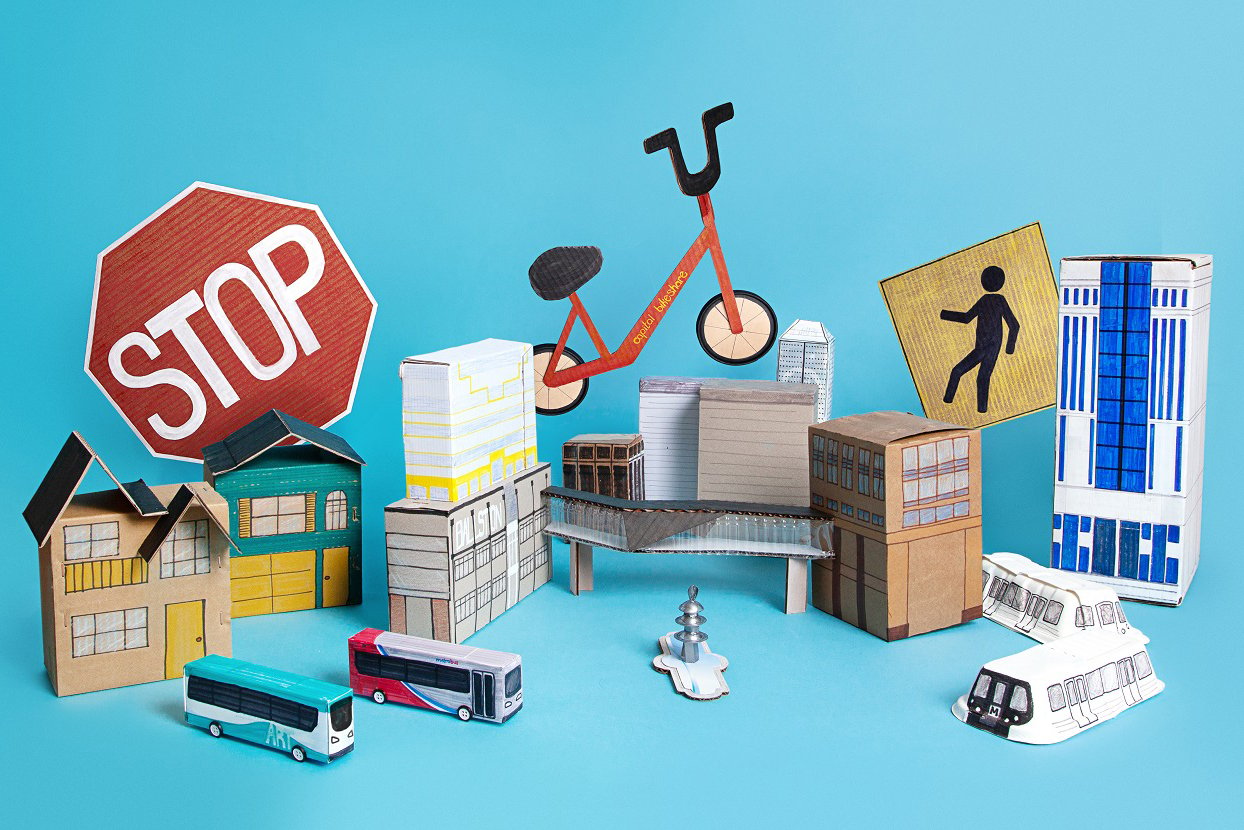 Thank you to all our partners for supporting Our Shared Street and providing our participants with fun giveaways. Here's a list of our partners:
Who to Expect:
Spin provides its riders with a dockless e-scooter rental options to get you around.
A privately owned and operated bike shop dedicated to providing personal service and top quality cycling products.
Purchase your transit tickets and passes online and have them delivered to your doorstep.
The leading property development firm that owns, develops, and operates a dynamic portfolio of high-growth mixed-use properties in and around Washington, DC.
Orange Theory Fitness Ballston
A total body group workout that combines science, coaching, and technology to guarantee maximum results from the inside out.
A luxury consignment boutique and your one stop shop for the best in luxury and designer women's clothing and accessories.
The Rosslyn BID provides services to enhance, grow, and maintain the neighborhood through a public/private partnership with Arlington County.
Educates youth, promotes bicycling, and builds communities. They are a great resource for people who bike in Arlington. They will be offering free bike safety checks, and you can learn more about their youth and community programs.
Sign Up and Share
As new partners join us, we will continue to add more partners and update this blog. If your business would like to partner with us please email us at solutions@transpartners.com
Register and share the information about our workshops and mobile tour with friends and coworkers. Together we can continue to make transit friendly Arlington a great place to live, work, and play.