Cities around the world began hosting informal Car Free Days during the 1970s oil embargo, in response to rising oil prices. The movement picked up steam in the early 2000s, with global advocates encouraging people to try sustainable and active transportation options that reduce reliance and costs associated with driving cars.
International Car Free Day has been celebrated by over 100 million people in 1,500 cities around the world. Have you ever wondered what your neighborhood would look like without traffic?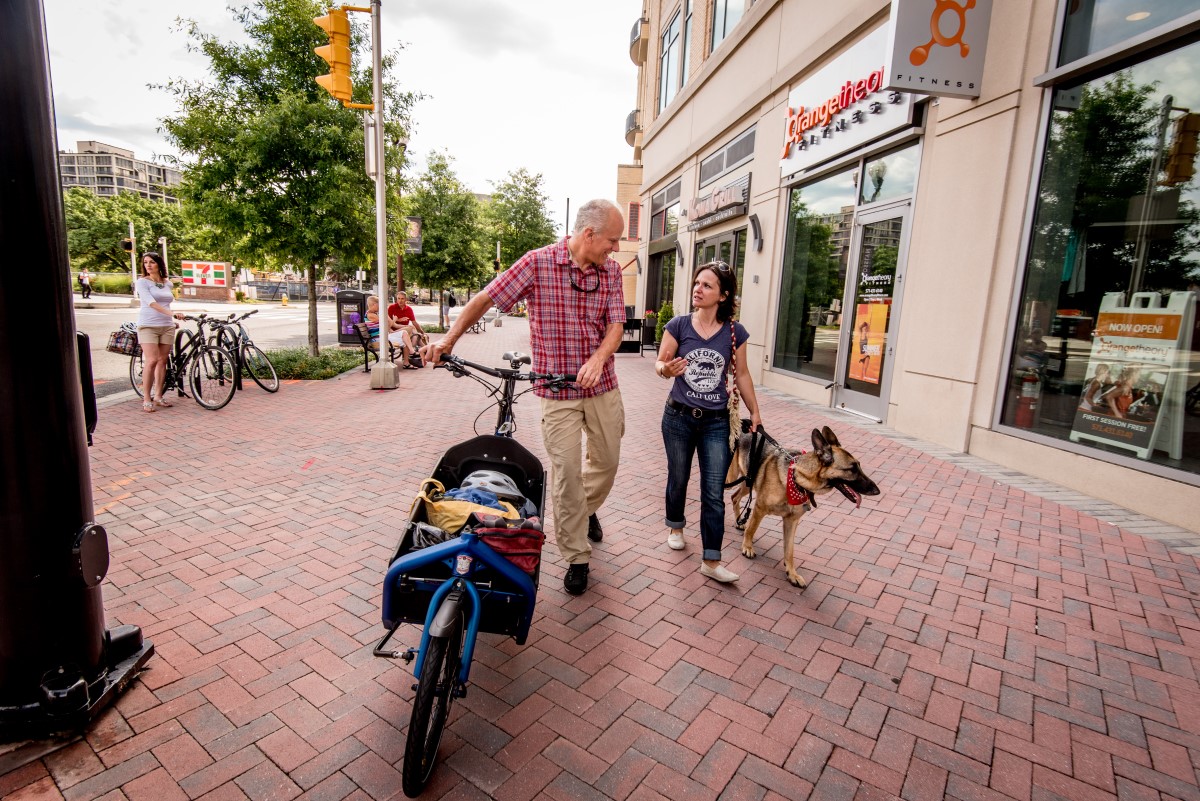 Commit to Your Mode
Commuter Connections is offering plenty of Car Free Day perks for those sign the pledge. This year, you can commit to being car-lite or car-free on Saturday, September 21 through Monday, September 23. Everyone who takes the pledge will receive a $30.00 gift card to use at local businesses through the Nift Gift app and be entered to win prizes.
Car Free Day is a great opportunity for businesses to promote sustainability by encouraging employees and tenants to explore the wealth of local transit options in Arlington. Display the in your office, residential or commercial property as a reminder and tell your colleagues, friends, and family.
Try Transit Week
There are so many transportation options available in Northern Virginia for your commute or to explore the local restaurants, entertainment, shopping, and sightseeing. Virginia Department of Rail and Public Transportation (DRPT) is challenging residents and commuters to try a new transportation option during the third week of September. Sign the pledge to be entered to win a year of free transit service, a pair of round-trip Amtrak tickets, and more local prizes.
Promote Car Free Day to Your Employees
Arlington Transportation Partners has several suggestions for how you can promote sustainable transportation at your residential property or office building. Challenge your colleagues and tenants to try a new commuting mode this September by posting our
in your office building, which suggests easy ways to add transit to your daily routine.
If you would like to share more information about Car Free Day and Try Transit Week with your employees or tenants, contact us for more downloadable resources.
Photo Credit: Sam Kittner/Kittner.com for Arlington Transportation Partners