According to Forbes, more people own and are looking to buy electric vehicles (EV). To meet this demand and to stay competitive, more commercial and residential managers are installing EV charging stations and showing tenants their commitment to the environment.
Arlington Transportation Partners (ATP) spoke with Mario Sancho, a Resident Manager at Dittmar Company, to shed light on his experience after his property recently installed EV charging stations.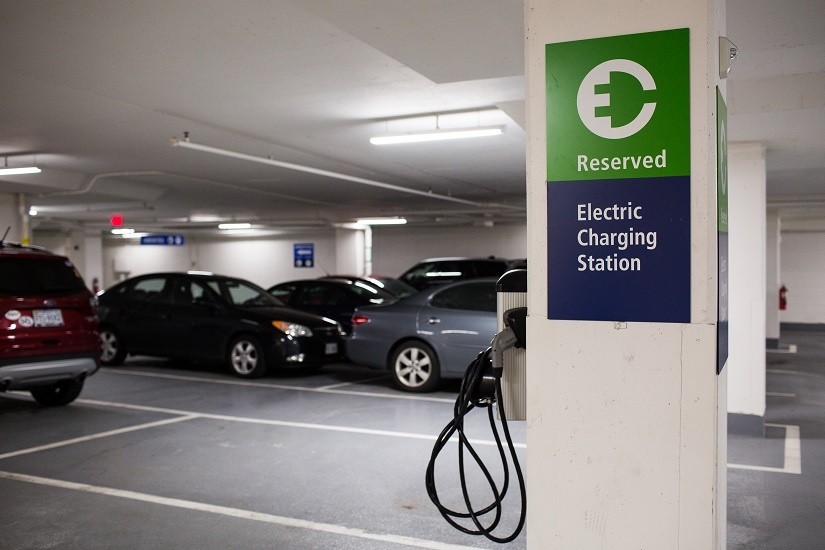 Why Did You Want EV Charging Stations at Your Property?
We were getting requests from in-house residents, along with inquiries from prospects. After researching the market, we found that most newly constructed buildings in the area were providing charging stations at their properties.
According to market analysis, US sales of EVs have grown an average of 32% annually from 2012-2017. With the obvious demand for this eco-friendly energy source, we wanted to stay ahead of the market to appeal to the masses and retain residents. We want to provide a seamless living experience where there is no need to drive off-site to recharge your vehicle.
Can You Explain the Installation Process?
We surveyed the different EV charging stations in the area to get an idea of the functionality. We also contacted local residential and commercial management companies to get feedback on the benefits of EV charging and a general sense of how often it was being used by their clientele.
Then, we researched several suppliers and went with the company that has the easiest interface at the best price point. Once the units were purchased, it took about two weeks for delivery.
Our electrical department was able to install the units within two business days. Immediately following the installation, the units were ready for use. From idea to installation, it took about two months in total.
How Do You Manage the Demand for Stations and the Electricity Used?
Residents provide their email address to management if they want to use the EV chargers. Once that information is entered into an online management system, the resident will receive a link to register and enter their payment method.
After that, management is no longer involved. Residents initiate the charging process through an app which will direct them to a specific charging station. All they need to do is plug it in and they'll receive a notification once the battery is charged to their preferred level.
This is all on a first-come, first-serve basis at an hourly rate of $1.00. Any revenue generated is solely used to pay electricity and maintenance costs.
Have You Received Any Feedback?
We received positive feedback from residents. They are very excited to see an eco-friendly and progressive amenity at Courtland Towers. Since the installation of the units about five months ago, we haven't had any issues whatsoever.
Do You Recommend Them to Other Managers?
I would highly recommend having at least one charging station at each property and increasing stations based on demand. It's only a matter of time before this will become a site plans requirement and any buildings that don't jump on board soon will, in no doubt, lose some appeal from prospects.
Final Words of Advice
Jump on board now and start off with one EV charger. They run anywhere from $2,500 to $3,500 depending on the manufacturer and quantity of units, and the hourly fees will take care of the electricity costs. Promote the charging stations as an amenity for residents with a minimal charge.
The backend system is very user-friendly with regards to adding residents/customers and viewing usage reports. It's a win-win for everyone involved and a significant step to reducing emissions from gas powered vehicles.
Start Now
Installing EV charging stations at your property can be a great way to attract and retain tenants who are increasingly opting to buy electric vehicles. If you are interested in installing EV charging stations at your property and have questions about County requirements involved in the process, contact ATP. We'll answer your questions and help you start installing EV charging stations.
Photo Credit: Reema Desai/ReemaDesai.com for Arlington Transportation Partners