Owned by Jamestown and managed by Jamestown Urban Management, Ballston Exchange is situated in a prime location just one block from the Ballston Metro Station. New Silver Level Champion in 2016, management at the two properties has shown commitment and enthusiasm for sustainable transportation programs even with upcoming office vacancy from the National Science Foundation.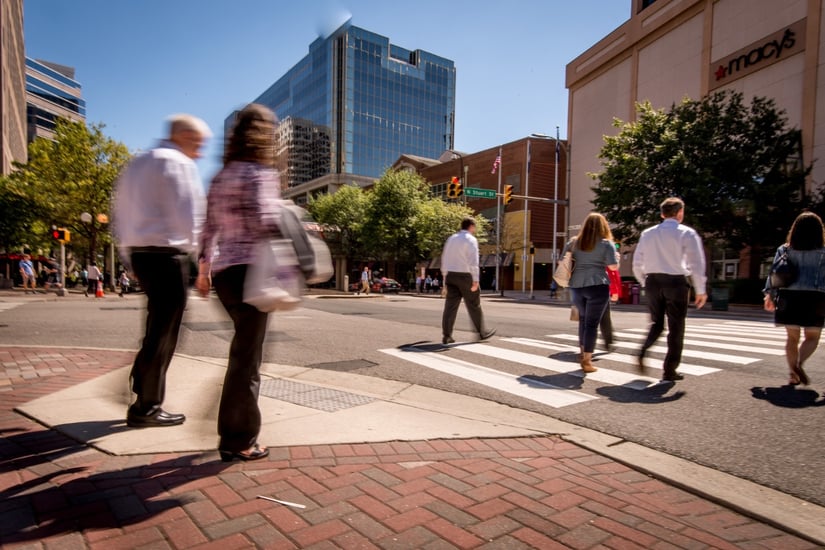 Nearby Transportation Options & Solutions
While more significant investments and physical upgrades at the buildings will be implemented in the coming years, management has been active in promoting the nearby transportation options and ATP's services to their tenants. Particularly during the SafeTrack program, the property sent out frequent communications about affected Metro lines, organized a tenant roundtable to highlight commute alternatives, and highlighted specific travel options such as Capital Bikeshare and vanpooling.
As leasing for newly vacant spaces ramps up at Ballston Exchange, management anticipates promoting current transportation amenities such as bike parking and showers as well as extending ATP as a resource to new tenants to assist with relocations and staff commute changes.
Champions for Properties
Congratulations to Ballston Exchange! No matter what level Champion you are, you can still be dedicated to providing tenants an additional level of service and information without a significant time or money investment. If you're interested in joining Champions, connect with Arlington Transportation Partners.
Photo Credit: Sam Kittner/Kittner.com for Arlington Transportation Partners