Champions 2020 was unlike any other year. But despite everything that kept us apart, there is so much more that holds us together. Arlington Transportation Partners (ATP) hosted a virtual celebration of 188 businesses, commercial and residential properties, schools, and hotels that promoted sustainable transportation in Arlington county. We thank the employers who rapidly expanded telework programs to allow employees to work safely from home, as well as the residential and commercial properties that found new and innovative ways to support residents and tenants while keeping our community safe.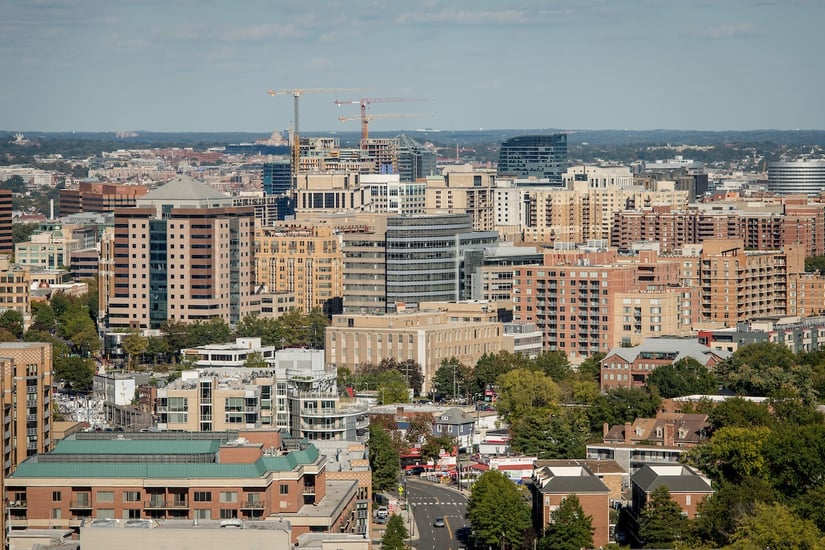 Highlights from the Virtual Banquet
The Champions banquet kicked off with two panel discussions with a variety of local experts.
What the pandemic taught us about working from home
ATP's Marie Cox moderated a discussion about the impact of widespread telework and key insights from business leaders and multi-family residential properties. The panel featured Mike Jacobson, Senior Vice President at Public Broadcasting Services (PBS); Sarah Malone, Regional Vice President of Operations at Bozzuto; and Carole Mitchell, Senior Manager of Program Support Services at Common App. Watch the recording and discover insights on how to make work from home successful for you too.
Building Arlington's future
ATP's Sheila McGraw moderated a conversation about exciting industry developments and predictions for Arlington's rapid recovery and growth in a post-pandemic world. The panel featured Robert H. Mandle, Deputy Executive Director of the National Landing BID; Emily Cassell, Director of Arlington Convention and Visitors Services; and Marian Marquez, Director of Business Development at Arlington Economic Development. Watch the recording for an insider's look on Arlington's future.
Several members of the Arlington County board and Arlington County's Department of Environmental Services highlighted the role of Champions in the county's vision for a thriving sustainable community. In 2020, Arlington County successfully expanded the Capital Bikeshare system, kept Commuter Stores open to provide valuable services, and modified transit operations to protect riders and transit employees.
Arlington County board member, Matt de Ferranti, congratulated the Champions on their achievements and thanked ATP staff for continuing to support the community through these difficult times. Download the 2020 Champions Banquet Program to learn more about the speakers.
Thank You to Our Sponsors
We couldn't have held the Champions Banquet without the help of our sponsors.

Looking Forward to a Brighter 2021
The Champions Banquet featured a keynote presentation from John Trybus of Georgetown University, with a spirited presentation on "Creating Impact through Story and Stories through Impact". The story of Champions in 2020 is one of resilience, empathy, and commitment to Arlington's future, and we look forward to continuing to provide Arlington employers, commercial properties, multi-family residential buildings, schools, and hotels with flexible and innovative sustainable transportation programs.
Is your organization ready to start its transportation journey? Champions is now open and accepting applications for 2021.
Photo Credit: Sam Kittner/Kittner.com for Arlington Transportation Partners