As someone who works professionally trying to encourage others to use public transportation and other forms of alternative mobility, I'm hesitant to make this statement, but: A growing part of me wants to own a car.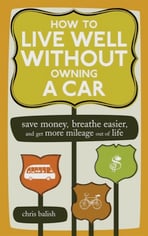 I moved to the DC area nearly 3 years ago, and left my car behind in Iowa. I've been car free ever since, a lifestyle which I found surprisingly easy to adapt to. I've relied, and thrived, for the past 3 years on a combination of Metro, buses,
Capital Bikeshare
, my own two feet, a pair of bikes (bike #1 was stolen) and a
Zipcar
membership.
Recently, however, the desire to have my own car has been emerging. The thought is creeping into my head more frequently than it used to. But why? My commute is not the problem – I'm 35 minutes from my office via Metro, and 20 minutes on a bike, with a dose of fresh air and exercise every morning. I have no desire to trade that up for the opportunity to drive through Georgetown during rush hour.
I'm also fortunate to live in one of the most walkable neighborhoods of Washington, DC (Walkscore 97!), a location I chose specifically to accommodate a car-free lifestyle. Nearly everything I need is within a 10 minute walk – groceries, dry cleaning, banks, entertainment, etc.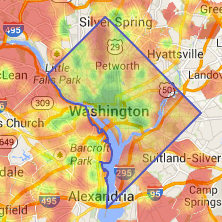 Why, then, the growing desire to own a car? Wedding season. 2013 so far has provided my girlfriend and I with consecutive weekends of travel on multiple occasions. Each trip requires the use of a rental car. But, it's not the cost associated with renting a car that gnaws at my psyche – it's the logistics. For us, renting a car is a multi-step process that sees us taking the Metro to pick the car up, driving home to pack and then embarking on our journey, and repeating the process in reverse order upon our return. The process is cumbersome, and regularly turns a 3 hour road-trip into a 5 hour road-trip.
How much easier would this weekend trips be if our own car was waiting for us a few steps away from our front door? What if we could wake up on a Saturday with no plans, and spontaneously decide to go hiking in Shenandoah National Park? These are the things owning a car would allow, and they have my attention.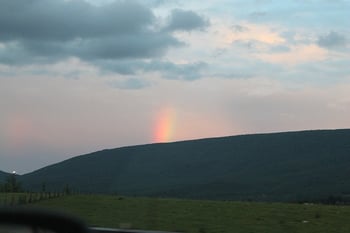 Despite that let me tell you why I'm not going to buy a car. A car at this point, once payments, insurance and parking are factored in, would cost me at least $500/month. That's $6,000/year, conservatively. In 2012, I calculated that we spent a total of $2,000 on Zipcar use and rental cars. So, is the convenience of having a car for weekend getaways and events worth $4,000.00 per year? To me, it is not.
Sure, the car-free lifestyle at times requires high levels of patience, planning ahead and strategic thinking. But, that's actually part of the fun. When we rent a car, we make sure we take advantage of every minute. Drive to a wedding? Check. Stock up at Target? Check. Visit Dairy Queen because there are NONE in the District? Check. The trade off here is that we sacrifice some spontaneity and flexibility. In the end, though, buying a car would end up costing us more than the benefits we would get in return. And so, car-free we shall remain.