Arlington Transportation Partners' (ATP) first ever Our Shared Street Pop-Up brought local businesses and residents together in a fun way that connected everyone with transportation services on the spot. We hosted over 300 people at Arlington Mill Community Center with games, food and giveaways galore. Here's some of the highlights from the day.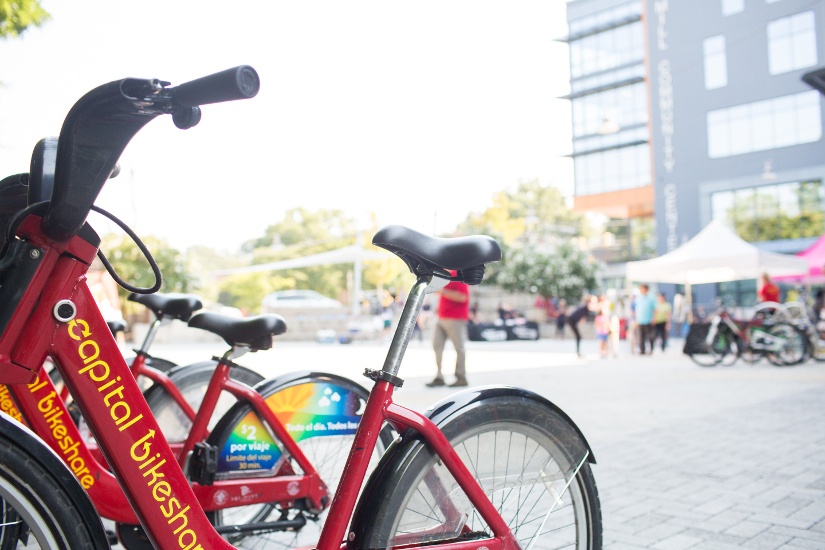 Back to School
With the start of school right around the corner and iRide cards now available for students ages six and up, we brought the Mobile Commuter Store along and registered 56 students for new iRide cards, helping children who aren't currently served by a school bus ride ART to get to class.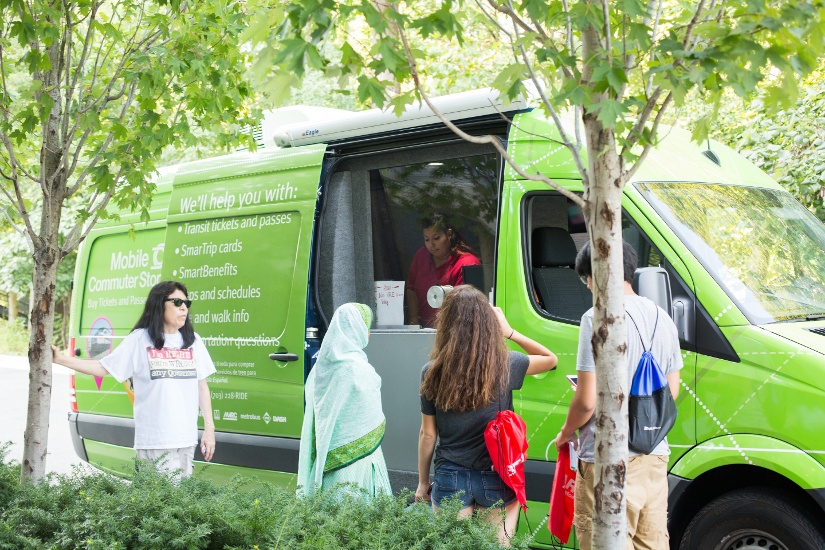 Adults and children alike could play to win giveaways and school supplies, like notebooks or backpacks. Twenty-five children walked away with cool new backpacks just in time for their first day.
Wheels Are Turning
With 50% off Capital Bikeshare memberships, those big red bikes became a lot more attractive. We even heard a story of a family who had never biked before trying out the service right there. BikeArlington and WalkArlington also received valuable feedback from the community for the County's Bike Plan Update.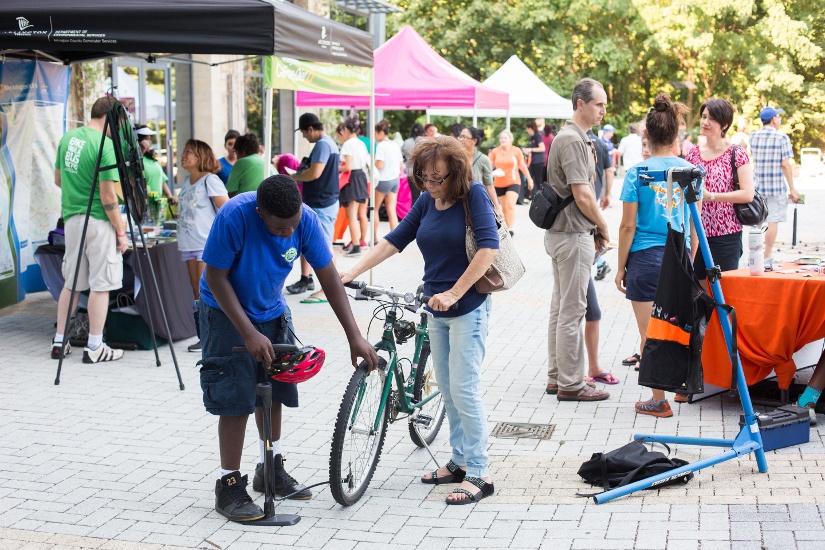 Phoenix Bikes tuned up bicycles for those who rode to the event on two wheels and shared information about their upcoming Youth Bike Summit and CycleBar dished out some free week passes for their local indoor cycling studio and brought a bike for people to try.
Playing Games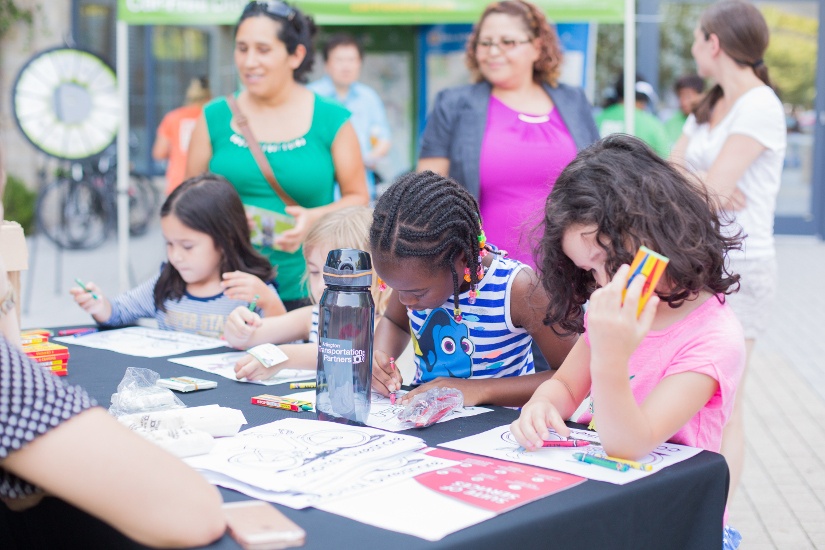 After grabbing some event information from Columbia Pike Revitalization Organization (CPRO) or talking transit with ART and Car-Free Diet, families could enjoy a bite to eat from Lost Dog Café and dessert from Sugar Shack while spending quality time together in the community. Oversized games, including Connect Four, Jenga and Tic Tac Toe were a hit, but beach balls provided by our friends at Lyft stole the show, covering the plaza in pink. Adults and families could wind down the evening and relax with a bit of yoga from Eat Yoga Drink before heading home for the night.
Thank You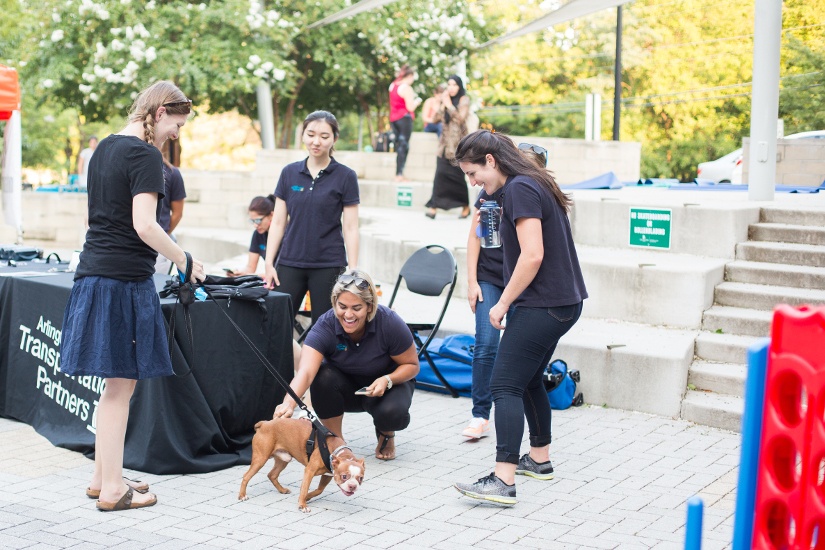 Events like this wouldn't be possible without the help of our partners and participants. Thank you for joining us at Our Shared Street Pop-Up and we hope to see you again soon! A special shout out to Arlington Mill Residences for helping us develop the idea for this event, Arlington Mill Community Center for donating the space and The Springs Apartments for their generous food donation.
What's Next
Whether you scored some sweet discounts from Sugar Shack, Lost Dog Café or CycleBar or you want to visit CPRO or Phoenix Bikes to get more involved in the community, we can help you get there! Download our Quick Glance to see all of your transportation options for getting around Columbia Pike.
Also be sure to check out Arlington County's official press release on the event.
Photo Credit: Reema Desai/ReemaDesai.com for Arlington Transportation Partners