With dynamic tolls in effect inside the beltway along I-66, ridesharing is a great way to travel fast, save money, and avoid the tolls. Commuters can take advantage of many rideshare options. Neighbors can band together to form a carpool or individuals can join a vanpool, while the more adventurous can try their hand at slugging. On-demand services such as uberPool and Lyft Line are also available for passengers who need options on-the-go.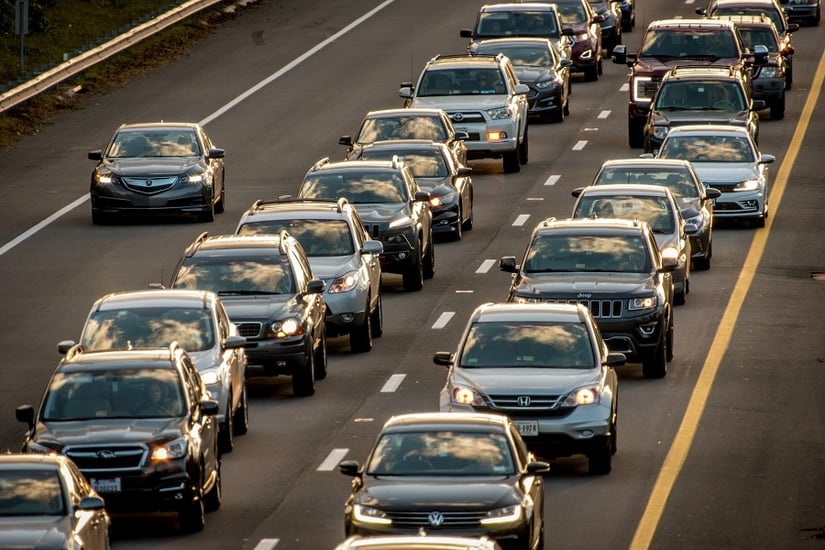 Know Your Rides
There is no shortage of transit options to travel to Arlington County and the surrounding areas, but if you're seeking a fast (and free) commute, rideshare may be the best option. Rideshare is a term used to describe several modes of transportation including vanpool, carpool, slugging, and services like uberPOOL or Lyft Line. However, there are some differences between each mode. Explore options below and find out which works best for you.
Carpool
Carpooling is one of the most common and convenient forms of ridesharing, usually involving two or more commuters (including the driver). Often more casual than other commute options, drivers can use their own vehicle and often work out an informal arrangement with other riders to divide up costs such as gas and parking. Carpools can use the I-66 Express Lanes, as well as the 495 and 95 Express HOT lanes if there are three or more people in the vehicle–remember to use the E-ZPass Flex to drive in the lanes for free. While carpools cannot use a transit benefit to cover commuting costs, new riders can take advantage of Commuter Connections' Pool Rewards program to earn money for switching from driving alone.
Slugging
A form of carpooling, slugging is another way for people to get to and from work quickly and efficiently. Slugging gives both riders and drivers a flexible option without committing to a set commute schedule. Drivers pick up riders at certain points such as Park and Ride lots so they can access the HOV lanes while riders get a free ride to work for providing HOV access to the driver. Check out slug-lines.com to see more details about how slugging works, slug line stops and even slugging "etiquette."
Vanpool
For commuters that live 15 or more miles from work and have a consistent work schedule, vanpooling is a great opportunity for employees heading to the same or nearby locations. Vans typically hold five to 15 passengers including a driver and are often organized through a third party company such as Enterprise Rideshare. Vanpool commuters are able to use their transit benefit to cover their monthly costs, up to $260.
Participating riders can earn referral bonuses and giveaways. If you're interested in learning more about Vanpool Connect, visit JoinAVanpool.com. One of our business development managers will reach out to you within one business day with additional information.
uberPOOL and Lyft Line
In addition to their normal ridehailing services, Uber and Lyft also offer rideshare options, called uberPOOLand Lyft Line, respectively. These offerings allow riders to select the option in the smartphone app to share their trip with another rider. The app pairs riders who may be traveling along the same route or to a similar destination. It's also more affordable than regular Uber or Lyft rides, plus you don't have to worry about parking or the hassle of your own car. These services are great for shorter trips and offer more flexibility with a one-way ride.
Choose Your Ride
Rideshare offers a great opportunity for commuters to experiment with different traveling options. It also helps save money and avoid tolls on the I-66 Express Lanes. Download the rideshare flyer to better understand what the options have in common, and then choose what works best for your commute. If you're an employer or a commercial property with parking concerns, download and share this flyer to help start a conversation about commuting options that will positively impact your parking garage.
Editor's Note: This blog was first published in June 2016 and has been republished with updated information written by Fadi Seikaly .
Photo Credit: Sam Kittner/Kittner.com