It may be winter, but the cold air hasn't slowed the increase in e-scooters and e-bikes making their way into Arlington County. In fact, three new companies are expected to launch in the County by the end of February. Whether you're a seasoned e-rider or you're still doing your research, check out some major differences to help you feel prepared to ride.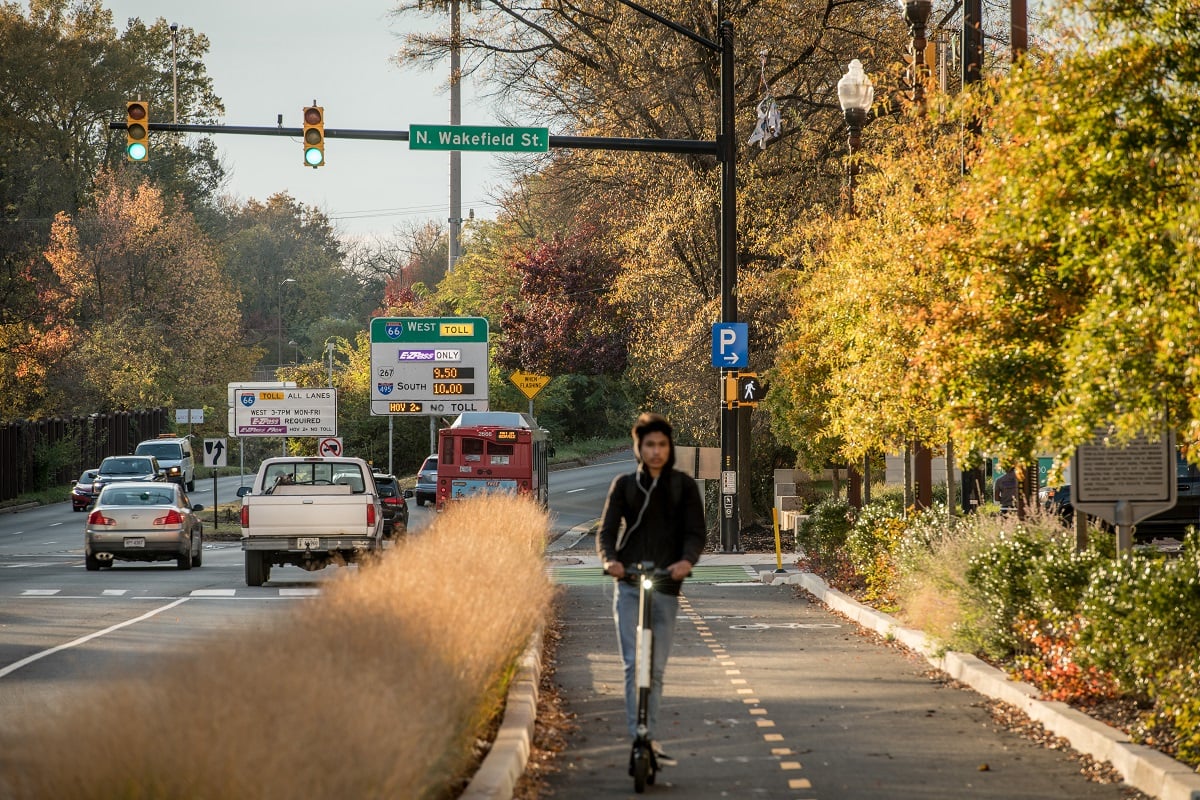 Speed
Speed varies between company and device, but typically e-scooter riders can expect maximum speeds of 15 mph and e-bike riders can expect maximum speeds ranging from 15-20 mph. Of course, speed is relative if you're zooming down a hill and gravity does its part; however, on level ground these are the maximum speeds reported by the companies.
Restrictions in Arlington
It is important to note that Arlington requested all dockless e-scooter operators reduce maximum speeds to 10 mph, citing safety concerns. Most companies with e-scooters in Arlington have complied to this request, but there may be a few outstanding e-scooters still operating above 10 mph.
If you are riding an e-scooter, take care to notice your surroundings and the speed of other commuters. Practice good road etiquette and respect all modes.
Visibility
Outside of understanding how fast you're going compared to other modes, visibility is the single most important difference between e-scooters and bikes (standard or electric). On a bike, you are more visible for two reasons:
Your full body is higher off the ground
Your body + the bike creates a larger side profile
During lower visibility, these factors greatly impact what it means to be a PAL (predictable, alert, and lawful).
When riding an e-scooter, visibility can be greatly reduced due to overall size, but also because reflectors and safety lights sit lower to the ground. As a rider, that may not be a concern as you weave through traffic, but from a driver's perspective it plays a huge role in safety. Placing reflective gear or lights in line of sight will help others see you more quickly.
Mode familiarity
Visibility for e-scooters is likely growing in the region as popularity and use increases. However, we'd be remiss to mention that bike visibility is directly related to familiarity by other modes. Whether you're driving or walking, seeing a bike isn't unusual and in the area it is almost expected—e-scooters less so.
This will certainly change over time as e-scooters move from disruptive to normal, but during early adoption phases, it's important to recognize why some commuters may be e-scooter blind.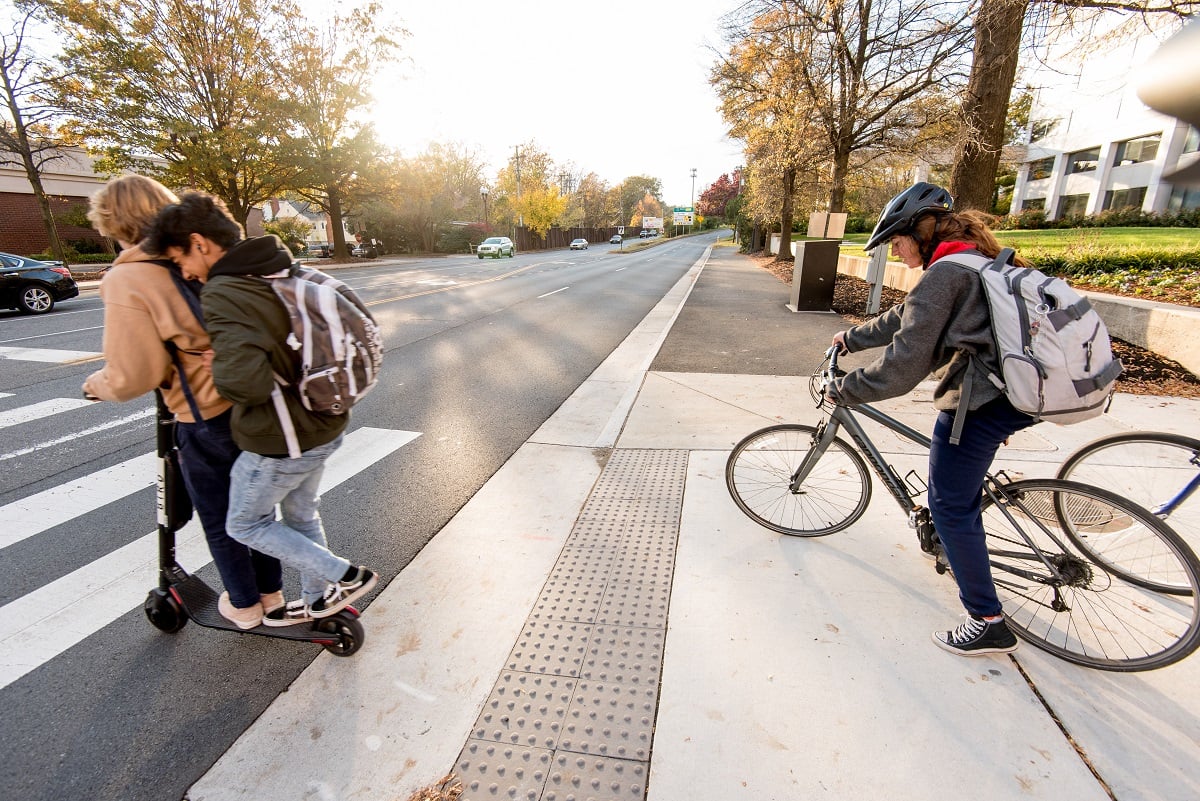 Sidewalks & Trails
One of the major differences for e-bikes and e-scooters, especially between Arlington and Washington, DC, is where you can ride. Both electric assist devices are not allowed on the trails; however, the rules are different for sidewalks in Arlington.
While an e-bike may use the sidewalk, an e-scooter cannot. The only places e-bikes and e-scooters are both allowed to operate are in a bike lane or in a lane of travel (i.e., the road).
Parking Tips & FAQs
Discover the best place to park a dockless device or download frequently asked questions for e-scooters and e-bikes on RideDockless.com. Information for the pilot and updates to rules are added frequently so you can stay up-to-date and share what you learn with your company.
Photo Credit: Sam Kittner/Kittner.com for Arlington Transportation Partners