For the many Arlington employees who live outside of the County, driving may be the best commuting option, as public transit, biking and walking may not be the shortest or easiest way to ride to work. However, carpooling (or ridesharing) with neighbors or coworkers is a great alternative to driving alone and can be beneficial to both workers and their employers.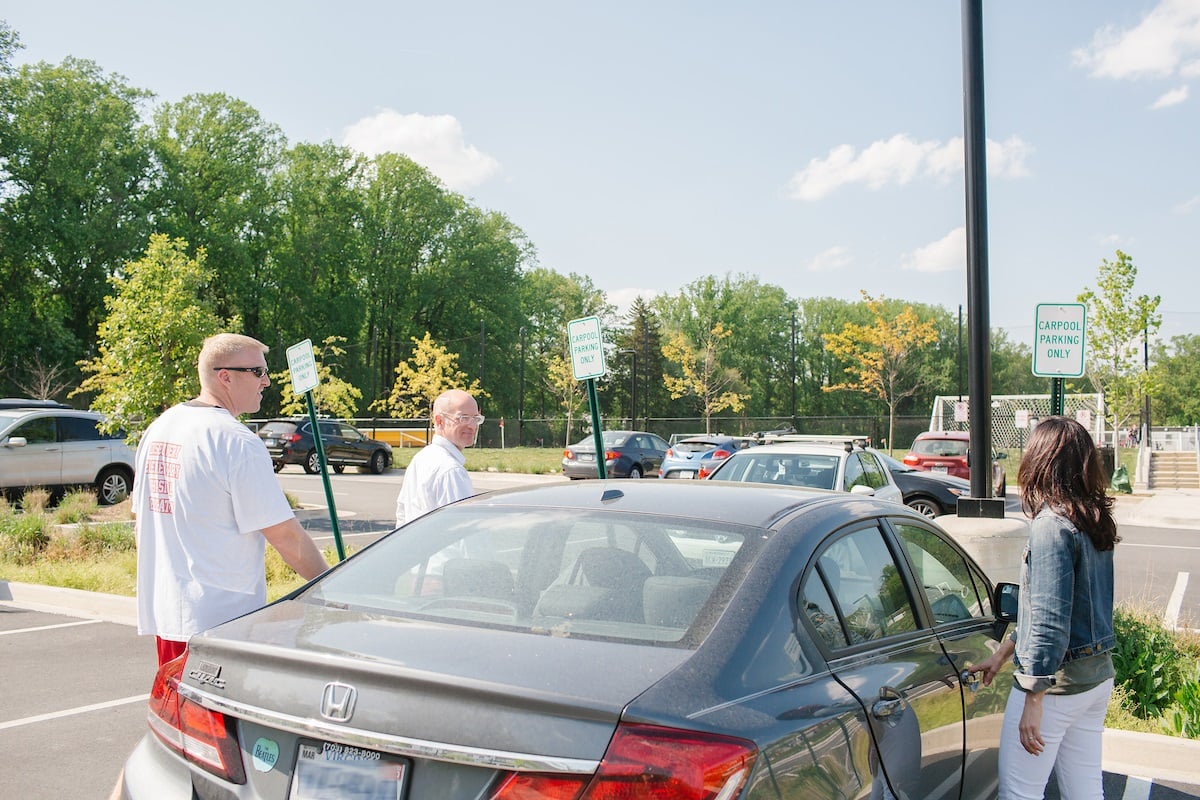 Consider All the Benefits
There are several benefits to ridesharing that can have a positive impact on your wallet, your mental health, and your work productivity. In addition, there are various initiatives that employers can implement to promote carpooling and help employees improve their commutes.
Find your best reason to carpool
Save money by splitting the costs of driving to work such as gas and parking
Reduce the wear and tear on personal vehicles, therefore saving money on maintenance and other costs
Save time when riding with others by taking advantage of the many HOV and HOT lanes throughout the region. These lanes allow carpoolers to bypass traffic
Improve mental health as well as work productivity. Avoiding traffic during the commute reduces stress, which leads to more productivity and improves your company's bottom line.
Have peace of mind with Guaranteed Ride Home. This region-wide program gives those who share the ride, walk, bike or ride transit at least twice a week up to four free rides home a year for unscheduled overtime or personal emergencies
Promote ridesharing at the office
Offer preferential parking spots or reduced/free parking fees for carpools to entice employees while also reducing the number of parking spots needed on a daily basis
Employers can provide an incentive to carpoolers
Promote programs such as 'Pool Rewards' through Commuter Connections, which offers a financial reward to eligible commuters
Companies can also facilitate carpool formation through office events or intranet websites, so employees can see if there are other people who live near them
Share the Ride to Carpool Success
Sold on carpooling but need some pointers on how to create a plan that works for you? Let ATP help! We can assist on everything from how to establish carpool incentives and benefit programs, to promoting it to your employees. We can share the ride on your journey to a successful ridesharing program. Pun intended.


Photo Credit: Reema Desai/ReemaDesai.com for Arlington Transportation Partners