Since September, Schools Champions have created carpool parking, shared transportation information, tried different modes, and discovered what it means to be Champions. January marks the mid-year point for Schools Champions. While Employer, Commercial, and Residential Champions have completed their programmatic year, APS has until mid-May to achieve their goals and move up levels.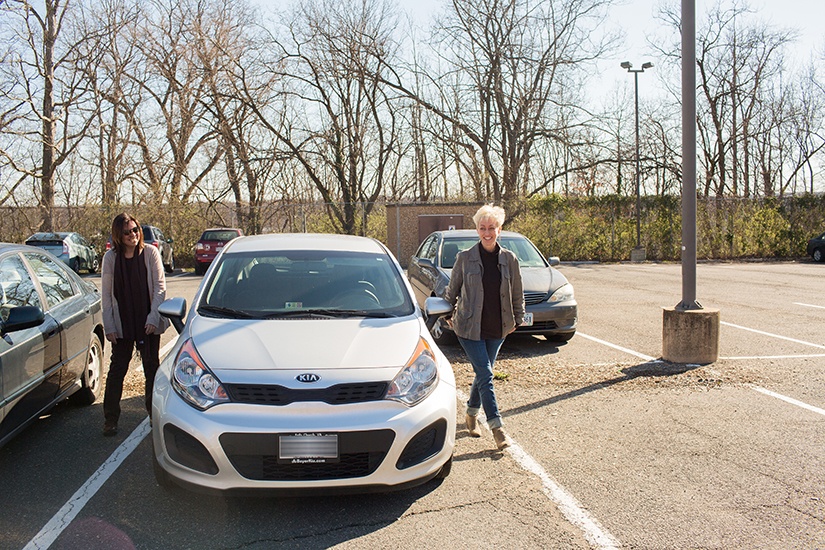 Find Inspiration from Others
Here at Arlington Transportation Partners (ATP), we work hard to tell you how awesome it is to try different commute options. In homage to Reading Rainbow educator LaVar Burton, you don't have to take our word for it. See how APS employees have made the switch this year, then think of ways you could inspire changes at your own school, office, or building.
Carpooling win
ATP recently created a priority carpool parking spot right in front of Barrett Elementary School. After learning about the priority carpool parking spot, teacher Laurie Sullivan said she was inspired to start carpooling after learning about the HOV lanes on I-66. Laurie and her carpool buddies meet at Fair Oaks Mall and arrive a fun and short 22 minutes later at Barrett. Three teachers at Barrett recently won the commuting lotto when they started carpooling to work together.
Active transportation success
Patrick Henry Elementary School has a very active student Environmental Stewardship Club that runs their Walk to School Wednesdays. Students and staff leave Post-it Notes on the wall every week when they walk or bike. As a result, Patrick Henry had sixteen staff participating in Walk and Bike to School Day on October 4—the second highest number after Yorktown High School. By encouraging everyone and making active transportation part of the school's culture, Patrick Henry Elementary created new habits.
Know all your options
Cynthia Matos at Claremont Immersion Elementary School not only knows all of her transportation options, she uses them as well. She lives close enough to the school that her morning drive could take a mere five minutes, but she likes to utilize all her options, depending on a range of variables. She could bike in 10 minutes and walk in about 25. Recently, after meeting with ATP, she decided to try riding the bus. In about 30 minutes and on three buses, Cynthia said her experience gave her another way to exercise her options. Cynthia also created an amazing bulletin board at Claremont to share all the resources with the school community and celebrate Staff Super Commuters.
Create Your Own Success Story
Every school or organization has the ability to create its own success story through Champions. Each level has a menu of activities to choose from that gradually build to higher levels and greater success. Whether you want to focus on health, sustainability, walking, biking, ridesharing, or transit, there is a way to map out your journey. Ask yourself what you want to achieve in 2018 and let ATP help you do it.
Photo Credit: Reema Desai/ReemaDesai.com for Arlington Transportation Partners