You may have heard of the clever dogs and cats that have figured out their local bus and metro routes to get to their favorite park or market. Often, their human guardian only finds out through news reports about the quirky animal or when suddenly, everyone on the bus recognizes their pet. Of course, not all pets are like these savvy commuters.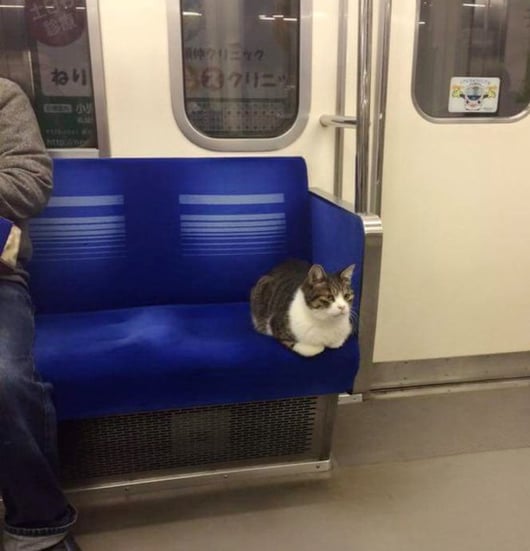 Exhibit A: This catloaf regularly takes the train alone.
Most of the ATP team is blessed to have an animal companion in their lives. Since everyone in the team is car-free or car-lite, it's not a surprise that each have their own way of transporting their pets for vet visits and outside excursions. Here are the regulations for taking pets on transit and how you can travel with them safely, as well as other options if your pet is uncomfortable on public transportation.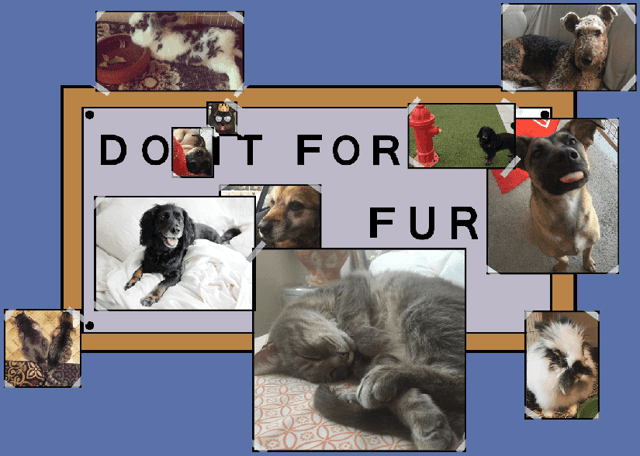 Pet Policy on Transit
Metrorail and Metrobus - Pets are allowed as long as they're in a secure carrier. The only animals that don't need to be confined are service animals.
ART Bus - Only service animals are permitted to ride on ART buses.
DC Circulator - Similar when boarding Metrorail or Metrobus, all pets have to be confined in their carrier unless they are service animals.
Taking your pet on transit really depends on their comfort level. Keep an eye out for signs of anxiety while they're in their carrier and determine what's best for them. If you have to stop your trip short, you can always take an Uber or Lyft - just make sure to call your driver right after you've matched and ask them if it's ok. Drivers make the final call on whether they want to fulfill trips with non-service animal pets, but riders with service animals are always allowed and cancellations based on it can be reported.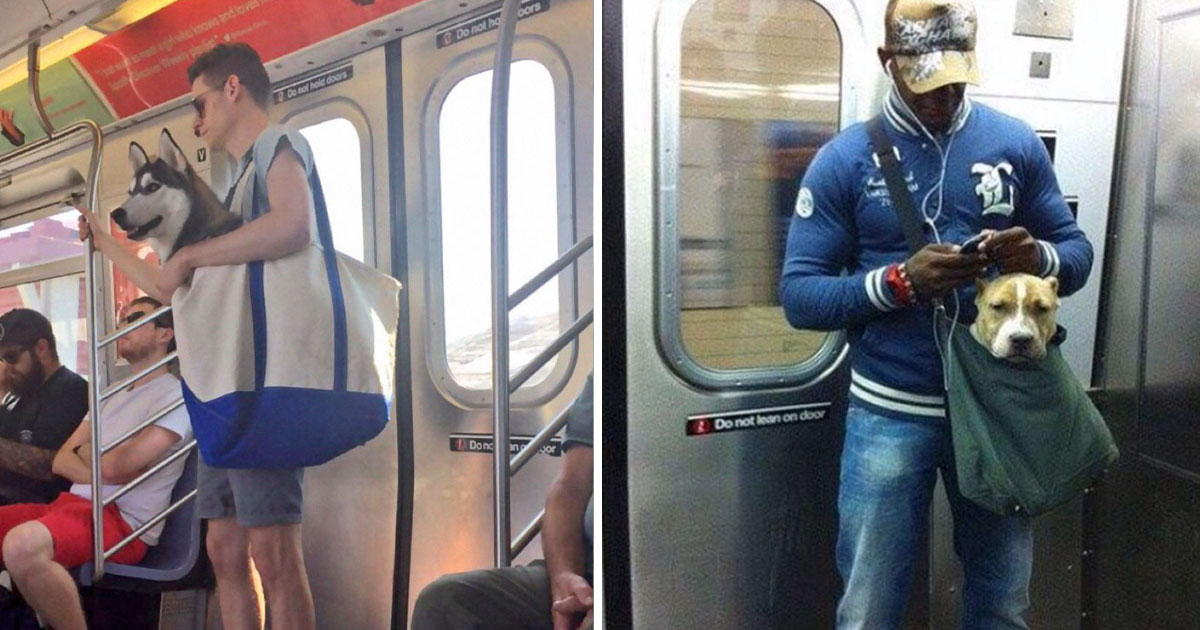 This method isn't allowed, no matter how ridiculous.
When You Can't Take Transit
Depending on your trip distance or what works best for both you and your pet, you may want to try out some other transportation options that don't require being around many other passengers.
Bicycling with a pet trailer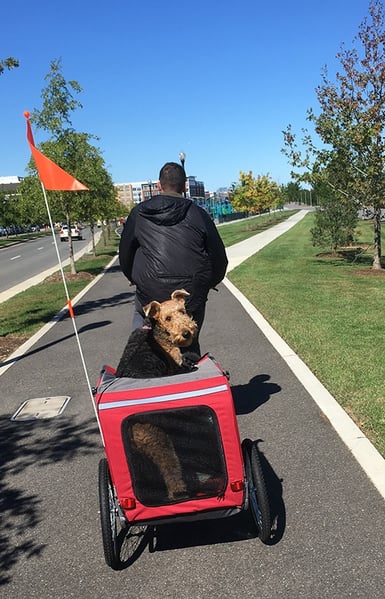 If you want to bike with your pet, you can try adding a trailer attachment. Sheila's (sister's) dog, Finley, is often seen tagging along for trips in her dog trailer. Finley gets to sit back and take in the smells and has a lot of fun throughout the ride. Since she is a big dog at 70 lbs, they're looking into getting a small motor for it so it's easier to travel with her on longer trips.
Both car2go and Zipcar are great options for getting to appointments with your pet. Jonathan takes his dog, Mooch, to vet appointments using Zipcar as it's located further away, while Maggie reserves a car2go for her nearby vet trips with her cat, Anaconda. The pet policy for both services requires pets to be in their carriers, with possible charges for fur left behind. This is to ensure the next user of the vehicle can ride comfortably in case they have allergies to certain animals.
More like cat2go. Amiright?? 😂😸🚘 @car2goDC @PalisadesVetDC pic.twitter.com/3ScWYE5ty1

— Maggie Awad (@CommuterMags) December 2, 2016
Walk
When in doubt, walk to your destination if it's close enough and if your dog can handle the distance. With temperatures on the rise at this time of the year, be sure to recognize the signs of overheating or exhaustion which can range from excessive drooling, rapid breathing, increased pulse to more severe symptoms. Keep water handy and try to avoid trips during the hottest time of the day as the pavement can be too hot on their paws.