How often do you think about the happiness of your company's employees? With so many other day to day tasks and responsibilities, it's often difficult to actually sit back and consider how satisfied employees are during the workday. However, employee happiness has been shown to correlate to levels of staff engagement and productivity. In particular, commuting and transportation can have a significant effect on an employee's mental and physical health, which can ultimately impact their mood and work performance during the day. Check out these three effective strategies that can boost employee satisfaction and productivity while improving your company's bottom line.
Starting Off With A Survey
How will you even know if your employees are satisfied or dissatisfied with their commute? To get started, a short com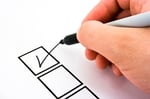 mute and benefits survey is a great way to see how employees are getting to work, how much it costs them, what benefits/incentives they are taking advantage of, and what could make their commute and workday better. ATP can help you evaluate and analyze the survey results, and then provide recommendations on what your organization can do to improve your employees' commutes.
Do Employees Have Options?
Some of your employees may only have one commute option such as driving or riding Metro because that's the only way they know how to get to work. ATP's customized Quick Glance sheet can make employees more knowledgeable by provid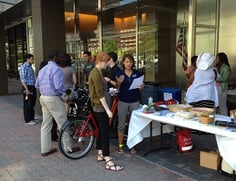 ing an overview of nearby transportation modes such as bus routes, Capital Bikeshare stations, and bike lanes. It also can include information about your company's benefits, the Guaranteed Ride Home program, and carpooling resources.
We can also create personalized commute planners for employees, which gives specific directions from their home location to the office using non-driving commute modes. Finally, putting together a transportation or benefits event at the office is a great way to remind the staff about available benefits and also provide updated information on commuting options.
Making A Greater Commitment
While surveying employees and providing information about transportation options are important elements to improving employees' commutes, it often takes more of a commitment from the organization to really make employees consider other options and start seeing improvements in their commute and workday.
If you're already offering a pre-tax transit benefit, consider switching to a combination or direct program. Even a small financial incentive can be helpful for employees who are spending money on Metrobus or Metrorail, commuter buses, or even vanpools.
If your organization has a green team or wellness program, providing a bike benefit to bicycle commuters or offering Capital Bikeshare Corporate Memberships can help meet your sustainability goals while encouraging a healthy lifestyle among employees. Healthier employees means happier employees!
If you have an informal telework program or don't offer telework at all, think about implementing a formal telework program. By putting the structure and resources in place for employees, they can be more productive and satisfied during the day when working from home.
ATP can support your organization along the way as you create a more robust commuter program. From survey assistance to transit benefits, we are here to make the process easier and to help your company have happier and more productive employees!