Metrorail ridership has decreased by over 90% on average compared with this time last year. While studies have shown that fear of catching COVID-19 while commuting by public transportation may be unwarranted as places like Paris and Austria haven't traced an infection linked to transit, service providers across our region are taking every precaution to help employees return to their offices when they're ready. Here's what you need to know about service providers' responses to help plan for the transition back to your physical office space.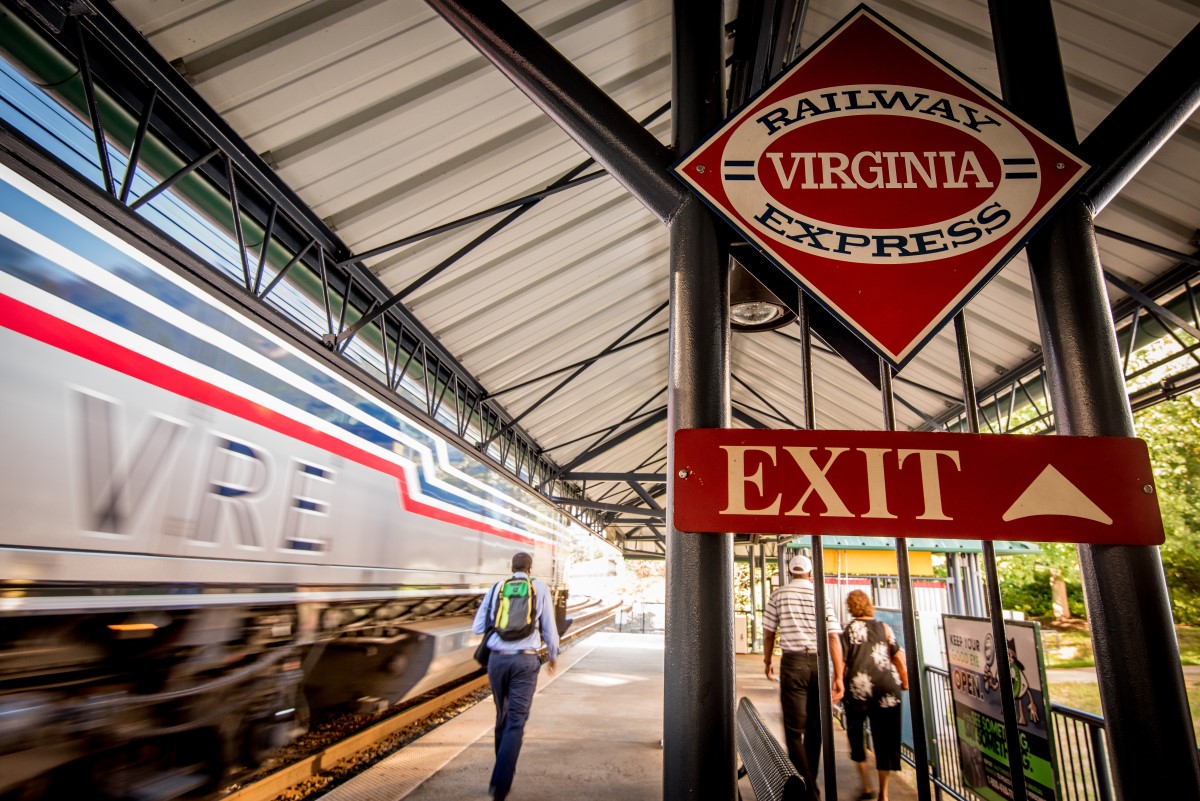 Enhanced Cleaning Protocols
Transit providers, including WMATA, Virginia Railway Express (VRE), Arlington Transit (ART), Fairfax Connector, OmniRide, and others are all increasing the frequency of which they are cleaning trains, buses, and related stations. Arlington Transit released a video demonstrating the cleaning protocols in place for ART buses and STAR vehicles. WMATA had originally closed multiple stations to conserve cleaning supplies, but has re-opened all stations except Arlington Cemetery effective June 28.
Additionally, other service providers are making cleaning products readily available to those who need it. Lyft is making sanitation products available to drivers and Commute with Enterprise provides all new vanpools with Complete Clean Starter Kits.
Social Distancing Cues
Service providers are making social distancing a priority, no matter what mode of transportation you choose to take. Rear door boarding is in effect on all local and regional bus systems, except for commuter buses that don't have that capability. This has the added bonus of making all bus rides free. Metrorail has also blocked off the first and last cars on every train to create distance between the operator and riders.
By far my favorite response though has to be the VRE's social distancing visual cues. At every VRE station and onboard all VRE trains, you'll find markers to note where you can stand and where you can sit. Only every other window seat will be available for passengers and all others will be marked to indicate the seat is unavailable to maintain distancing.
Masks Required
Metrorail, local and regional buses, VRE, and ridehailing services require individuals using these modes to wear face coverings. Additionally, those helping you commute are required to wear masks as well, whether they be a bus driver, train operator, or app-based driver.
Lyft has riders and drivers accept a health and safety commitment each time they use the app which includes certifying that a face mask is being worn. A driver can cancel a ride if the commitment isn't being followed, so mask up to ensure you can reach your destination on time.
Share Options with Employees
Companies returning to the office should share information on what regional transportation providers are doing before they make the transition so that individuals can make an informed decision about their commute. Arlington Transportation Partners (ATP) can create custom materials for your office to share information, host virtual presentations, and recommend additional solutions based on your company's plans.
Take the first step and download our chart that details all cleaning measures, social distancing protocols, and face covering requirements from each regional transportation service provider and share with employees to support their return to the commute.
Photo Credit: Sam Kittner/Kittner.com for Arlington Transportation Partners