While studies have shown that fear of catching COVID-19 while commuting by public transportation may be unwarranted and ridership on Metrorail and buses continues to rise, service providers across our region are taking every precaution to help employees return to their offices when they're ready. Here's what you need to know about service providers' responses to help plan for the transition back to your physical office space.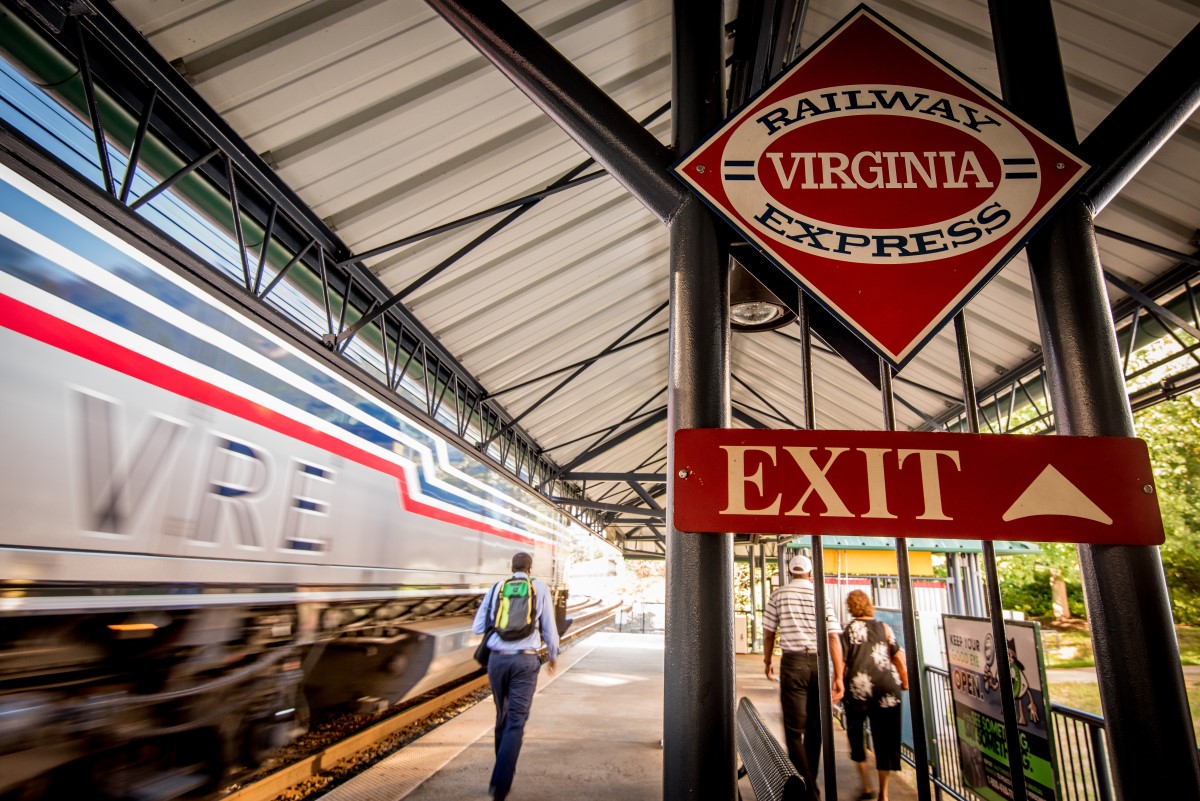 Enhanced Cleaning Protocols
Transit providers, including WMATA, Virginia Railway Express (VRE), Arlington Transit (ART), Fairfax Connector, OmniRide, and others are all increasing the frequency of which they are cleaning trains, buses, and related stations. Arlington Transit released a video demonstrating the cleaning protocols in place for ART buses and STAR vehicles. WMATA has also upgraded air ventilation and filtration on trains and buses which completely refreshes air every three minutes.
Additionally, other service providers are making cleaning products readily available to those who need it. Lyft provides a Clean Ride Guide and makes recommended products available to drivers and Commute with Enterprise provides all new vanpools with Complete Clean Starter Kits.
Social Distancing Cues
Service providers are making social distancing a priority, no matter what mode of transportation you choose to take.
Now, while service providers may have lifted capacity restrictions in place earlier in the pandemic, they're empowering riders with data to make decisions about their commute based on crowding. Individuals can see in real-time how crowded their bus ride will be using BusETA and third-party services like TransitScreen, Transit, DC Metro and Bus, and other apps. This is also available for Metrorail, however crowding predictions are based on historical crowding data. You'll see this in the app or website of your choice which will either say something like "Some Crowding" or "Fairly Empty" or will have icons representing how full or empty a bus or train may be.
Masks Required
The US Centers for Disease Control and Prevention (CDC) issued a federal face mask mandate on public transportation which has been in effect since February 2021. This order applies to customers and operators of all regional transportation services, including Metrorail, local and regional buses, VRE, and ridehailing services.
WMATA is making masks available at Metrorail stations and at bus transfer points to help ensure compliance. Lyft and Uber are also enforcing the policy. If a customer or driver is reported as not wearing a mask, they won't be able to use the app again until they submit a selfie showing they are wearing a face mask. A driver can cancel a ride if the commitment isn't being followed, so mask up to ensure you can reach your destination on time.
Share Options with Employees
Companies returning to the office should share information on what regional transportation providers are doing before they make the transition so that individuals can make an informed decision about their commute. Arlington Transportation Partners (ATP) can create custom materials for your office to share information, host virtual presentations, and recommend additional solutions based on your company's plans.
Take the first step and download our chart that details all cleaning measures, social distancing protocols, and face covering requirements from each regional transportation service provider and share with employees to support their return to the commute.
Photo Credit: Sam Kittner/Kittner.com for Arlington Transportation Partners
Editor's Note: This blog was first published in July 2020 and has been republished with new information written by Marie Cox.