We won't blame you if you thought this would be about swimming pools. When are we not dreaming of summer days lounging on inflatable donut-shaped rafts, fruity drink in hand?
If you noticed it's 'Pool rather than pool, you might be on to something – yes, carpool and vanpool. You know how we love our carpools and vanpools.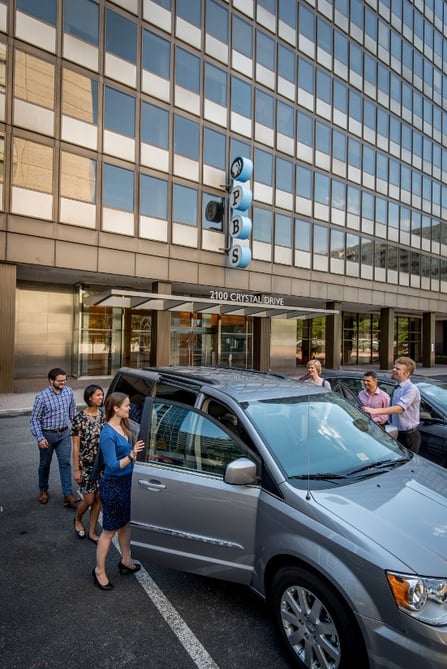 What are 'Pool Rewards?
Basically, Commuter Connections will pay you to start carpooling or vanpooling. 'Pool Rewards is an incentive program sponsored by Commuter Connections intended to encourage commuters driving by themselves to and from work to try ridesharing.
There are two different categories of rewards, some for vanpooling and some for carpooling. The details vary of course, so be sure to check out their respective pages for in-depth information. Note that there are more guidelines required for vanpoolers to be eligible to receive rewards. We'll sum up the basics for you.
Rewards for carpoolers
You are eligible if you currently drive alone to work. That is, if you currently take Metro and want to carpool, you are ineligible. The idea here is to remove a car from the congested roads, making this reward exclusive to current lone drivers.
Each new carpool must commute to work two or more workdays a week.
New carpool riders have to log their daily commutes with Commuter Connections and answer surveys about the experience.
New carpools of two or more people in a car are eligible for $2 a day ($1 each way) for up to 90 days. The maximum amount carpoolers can get is $130, so you can receive the reward by carpooling either for 90 days or until you earn $130, whichever comes first. See full details and register here.
Rewards for vanpoolers
Vanpools must have at least seven people in them, including the driver.
Existing vanpools can receive rewards only if they have not been in operation within 30 days of applying for 'Pool Rewards.
Vanpool with at least seven riders may be eligible for up to $200 a month in subsidies for the van's costs.
Vanpools must be set up with either of the two authorized vanpool providers - Enterprise Rideshare or vRide. If you live or work in Arlington, visit JoinAVanpool.com for easy sign-up and we will connect you directly with them and also enroll you in our Vanpool Connect subsidy program.
Unsure of whether you should carpool or vanpool?
We break out the differences between carpools and vanpools in Carpool vs Vanpool: What's the Difference?. If you're still stuck, you can contact us and we'll help you determine which ridesharing option will work best for you. We can also help your employer or HR department find ridematches within your organization, so there's a greater chance of you starting a vanpool or carpool group.
Photo Credit: Sam Kittner/Kittner.com for Arlington Transportation Partners