For most parents, the thought of transit options for their child does not come naturally. They get anxious when thinking about public transportation options for their child. Part of this could be because parents themselves have not tried transit before, or have fears which may stem from one bad experience many years ago. For others, it may be the fear that their child may have to wait in bad weather for transit to arrive.
Riding transit makes children independent, social and teaches them about broader social environments. As adults, these children are more likely to use transit which will benefit environmentally conscious efforts for our society and bring healthy lifestyles to the forefront in the long term.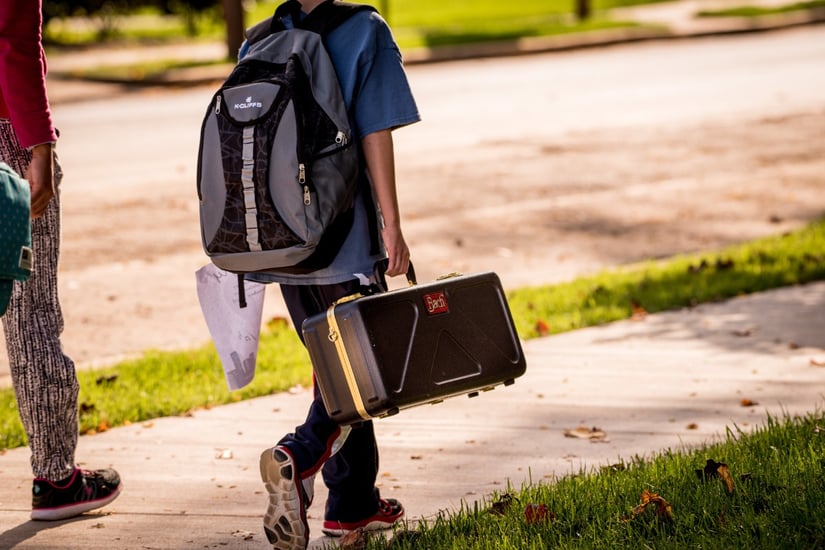 Say goodbye to parking hassles and the "I missed the school bus" texts and let your middle schooler or high schooler give transit a try. But before you start, use your best judgment to decide if your child is ready to ride transit on their own. If they are ready, below are a few helpful mommy-tried-and-tested transit prep tips.
1. Get Discounted Transit Passes
Find out if your county has a transit pass available for kids. Arlington County students, ages 12 to 19, can purchase an iRide card and travel on the ART bus for a discounted fare of $1.00. Students can also use it to travel on the Metrobus and Metrorail at regular fare amounts.
The APS Go! program launched by Arlington Public Schools does a great job of promoting and creating awareness of walking, biking and transit for students and staff. To compliment that, the Mobile Commuter Store also visits the various middle and high schools in the County, so students can easily purchase iRide cards on school grounds.
2. Test Your Child's Route Together
Start with a trip planner—WMATA or Google Maps both work fine. Take a couple of test rides on the bus or Metro until your child feels confident and comfortable enough to go on their own. Share the route map and schedule with them so your kids can familiarize themselves with landmarks they will frequently pass. This will help them know where to catch the next bus in case they miss it at their usual stop.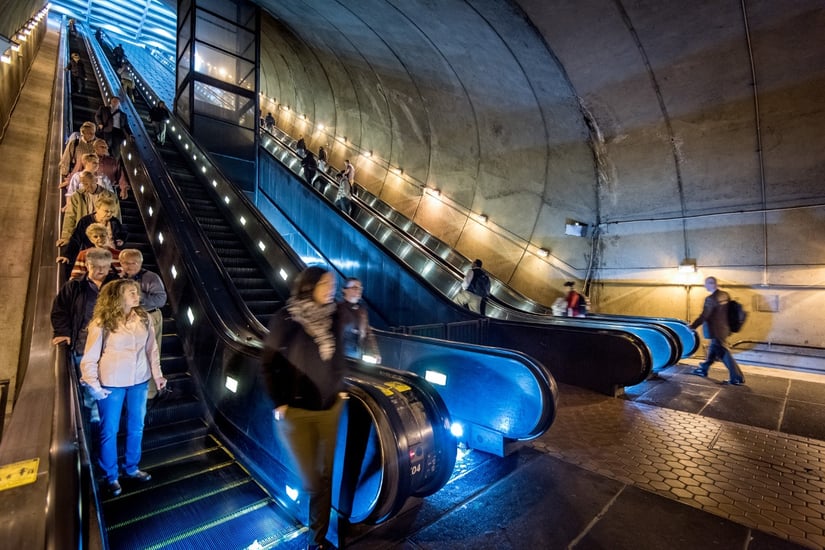 3. Set Safety Rules
No talking to strangers, no boarding on an empty train car and no playing games on your device—you don't want to miss your stop! The bus driver and station manager are always there if they need help.
4. Try Different Technology
The world of apps has definitely made commuting easier, and kids are tech savvy enough to figure out which transportation apps will work best for them. There are plenty of bus tracking tools for mobile devices such as busETA or the Transit App, and they work great for both parents and children.
Have your child text you when they are ready to board the bus/train and reply back with a fun emoji. You can also download the Find My Friends app which allows you to easily locate your friends and family from your iPhone.
Your Next Steps
As kids grow up, they want to be independent and flexible with their schedules. Transit helps with both. Ready to purchase the iRide card and give transit a try? Go to a Commuter Store location with your child and purchase the iRide card for $2.00 and then load the card. Make sure your child brings their school ID to verify they are a student in Arlington County.
Check out ART for more details and fill out the registration form before going in stores to save time.
Photo Credit: Sam Kittner/Kittner.com for Arlington Transportation Partners