Transit benefits and health benefits are two greatly appreciated benefits offered by most employers to help employees save money and maintain a healthy lifestyle. To compliment health benefits, employers often offer a wellness program to further promote a healthier and productive workforce.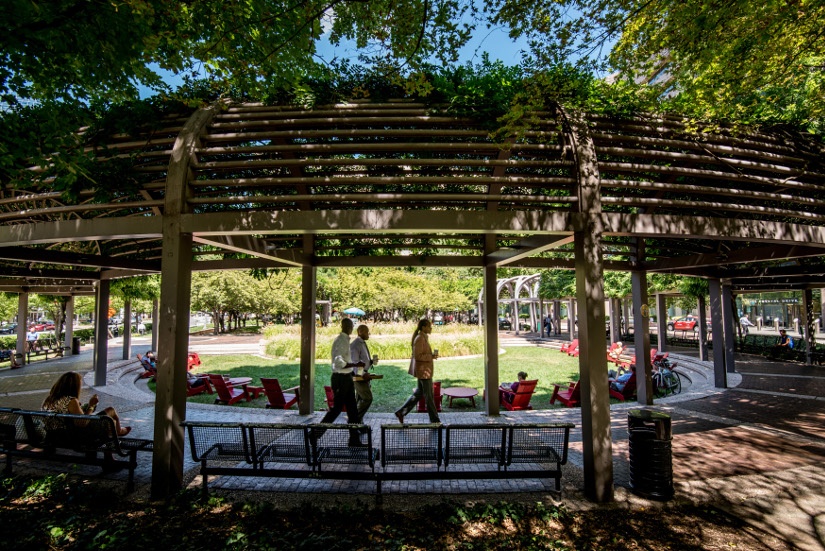 Onsite yoga or Zumba classes, biometric screenings, wellness webinars and Fitbit step challenges are some of the popular programs that are included in wellness programs. Here are more ideas for unique programs that employers can implement to promote and support health and productivity while keeping it fun.
Offer Flexible Work Hours or a Staggered Work Schedule
Most employers have a mixed workforce of employees with different commutes and concerns that they have to take into consideration when accepting a job. This includes fulltime working parents with childcare drop off/pickup responsibilities, employees who are enrolled in continuing education classes, those with community volunteering obligations after work and employees who have a significantly long commute.
Workplace flexibility increases employee health and wellness by reducing commuting stress and maintaining a work-life balance. A happy employee will be more productive and result in a lower staff turnover.
Purchase Corporate Membership for Capital Bikeshare
Google has their own bikeshare system, providing access to a fleet of colorful bikes to its employees to commute within the campus for meetings. Access to bikeshare also creates a culture of choosing healthy transportation options for their employees. It gets them to where they need to be faster, and helps them get some physical activity in a regular workday.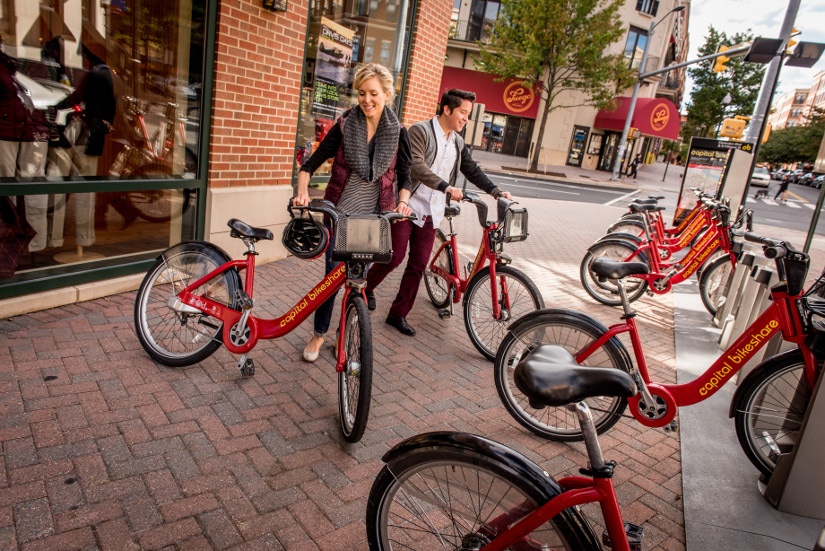 You can be an employer like Google too and offer a similar bikeshare benefit at a lower cost through the Capital Bikeshare corporate program. With four different tiers of memberships and numerous stations across Arlington and DC, a Capital Bikeshare corporate membership is a great way to promote a healthy and convenient way to get around town for meetings, commuting or leisure. It's also a great way to earn a Silver or Gold Level Champions credit.
Walk and Talk
Walking benefits your physical and mental wellbeing. A short walk can improve your mood, boost creativity and curb your sugar cravings. Organizations like LinkedIn have incorporated a walking culture to promote a healthy lifestyle, increase productivity and eliminate the hierarchical barrier between senior management and staff members.
"It's energizing to get outside for a 30-minute walk a few times a day. In addition to the obvious fitness benefits, this meeting format essentially eliminates distractions, so I find it to be a much more productive way to spend time." - Jeff Weiner, CEO of LinkedIn.
With cooler temperatures approaching, now maybe a good time to implement a walking meeting.
Expand Your Wellness Program
Promoting wellness works best when you incorporate it into your work culture. Employees are more engaged and productive when they are able to incorporate physical activity and fresh air into their work routine. A small investment in employee health and wellness can bring considerable results to your organizations. Download our Employee Retention Guide for more ideas on benefits and programs you can implement at your business.
Photo Credit: Sam Kittner/Kittner.com for Arlington Transportation Partners