Telework's popularity has soared recently, as everyone is social distancing and staying at home to flatten the curve. Some may be seasoned work-from-home (WFH) professionals, while others may be struggling with technology issues or adapting to the sudden isolation from coworkers. Our team at Arlington Transportation Partners (ATP) is no different. Here's a list of tips and tricks that helps us stay on track as we stay safe at home.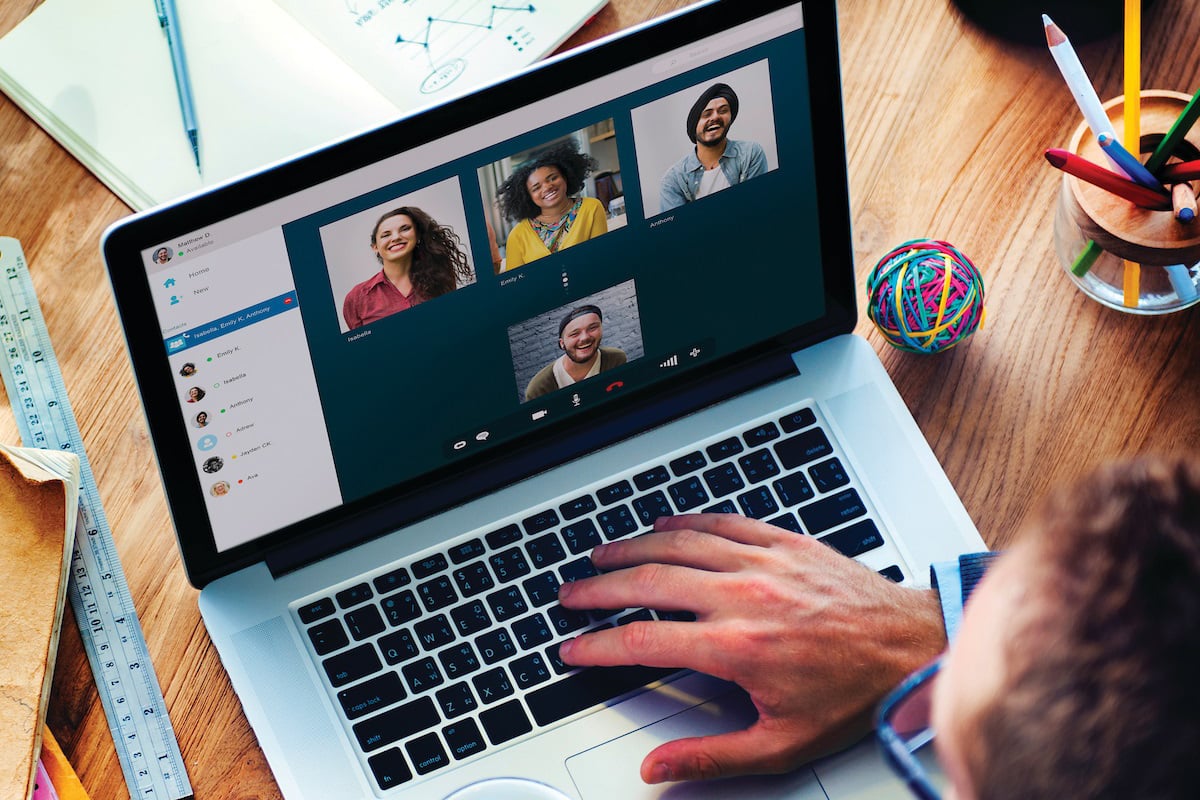 How We Work from Home
We conducted a quick internal poll of how ATP staff is managing while working from home and noticed some common themes. How many of these things are you currently doing as well?
Exercise, exercise, exercise
Across the board, everyone recommends working exercise into your day. Elizabeth tries to replace her morning and afternoon commute time with walking, while Dag uses his lunch hour to take a quick walk around his neighborhood. Our graphic designer Lorene—a seasoned teleworker—puts in her steps at the end of her day. Jack stands for the first half hour in the morning to replace his regular "standing" commute on the bus.
Walking alone outside is still encouraged even with the current stay-at-home order. Remember to practice social distancing whenever you're exercising outside.
Stick to your schedule
Another common theme in the ATP team is sticking to a schedule. Christy has the same morning routine at home as she did at the office – open the blinds, check on her plants, and go through her to-do list. She is worried about her office plants though. Alberto has kept his morning workout routine. Pinky misses lunches with colleagues, so she and her family prepare their lunches the night before so they can all eat together during the day.
Stay professional
ATP Program Director Wendy Duren is our full time WFH employee – she's based in Minnesota. Wendy emphasizes the importance of still getting ready for your work day and looking professional and "camera ready" for scheduled and unexpected video calls. She said this after Fadi mentioned enjoying growing his "quaranbeard" and not having to shave every day. Guess who needs to step up his WFH game?
Welcome new coworkers
One of ATP's favorite parts of telework are the coworkers we now get to spend more time with. Most of us have fuzzy, four-legged "office" mates who are now part of our workday, and Sheila just adopted a cat—no, not a big cat. Others have children at home, like Suzanne with a new baby at home, Alberto and Pinky with high schoolers, and Wendy with both a dog and an elementary school aged son. Spending extra time with loved ones helps make remote work more fun.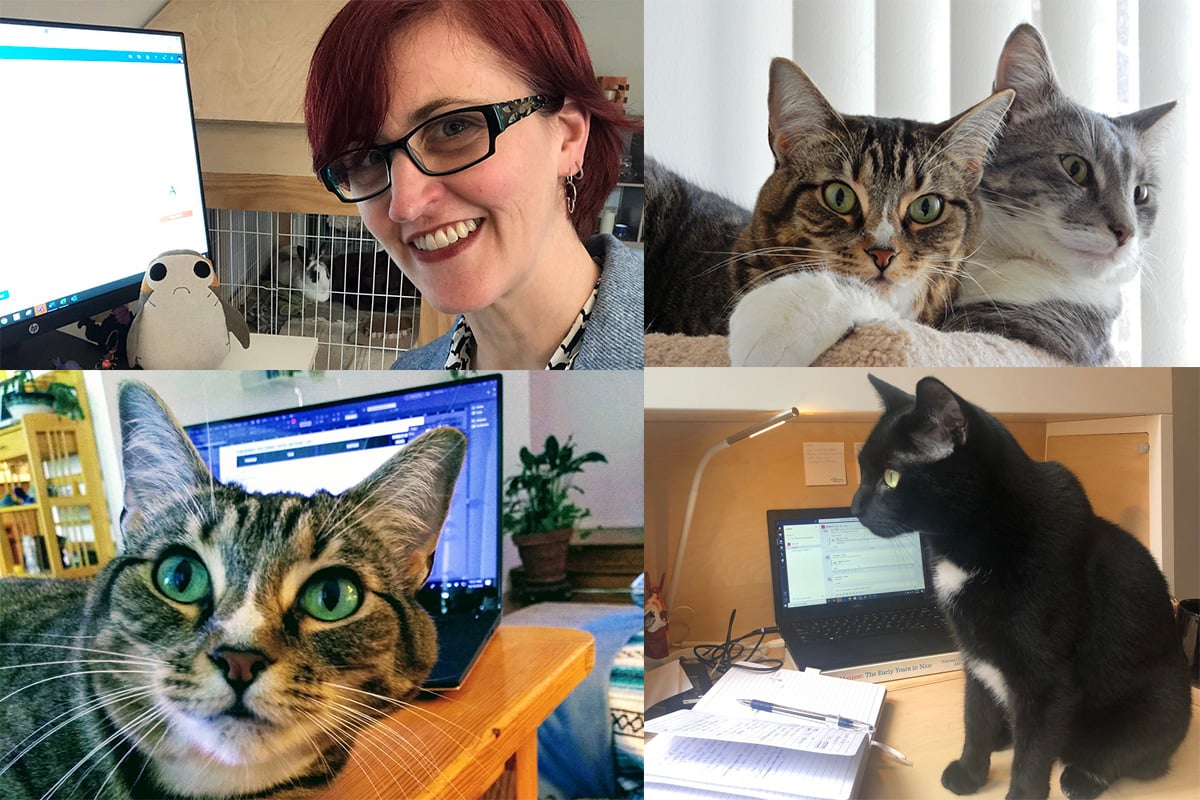 ATP Is Here For You
If you're looking for more advice and guidance on telework, you can contact us at any time. We are here to assist you during these times and can meet with you over video conference or a phone call.
Have a Break, Play Bingo With Us
The tips above will help you acclimate to working from home and enhance your productivity while teleworking. But it's also important for you to take time away from the screen.
ATP has created a fun activity for you, your colleagues, and your friends that can help you step away from your home office and recharge your batteries. Download our Bingo sheet, and share your results with us on Instagram or Twitter @ATPCommutes when you've completed the game.