Several projects are taking place in south Arlington to make travel between Crystal City, Pentagon City, and Potomac Yard neighborhoods safer for everyone. Some of these plans are still under development, while others, like the demolition of the South Clark Street bridge, are currently in progress.
Learn about the big picture plans and stay tuned for more information.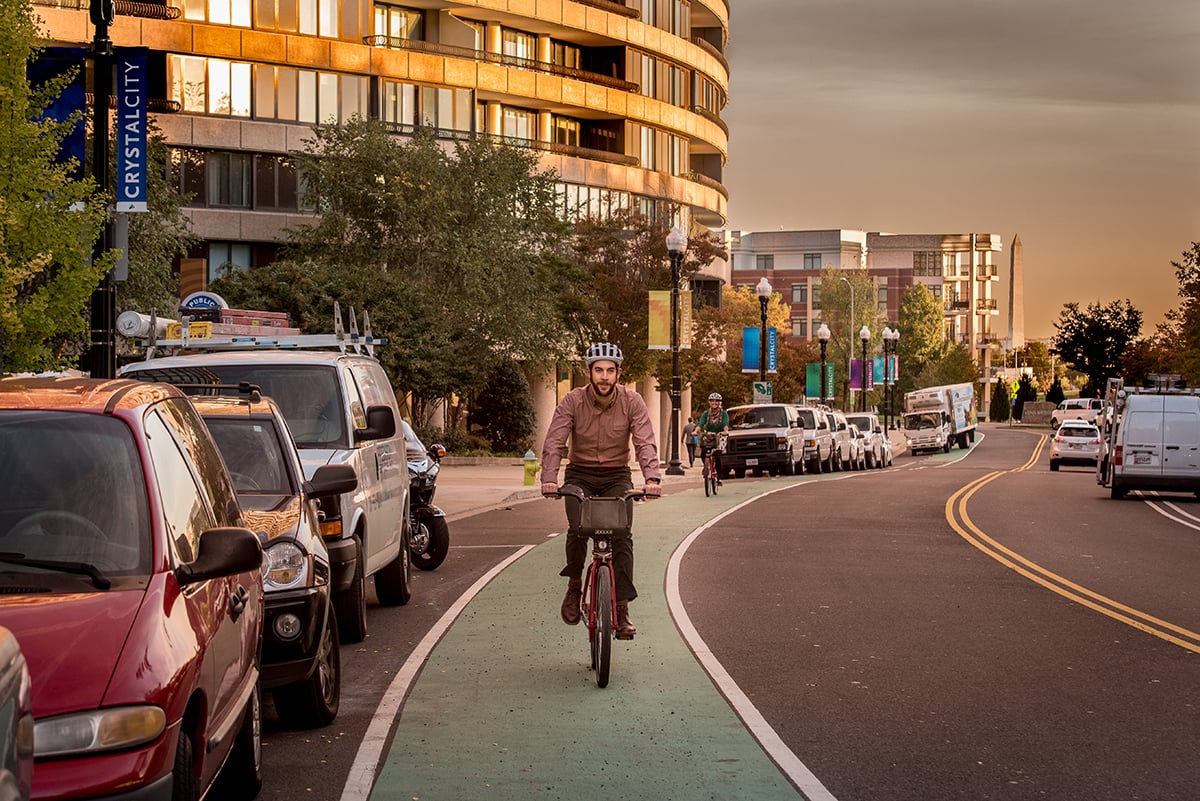 Demolition on South Clark Street
Demolition of the South Clark Street bridge began on June 10 between 15th Street South and 18th Street South. This project will extend to the rest of the elevated structure of South Clark Street and will make room for sidewalk, bike, and road travel improvements yet to come.
In the meantime, be aware of detours and closures in the area as demolition continues.
A Better Biking Experience
People will experience a smoother and more continuous trip by bike throughout the area. A two-way bike lane will be added on the southern side of Army Navy Drive starting from South Joyce Street going toward Crystal City. This same project will also include better signals and shorter crosswalks for people walking on Army Navy Drive.
Designs are underway for a two-way bike path where South Clark Street is now, which will connect people from Long Bridge Road to 18th Street South. This is part of the not-yet-final plans to realign South 15th Street at Crystal Drive to make room for the small garden park for people to actually stop and smell the roses. (Exact plant types are not known, but this is fun to imagine.)
Go the Extra 1.1 Mile by Bus
Right now, you can avoid traffic and cruise down 4.5 miles of dedicated bus lanes from Crystal City to the Potomac Yard shopping center, and on to Braddock Road Metro. But plans are in development to add another 1.1 mile of transitway into the Pentagon City neighborhood on Army Navy Drive and South 12th Street. This will help create a seamless trip for people traveling between shopping and entertainment destinations.
Provide Your Input
The County is currently collecting input from Arlington residents and workers to come up with plans that work best for everyone. To learn about public engagement meetings, or to find out how to prepare your business for upcoming changes, contact Arlington Transportation Partners.
Photo Credit: Sam Kittner/Kittner.com for Arlington Transportation Partners