With the ubiquity of next-day and even same-day shipping, apartment package rooms are easily one of the most used amenities and often experience congestion and overflow. This can be a problem throughout the year but is intensified during peak gift shopping seasons.
But in an age where consumers are increasingly conscious of the environmental impact of their shopping choices, property managers can use these mutually beneficial solutions.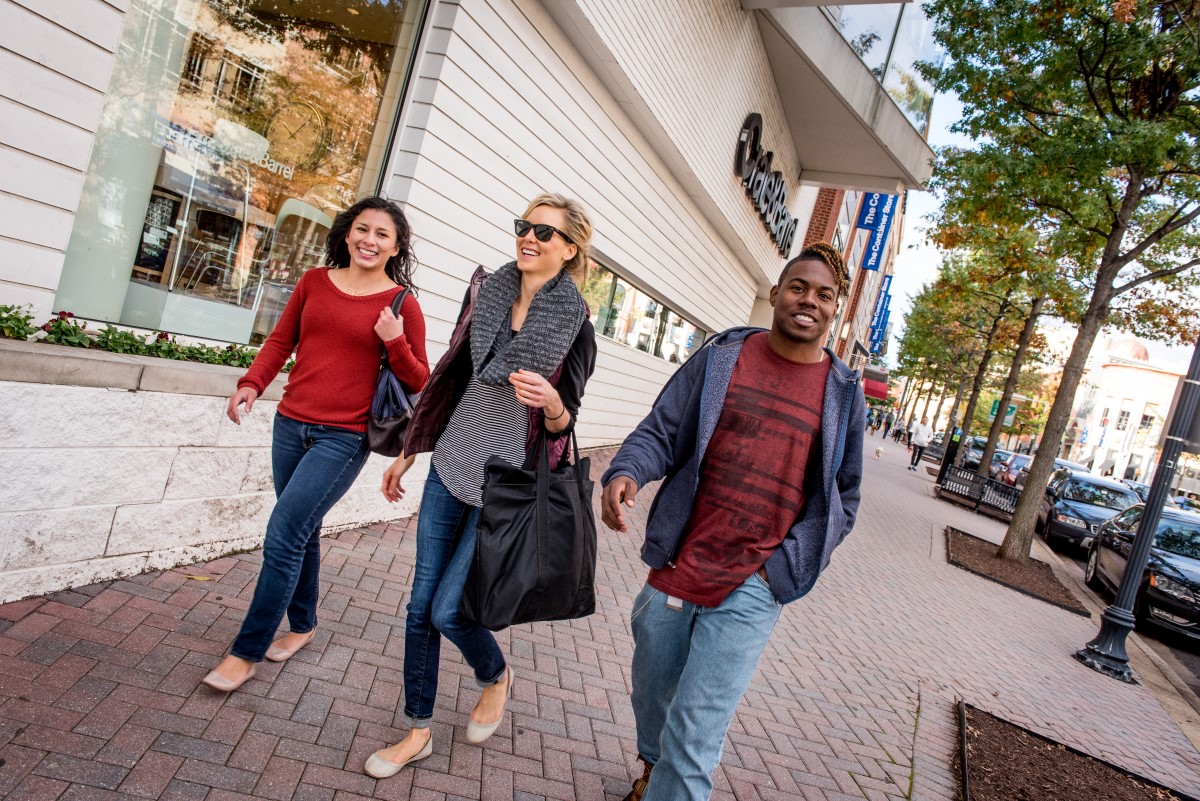 Shop Local with Transit
Arlington County is home to many local businesses by passionate and creative people, and great transit options to reach them. During the holiday season, encourage your residents to take an adventure and ride the bus support a local bookstore, artisanal shop, or restaurant. One added benefit of the bus on weekend trips—there's so much more room for all your gifts!
You can use your building's customized Quick Glance created by Arlington Transportation Partners (ATP) to make shopping recommendations based on the routes that run near your building. You can always connect with us if you want to request more or receive an updated version.
Reduce the Need for Shipping
The team at Ten at Clarendon (CRC Companies) has a great solution for residents trying to cut down on clutter in their closets that can also be used to curb crowding in a package room. Residents take advantage of the Lend at Ten program to borrow less-frequently used household tools like irons, vacuum cleaners, and even dinner place settings instead of ordering these items that take up delivery and floor space.
You can also use your resident portal to create a forum or community board for residents looking to borrow or lend similar items, or promote apps where people can share and swap with others nearby.
Take Advantage of Self-Delivery
Residents who are car-free might consider other options for bringing home large items beyond commercial delivery. A resourceful Arlington resident recently told of the time she called an SUV through Lyft to bring home a lovely TV console. The car arrived in minutes and cost less than the price of shipping and handling. She was able to set up her furniture within hours instead of waiting 3-5 business days. Carshare services also have midsize vehicles that users can rent
Discover More Local Solutions
Encouraging your residents to explore their options will demonstrate your commitment to green living, your local navigation expertise, and alleviate some of the burden on your package room. Speak with an ATP representative about your sustainability goals and how to promote resources to residents.
Photo Credit: Sam Kittner/Kittner.com for Arlington Transportation Partners