As more working professionals and families are recognizing the benefits of living in a more urban setting, there is a growing demand for multi-family units in apartment complexes and condominiums.
In Arlington County, Virginia, there has been an increase in these types of properties over the past 15 years in areas such as the Rosslyn-Ballston corridor, Columbia Pike, Pentagon City, and Crystal City. With more buildings currently in the design and construction process, property managers, and developers of residential properties must continue to find ways to attract tenants and stand out from the competition.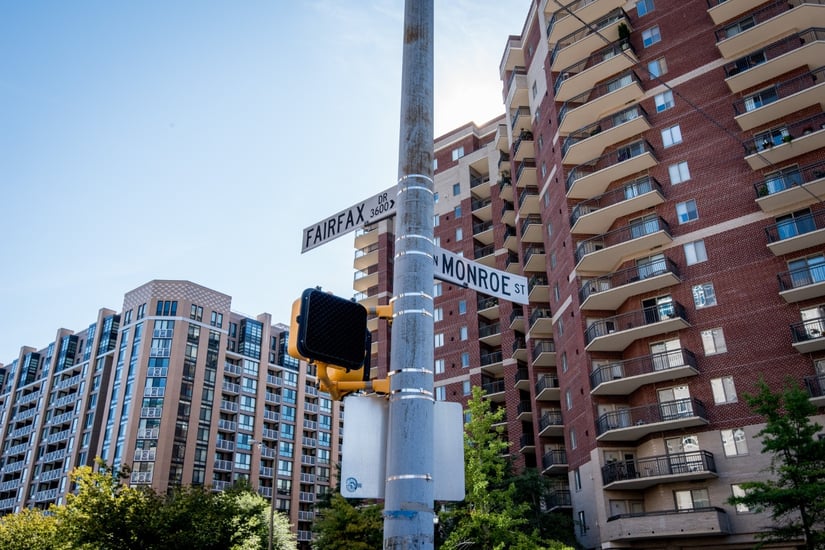 Commute and transportation-specific amenities are significant factors that residents will take into account when looking for a new home, and typically want an easy and accessible way to get to work, shops, restaurants, and other attractions.
Condominiums and apartment buildings can take advantage of this resident demand by implementing a few of the programs listed below to make their property an attractive option to potential tenants.
1. Capital Bikeshare Passes
Many Arlington County residential properties provide Capital Bikeshare passes or memberships to new residents that can be used at any of the over 400 stations across the DC metro area. This benefit grants residents access to over 3,500 bicycles, allowing them to explore a property's largest asset—their neighborhood.
2. Transit Subsidy
Many Arlington residential properties provide SmarTrip cards preloaded with a set dollar amount to new residents that can be used on Metrobus, Metrorail, ART buses, and the DC Circulator. This move-in benefit is a great way for new residents to try out the public transit routes near the property and can encourage them to commute and travel around without a car.
3. Secure Bike Parking
Bicycling has grown incredibly popular in the past few years, especially as Arlington and DC have installed and upgraded bike facilities to make it safer and more convenient to ride. More residents are seeing secured bike parking as a valued amenity in multi-family buildings and can often make a property stand out from others.
4. Carsharing Amenity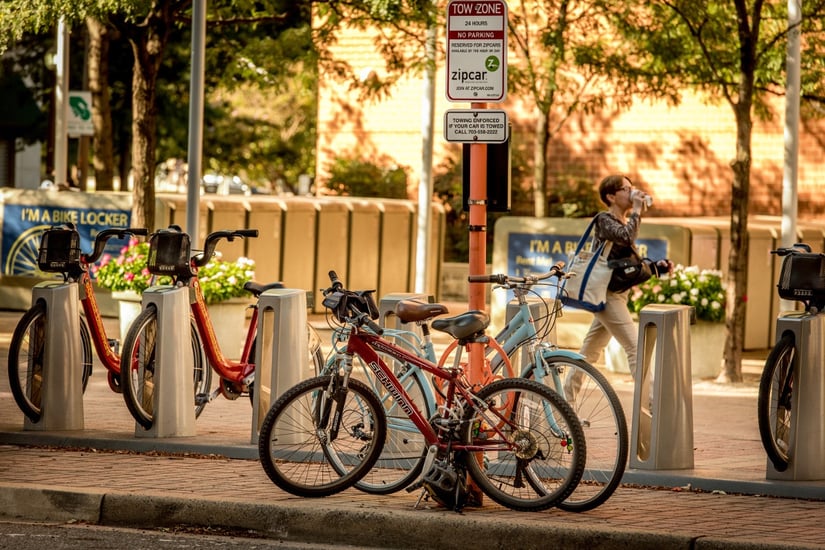 Residential properties can encourage tenants to go car-free by offering membership discounts on a carsharing program such as Zipcar, or by providing on-site parking spaces for carshare vehicles. These amenities give residents the option of having a car when they need it, but without the additional costs of gas, parking, insurance, and maintenance.
5. Provide Transportation Information
Wayfinding tools such as maps and transit route schedules are a great benefit for residents and their guests and can help them be aware of the various options located around them. Real-time transportation display screens as well as customized maps, informational posters, and brochures can be placed in the building lobby or property management office in addition to information published on the property's website.
6. Resident Events
Hosting quarterly or semi-annual events for residents is a good way for properties to provide information to both new and long-term tenants about transportation amenities and the available options for getting around. Arlington Transportation Partners can offer fun giveaways for building residents while providing important information that can be beneficial for the multi-family community.
Is your residential property interested in these programs? Contact ATP today so we can help you get started and make your building more competitive with other multi-family properties in Arlington County!
Editor's Note: This blog was first published in May 2013 and has been republished with updated information written by Sheila McGraw.
Photo Credit: Sam Kittner/Kittner.com for Arlington Transportation Partners