Learn to Ride is a program that has existed since 2014 with the mission to teach adults how to ride bicycles. BikeArlington has been responsible for reserving the space for Washington Area Bicycle Association to hold these classes and is now looking for a new location for the future.
These classes are an important aspect of improving equity in Arlington County and ensuring everyone has the opportunity to learn how to ride a bike.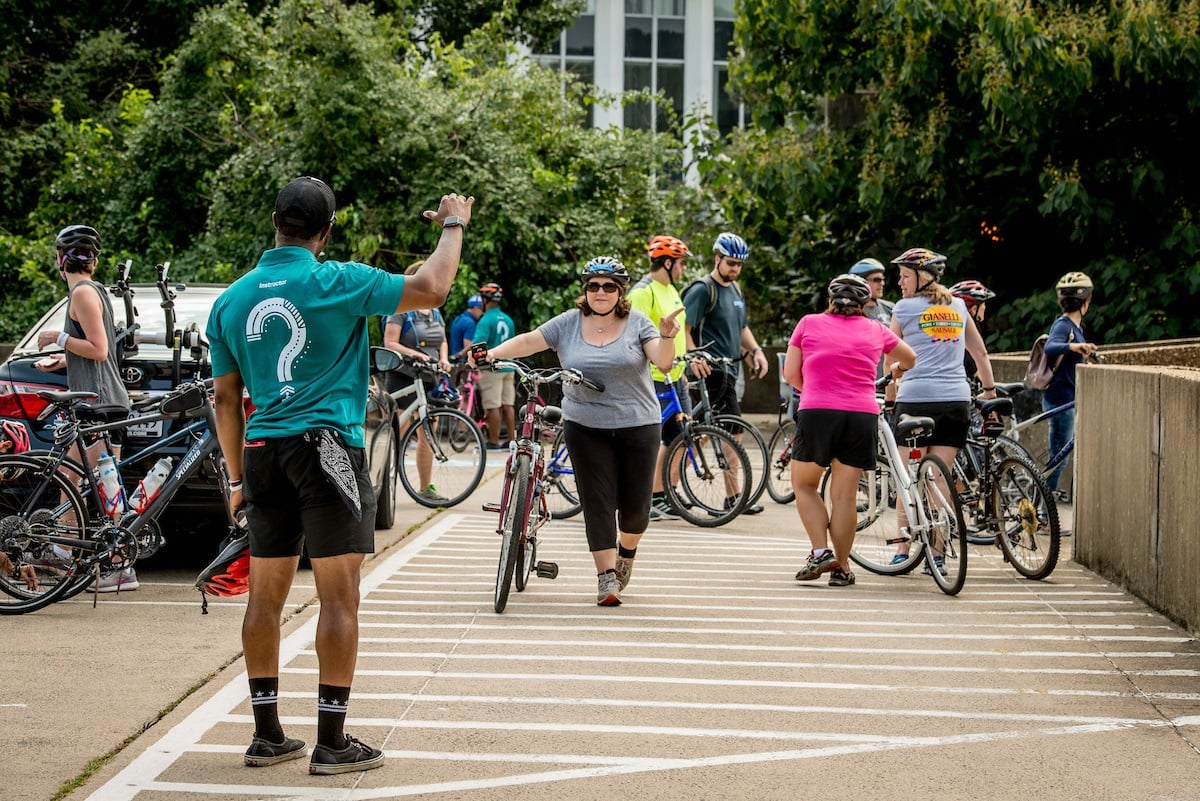 More About Learn to Ride
Since its inception in 2014, Learn to Ride has been a staple in adult bicycle classes in Arlington. They offer three styles of classes. The first being Learn to Ride, a class for adults who have either never ridden or have not been on a bike in a long time.
The second type of class is a Basic Skills Clinic. This clinic works to expand on the skills learned in Learn to Ride and allows for additional practice.
The third type of class is City Cycling. This class is for those able to ride a bike who would like to increase their comfort level riding in differing environments, such as a busy street. This myriad of classes is helpful for all abilities and comfort levels to become more familiar with biking.
Why the New Location
Learn to Ride has been teaching at its current location in the Quincy Street parking lot for years. Unfortunately, the parking deck will be going under construction this fall and classes will no longer be able to be held there.
Additionally, the Learn to Ride program wishes to provide opportunities to a greater number of communities. Therefore, they are hoping for a new location with better bus and metro access for participants.
Requirements for a Learn to Ride space
The following requirements are necessary for any space interested in hosting Learn to Ride classes:
Clear pavement
100 ft x 100 ft preferred – Basketball court minimum 94 ft x 50 ft
Flat ground preferred – small slope/grade 1 -3% is acceptable
Accessible by transit or walking
Tell Us if You're Interested
If you have a space that would work well as a new home for Learn to Ride fill out the interest form down below. If you are a good fit an ATP Rep will be in touch to assist with next steps. We look forward to hearing from you.
Photo Credit: Sam Kittner/Kittner.com for Arlington Transportation Partners