The Association of Commuter Transportation's (ACT) 2017 Public Policy Summit in Washington, DC took place April 19-21. Transportation demand management (TDM) specialists from all over the country converged to discuss future policies and best practices of the TDM industry. Arlington Transportation Partners (ATP) was in attendance and found there is quite a bit to look forward to in the industry, while also planning for upcoming obstacles and new technology.
The TDM industry, and transportation in general, is experiencing somewhat of a renaissance. Every organization from established transit systems, transportation networking companies (TNCs) such as Uber or Lyft, and the myriad of smaller organizations are trying to find out what's next for mass transportation.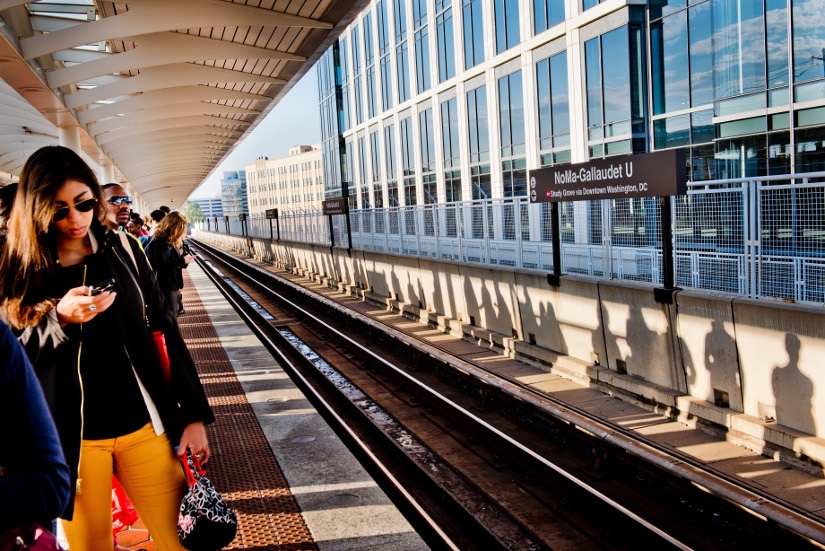 Tax Reform Could Cut Transit Benefits
As the government looks forward to possibly overhauling the US tax code, it's important to note that the transit benefit is an IRS rule that will likely be addressed. The government does not collect taxes on pre-tax transit benefits, so it will certainly be a focus as Congress looks to lower costs.
If you or your organization use pre-tax transit benefits, we highly encourage you to read about the implications of the changes on the Association of Commuter Transportation's website.
Self-Driving Vehicles
Automated vehicles were a popular discussion topic, but the increased focus on self-driving vehicles seems to raise more questions than answers.
What happens when instead of single-occupancy vehicles flooding our streets, we have zero-occupancy vehicles driving around with no passengers?
Will self-driving vehicles actually increase overall traffic by adding extra cars on roads?
Where will we store all of them when they aren't operating?
Unfortunately, only time will tell. It's an exciting time for transportation, but definitely one that requires a great deal of pre-planning.
Capitol Hill Meetings
ACT members (including ATP) attended meetings and sessions on Capitol Hill to discuss the importance of sustainable transportation and the TDM industry. The event allowed ATP to share important programs and activities happening in Arlington County that help reduce single-occupancy vehicles used, in turn improving air quality and reducing congestion. It also let ACT members start the conversation with lawmakers about the importance of the transit benefit that millions of people rely upon every single day.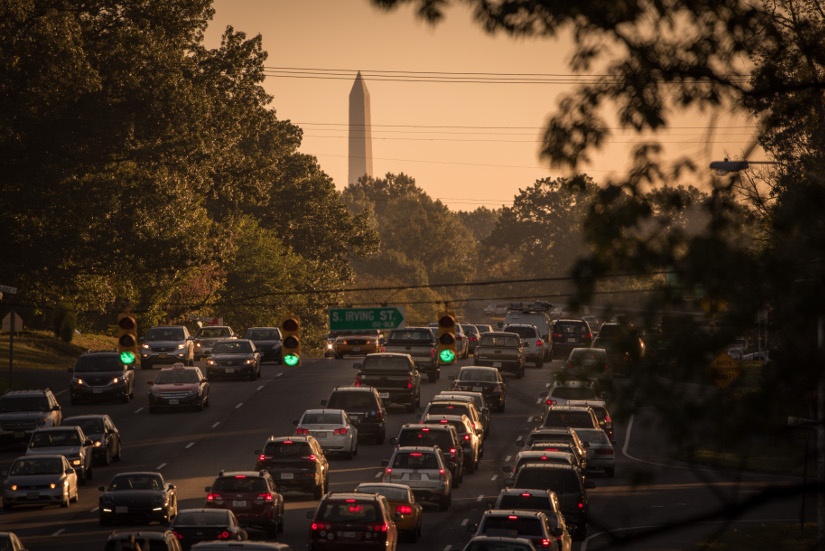 ATP Team Takeaways
At ATP, professional development is a crucial part of the work we do. We regularly seek new learning opportunities to further expand our knowledge of the TDM industry. Pinky, our most senior business development manager, and Marie, the newest member of the ATP family, both shared points that resonated with them the most.
Importance of metric and data sharing in TDM
Pinky: For me, the biggest takeaway was learning about different performance measures, the importance of data collection and accurate reporting. Insight into how performance metrics help in planning and transportation project selection for the region was helpful, but it also showed that more needs to be done to both collect and share data.
As we move forward, we need to pay particular attention to areas that lack data like data on the accessibility of transportation options, reliability of transit and walkability/bike-friendliness.
Storytelling through data
Marie: A few recurring themes stuck out to me throughout the conference. They included the importance of storytelling, Uber and Lyft as transit and possible changes to transit benefits. Multiple sessions at the Summit discussed all three of these points. Storytelling, particularly using data, was shown as the most powerful way to demonstrate performance and success.
The point that was echoed throughout the event centered on the current state of transit benefits. As Congress looks at tax reform, the $255 limit on transit and vanpool benefits may soon become a thing of the past. ACT held meetings with congressional staff to encourage the preservation of these important benefits; however, the work is not done.
Changes in the Future of Commuting
ACT Public Policy Summit attendees were able to take away a great deal of information about the future of transportation and commuting. The fact is, no one truly knows what the future holds, but we are all doing our best to stay ahead of the curve and plan for new technologies and challenges.
Lastly, it's important that you or your organization read up on the importance of transit benefits (and parking benefits) and how upcoming tax reforms may affect you. Connect with us to review your company's transportation opportunities.
Photo Credit: Sam Kittner/Kittner.com for Arlington Transportation Partners