Arlington County puts immense focus on promoting and enhancing Active Transportation as a sustainable way for residents to commute and travel around the county. These efforts by the county and our partners at WalkArlington's over the years have earned Arlington County a Platinum-Level Walk Friendly Community designation.
The Walk Friendly Communities program (WFC) recognized twenty-three cities and towns across the United States for prioritizing pedestrians and creating safe and inviting places to walk. The designation reflect a city or town's efforts to enhance a community's offerings to pedestrians. Arlington County is one of two locations to receive the Platinum Level designation in 2022.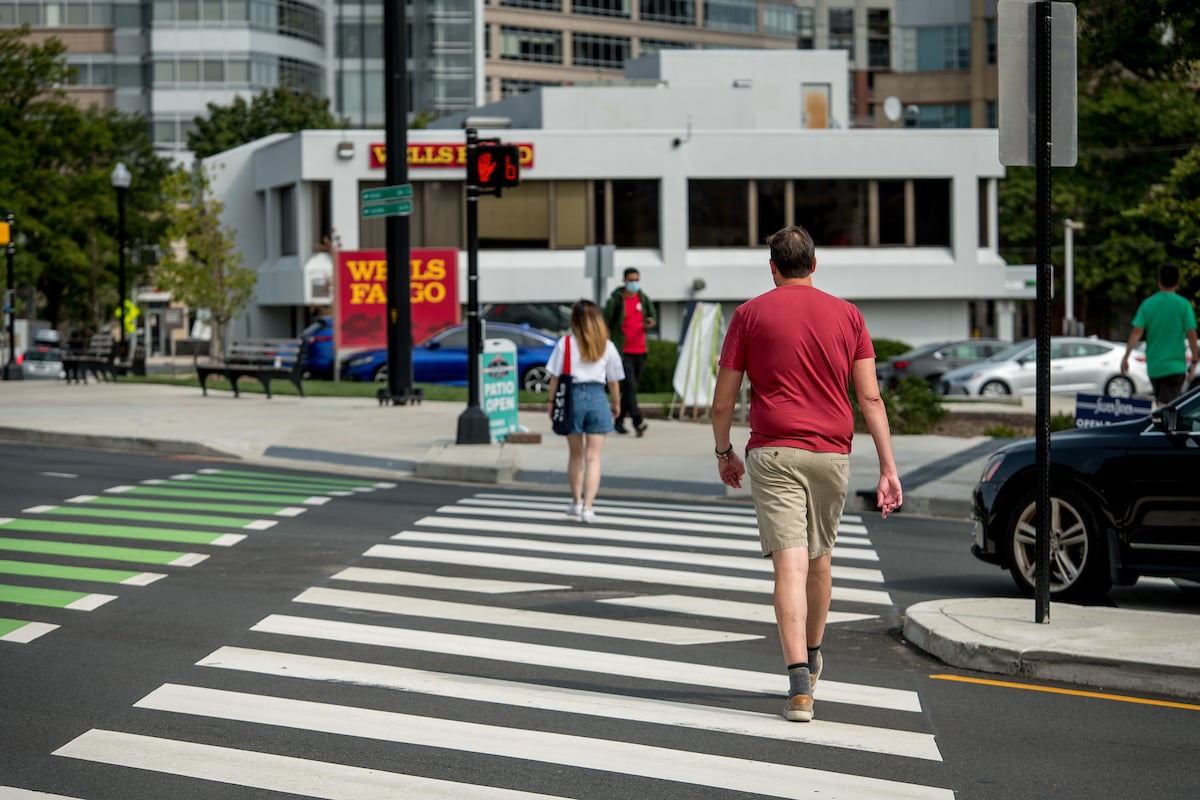 How Arlington Succeeded
Arlington has had a longstanding goal of emphasizing growth around tranist lines and embracing multimodal transportation methods. Over the years, the county has made it easier and safer for residents and visitors to explore the area by foot, as well as commute to and from their workplace by walking.
Vision Zero
In 2019, Arlington County launched a comprehensive Vision Zero effort to eliminate transporation-related deaths and severe injuries. The plan is strongly committed to improving safety across the county for pedestrians.
Pedestrian initiatives
Arlington places high value on providing activities and initiatives that cater to residents who travel around the county by foot. Events such as National Walking Day play a big role in promoting the benefits and ease of walking around Arlington. Our partners at WalkArlington also provide residents in Arlington County with all the information they need to walk around the county.
They offer detailed route maps for 25 different neighborhoods highlighting the different terrains, distances between destinations, and a description of the neighborhoods. Keep an eye out for their 8 Week Walking Challenge in the fall of 2022.
Safe Routes to School
Arlington County provides a comprehensive Safe Routes to School program at every elementary and middle school in the county that engages young poeple and covers topics such as walking and safety.
Ready to Explore Arlington by Foot?
Whether you're planning your new commute to the workplace or your next trip to the grocery store, Arlington Transportation Partners and our friends at WalkArlington have you covered. Discover new trails, or some of Arlington's hidden gems or contact ATP to see how we can help you customize your commute.
Photo Credit: Sam Kittner/Kittner.com for Arlington Transportation Partners