The new school year has started but there are still activities for you to enjoy the last days of warm weather. Arlington has plenty of fun places to enjoy with family and kids of all age groups. The best part is that most of them are accessible via transit or bike.
Arlington is also a Gold Level Walk Friendly Community with plenty of walking adventures to choose from. Be sure to refer to the Walkabouts; these self-guided walking tours are a great way to discover the beauty and history of the different neighborhoods.
Being a mother to a high energy boy, I'm always looking for places to go and enjoy the outdoors. Below are some of our personal favorite places to go via transit, bike, or walk.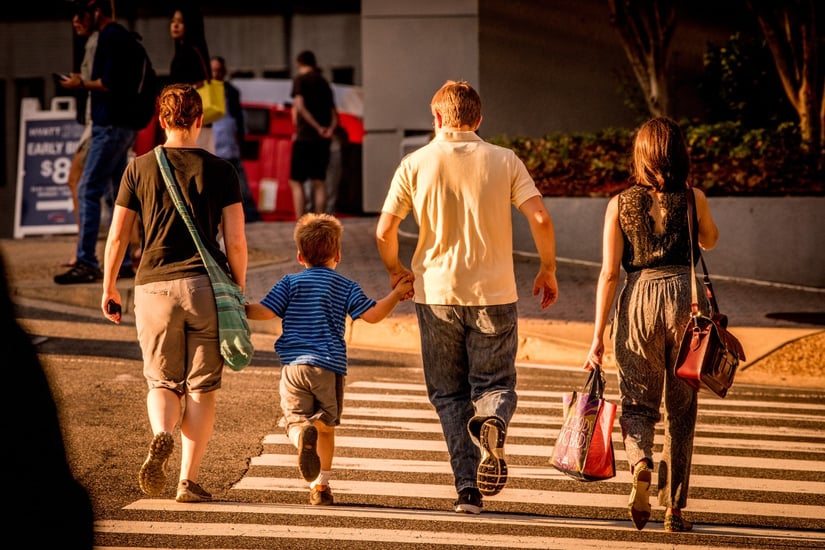 1. Upton Hill Regional Park
The park features a pool, water slides, batting cages, mini golf, and even a snack bar. A great way to send off the summer. See more details.
Accessible via Metrobus IA
2. Potomac Overlook Regional Park & Nature Center
This park features indoor and outdoor areas to explore. Enjoy a nice hike or visit the Nature Center to see the animals. Don't forget to say hello to the owls. See more details.
Accessible via ART 53
3. Netherlands Carillon
This park is located near the Arlington National Cemetery. There are live concerts held on the park grounds with a beautiful view of Washington, DC, making it a great picnic spot. What's not to like here? See more details.
Accessible via Rosslyn Metro Station (Orange, Silver or Blue Lines) or Arlington National Cemetery Metro Station (Blue Line). Take a short 10-15 minute walk from either station to the park.
4. Air Force Memorial
Take in some history while you enjoy the outdoors and walk around the grounds. This memorial honors the service of the men and women in the United States Air Force. See more details.
Accessible via ART42 or any Metrobus 16 (16A, 16Y, 16D) running from the Pentagon. This route also stops at the Navy Annex. Check out our Arlington memorial series for more details on the various ways to reach the Air Force Memorial.
5. Arlington Loop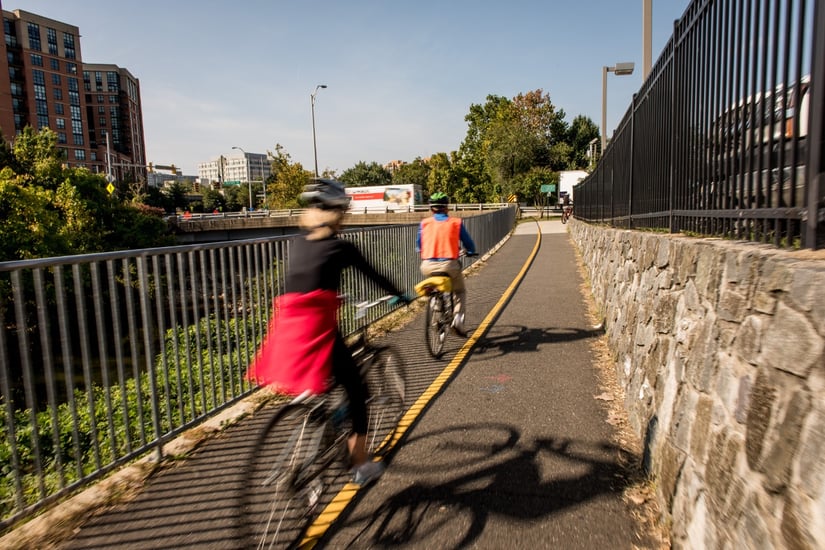 Great for both biking and walking, this 16-mile shared-use trail takes you on four different trails and connects you to almost every amenity in Arlington. Ride/Walk at your own ease and stop to take breaks—drink water, catch some Pokémon—and ride on.
My favorite rest area on the loop is Gravelly Point, a prime vantage point to watch the airplanes take off. Priceless! See more details.
6. Georgetown Cupcake
I saved the best for last because everybody loves dessert! While not technically in Arlington, Georgetown Cupcake is easily accessible by Metrobus 38B, DC Circulator, or by your own two feet. Hop on board and get your sweet treat. Just remember to finish eating before your board the bus.
Arlington Events & Programs
Do you have a favorite place that's accessible via transit, bike, or your own two feet? Share it with us and I'll add to my list. If you're interested in learning about other events and initiatives too, sign up for updates.
Photo Credit: Sam Kittner/Kittner.com