This post is part of a series highlighting the ART bus lines throughout Arlington County and how both residents and visitors alike can take advantage of the ART bus system. Check out the other ART routes in this series here.
ART 52
The ART 52 is operated by Arlington County with support from Virginia Hospital Center-Arlington. Virginia Hospital Center employees may ride the ART 52 for free, with a convenient stop located in front of the hospital.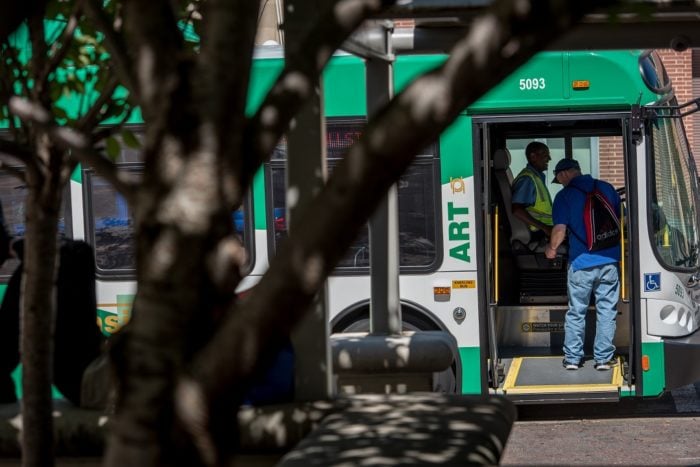 Route Highlights
This bus route passes several schools, including Washington-Lee High School, Yorktown High School, Nottingham Elementary School, Bishop O'Connell High School, and Tuckahoe Elementary School, making it an excellent commuting option for school employees getting to work or for older students looking to travel independently from their parents. Students with iRide cards can ride ART buses at a discount.
Urban Villages Served
Ballston, Lee Highway
Route Timings
The ART 52 runs every 30 minutes Monday through Friday, from just before 6 a.m. to late evenings. Be sure to check the real time here for real-time ride times or download a handy PDF with the route map and scheduled times.
Metro Station Stops
Connect to the Orange and Silver Metro Lines at both the Ballston Metro Station and the East Falls Church Metro Station, or pick up any number of buses to other locations.
Highlighted Stop
The stops on N Sycamore Street at 26th Street N not only provide access to Bishop O'Connell High School and Tuckahoe Elementary School, but also to Tuckahoe Park. This 12-acre park includes nature trails, an amphitheater, two lighted tennis courts and two baseball/softball fields. The walking trails also include a self-guided outdoor interpretive walking tour. Enjoy the serenity of the nature trails and feel your blood pressure drop before hopping back on the bus, relaxed and refreshed.
Photo Credit: Sam Kittner/Kittner.com for Arlington Transportation Partners